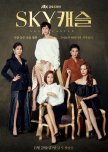 This drama damn near made me cry and I rarely cry while watching tv shows. The cliffhangers in this one will keep torturing you till you click on the next episode. I loved everything about this drama; the story, the characters, the acting, the suspense, the subject matter, and the ending. Teacher Kim is easily one of the best villains in Kdrama history. I thoroughly enjoyed her character and I want more of that in every drama villain. The variety of expressions, the gut-wrenching backstory and the meaning behind her actions... it was all superb.
If I must point out, there are only two things I did not particularly enjoy: The one-dimensionality of Woo Joo's character, and the not very enjoyable humor coming out of Jin Jin Hee's family, it got a little boring after a while and I found myself skipping her scenes entirely.
You must watch this drama, if only for the villain, and that is reason enough I assure you.
Was this review helpful to you?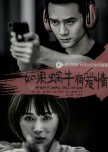 This review may contain spoilers
I've seen a lot of 9.0, 10.0 rated reviews of this show on this site, but I had trouble agreeing with that rating. I was interested up to the first half of the drama i.e. Yixi's murder arc and the mystery surrounding it. I'm afraid I couldn't keep up with the convoluted connection between different crimes surrounding the Ye Corporation and the drug/human trafficking going on in Myanmar. I did not find it very interesting and I admit I fast-forwarded the last few episodes. As someone who has watched Korean thrillers like Signal and Tunnel, I found this one a bit lackluster. I also had trouble with the two lovelines. I did enjoy watching Xu Xu and Ji Bai interact, and they were always cute together. The drawings were adorable of course. But I just didn't sense a lot of chemistry between the two, particularly on Ji Bai's part. I never got an impression that he cared about Xu Xu more than any other subordinate, and so the ending scene was a bit jarring for me. Many others have pointed out that the series seems a little rushed, particularly the last few episodes and I agree with that.
The characters were portrayed very well, and I loved the acting. I did feel a little disappointed that Xu Xu underwent so much physical training under Ji Bai and she did not get to show it off except when she shot General Po. I suppose considering how short this series felt, it would have been weird to see Xu Xu suddenly engaging in physical fights, but still I would have liked to see her hold on her own during physical confrontations, even just for a few seconds. This doesn't mean that she was a weak character, far from it in fact. But Xu Xu's strength lies in her mind, and so it felt a little incomplete to have everyone around her help train her but then have no visible results.
All I can say is that this one wasn't for me. I didn't hate it, but it didn't get me hyped either.
Was this review helpful to you?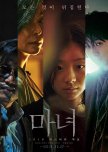 This was an enjoyable movie. There are some cliches which you will recognize if you have seen movies with a roughly similar premise, but to a large extent the story remains unpredictable and full of tension. I particularly liked the first half of the movie, while the second half sort of dampened my interest. Since this is called 'Part I', I was reassured that the missing links in the movie would come. Personally, I think that one weakness in the movie is a strong motivation behind Koo Ja Yoon's actions. Why does she desperately want to live? Is there something she must necessarily do? What drives her?
If you've seen 'The Silenced' starring Park Bo Young, then you might find the synopsis similar, however this one is a more bloody, brutal version. If you don't like blood and gore, I suggest you don't watch it.
Kim Da Mi's acting in this movie was amazing, and I'm glad she's won so many awards for it.
Was this review helpful to you?