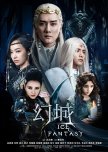 Ok, where do I start with this one...
Positive:
First of all I have to say that I never go over 25 episodes per drama, cause I get bored, however I saw the whole 62 episodes. If you love fantasy story lines this drama is for you, cause it has all kinds of fantastic creatures. The music was awesome, how they recreate the costumes is awesome, the guy that created the lord of the rings environmental houses and all is here so everything to the last plate is pretty and the colors of the drama are awesome. I have to say I like the first 45 episodes of the drama a lot..later well...then we go to the negatives.
Many love stories
Many fight scenes! I love fight scenes.
All the cast is amazingly pretty/handsome (shallow I know but very nice to see lol)
Neutral: some people say the effects look very fake, but if you grew up in the eighties like me, u will be just fine, I personally don't care for the effects if the rest is good, so in this aspect I have no good or bad reviews.
Negatives:
How can I say tell you the negatives without spoiling the drama...let me think. I will just say that this:
Don't get too attached to any of the characters or to any love story line. If you are going to watch it just because you wanna see your ships sailing, this is not the drama for you. It has romance, yes , a lot, but again don't get attached to any of them or the "couples".
I think for me is a negative thing that the drama followed the original book so well,because I didn't like the end.
Overall: I have a love-hate feelings about this drama, I love what I said in the positives and my numeric rating is base only in the positives because overall I think is a good drama if you love fantasy, fight scenes, kingdoms, pretty costumes elf looking and very, very pretty characters. But my hate feelings come when what I expected didn't happen and because of the end, that's all I can say without spoiling anything.
Was this review helpful to you?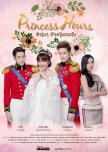 I started this drama with a lot of expectations because the Thai remakes of Full House and Playful Kiss were the best versions to me so far, so I was thinking they were going to do something as good with this story....Ehh no.
The story is exactly the same : Same jerk prince who cannot say a simple no to his ex, same annoying evil characters, and pretty much all the things the same.
What is different: the weeding is beautiful I must say, the landscapes are worth seeing, is not made in high school but university, she behaves more (a little bit) as a princess who knows her place and duty...but NO ROMANCE okay, the actress has a no kiss policy so you will only get real kisses from the ex girlfriend and the prince...yes, the second female leads get the real kisses.
The romance that was Goong is not there, and I don't think is blame in the actors (besides yes the no kissing policy) cause I can feel the chemistry is just like..something is off. I'm on episode 13-14 and they haven't get a real romantic scene. I give the story a 6 because is the same story, acting I think they are doing good with the script they have because is not the best. Music...Repetitive, boring. I will end this drama by habit of watching it but I think I could be using my time better watching Two Moons or something.
Was this review helpful to you?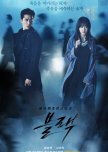 Black
0 people found this review helpful
Ok. I'm not sure how to start to write about this drama but let's see.
18 Episodes of 1 hours and a half each.  Analyzing the first half of the drama, you will find a very interesting dark\funny story with a good cast. The drama has a lot of plot twists and it will keep you interested. The acting is good and has a great cast. I have to say I'm not fan of Go Ah Ra but that's just me. Seung Heon does an amazing job and the other supporting actors do a great job. If you like a drama in which most of the tiime you have no idea what's going on regarding the plot, this is for you, but I have to say I have never seing such a complicated plot, the writers really had fun adding stuff lol. The drama is pretty solid into keep you interested but episode 18 (finale) was very weak  and left many things open and many make absolutely no sense. I'm not sure if I would rewatch it but is worth to try it out if you have not seeing it
Was this review helpful to you?