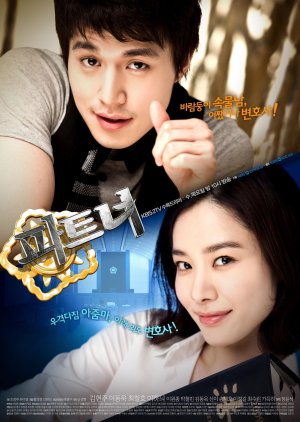 This review may contain spoilers
I watched because I like the actors in this drama, but surprisingly it wasnt a bad on. Both the leads are good and very likable charactors. I like the character of the lead actress, shes gutsy cute clever and loyal (I like these traits in a girl, dont like stupid and helpless kinds) The main story is flanked by side stories of different cases which are interesting and the court cases which are quite good and pull you in. There is a nice chemistry between the leads although there is not too much romance, (I would have been happier if there was more) I had a bit of an issue with the second pair romance.***Spoiler***ahead I was not at all comfortable with their adultry. Whatever the reason adultry is not the right thing for married people. Either end your marriage and have affairs and if you dont want to or cant then control yourself and dont have them. Its not right to hang on to both. That was the only dirty thing about the drama and made me dislike the second leads. Well over all it was a good drama and I enjoyed watching it, although I dont think ill rewatch it.
Was this review helpful to you?