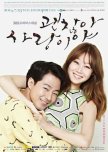 I have seen absolute darkness. I know what it's like to lie in bed, unable to leave, trapped under sheets of sweat-drenched anxiety because every single movement feels heavier than you are. I've lived for the moments you reach the surface and gasp for air, only to slip beneath the waves. Most importantly, I know how a single hand can reach into that darkness and pull you to shore.
For sake of argument, I am going to share something very personal. In 2009 I was diagnosed with bipolar disorder. This isn't a condition that you catch like a cold, but rather one that manifests at a certain age and snowballs until it's nearly impossible to function. You can't prevent it through proper care, you can't always predict its onset and you certainly can't run from it. Essentially, bipolar disorder means I suffer from violent mood swings - severe bouts of depression and self-destructive manic states. Most people are familiar with depression on some level, but the idea of a manic state is foreign so I'll take a moment to explain it. If depression is an extreme state of sadness or hopelessness, you can think of mania as an extreme state of happiness. It's generally characterized by impulsive (and often destructive) decisions, lack of sleep and is almost always accompanied by the physical feeling of euphoria (you can think of this as something similar to the effects of several drugs like ecstasy.) This state is the most dangerous and, for me personally, meant that I would blow through money on drugs and alcohol, ostracize my friends and family because of an uncontrollable temper and sail off into the sunset feeling invincible. These impulses left my life in ruins.
I crashed hard during my third semester of college and had to withdraw. At my worst I was suicidal, faced with a crippling loneliness that I had never felt before. You can think of it like standing knee- deep and staring into a dark pool of water. The only light is the reflection of your own eyes and even those seem foreign to you. If you shout you're greeted by a distorted echo that you recognize as your own, but it's masked by an alien quality. In this sense, mental disorders create two yous; the you that you're familiar with and the stranger you can't recognize beyond a silhouette and the stain it leaves behind. You're a prisoner in your own body and every single day you feel yourself inching closer and closer to the water.
If there is a single safe harbor in all of this, it's love. When two souls dredge through the fire and connect, the bond can become unbreakable. Empathy is the great uniter; shared pain is like cement. Love will harden through pain. Two souls become pillars, lifting the other out of the water and into the sky. This is what separates this drama from the rest. This is why It's Okay, That's Love is a masterpiece.
Mental health is not a topic that is addressed very often in Korean dramas, and when it is it often comes across as comical. Mental health balances between something people think of as self-imposed, something you can shrug off if you try hard enough, and something to be afraid of. Because of this, it's usually presented as one of the two extremes: something too light, often existing as comic relief or a silly quirk meant to add flavor without substance, or as something too heavy, existing as some ethereal force that twists the mind into something less than human. It's Okay, That's Love is able to present something serious and keep a lighthearted tone without being insulting.
If you're looking at the melodrama tag and expecting something that borders on makjang, this drama is not that. The feeling of melancholy threads this drama together, but it does not weigh it down. You won't find endless sobbing, misunderstandings or two-dimensional characters. Instead, this drama showcases the marriage of two souls through unconditional love and growth. Love is strongest when flaws can fit together like a jig-saw puzzle, and the characters in this drama compliment each other perfectly. It's important to emphasize that these characters are flawed. Too often dramas shy away from characters with real problems and instead settle on external conflict to move the story in its entirety. The characters in these dramas are perfect outside of the experiences they undergo and the forces that act on them and it makes them two-dimensional. This is not the case in this drama. Most of the conflict is internal, but it's relatable and organic. Every single character is presented in a manner that allows you to love and empathize with them - it's a multi-layered story, the supporting cast is also very well-developed.
In addition to a perfect atmosphere, this drama does something almost unheard of in a Korean drama. It presents a love story that is not about the chase, but rather endurance. Adult topics such as sex, intimacy and trust are at the forefront and allow the drama to paint a picture of actual couplehood instead of traditional guy-chase-girl or girl-chase-guy fare. You'll watch the couple grow not only as individuals, but as loving creatures. It doesn't stop at love, either, the concept of friendship as a refuge is just as strong. The entire cast grows over the course of the show, and if you're anything like me, you will grow along side them.
I really can't gush enough about this drama. It's been a very long time since I watched something that resonated within me with such perfect harmony. The soundtrack captures the moods perfectly, the actors (from main to supporting) have realistic and beautiful chemistry. The melancholy is haunting, but it won't overwhelm you. I cried, I smiled, laughed and lived with this drama. I saw those two souls grow into a love so pristine that you honestly believe they cannot live without each other. The term soulmate can only apply when two people love each other unconditionally, and they both crossed the sea in a rowboat to reach it.
Was this review helpful to you?