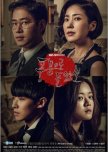 Having finished this, I must say this is one of the more realistic depictions of this common drama theme/plot - the poor girl w/the rich son. The humor - dark satire - had me rolling :D The acting/ensemble cast, the writing, the look of this drama all were superb.
This is not a light, fluffy romcom, nor a makjang melodrama. It's a dark satire that pokes holes in a cliched plotline, while focusing on the toll corruption takes on families and people, from the lowliest to the upper echelon. I enjoyed watching this very much and am sorry to see it go, and wish they hadn't cut 2 episodes.
This fully deserved the Baeksang Award :D
Was this review helpful to you?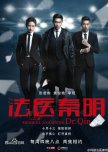 This show basically follows typical Western episodic standards, rather than having an overarching plot. Thus it differs quite a bit from the normal Asian drama. In a crime show I enjoy this since each murder investigation has it's own story. I found the investigative part of this drama among the most realistic of the Asian forensic/police dramas that I've seen, as well. Not surprising since the story comes from the memoirs of an actual Chinese forensic investigator. The main actor does a fine job portraying Dr. Qin. The other two main characters do an adequate job, nothing spectacular but not annoying either.
All in all, if you are a fan of CSI type crime shows, this one is likely to engage your interest. The various crimes solved actually occurred, which makes them more interesting than so many of the fictional, contrived murders littering the drama landscape.
Was this review helpful to you?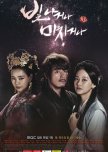 Why is it that TV & film writers feel the need to make drastic changes to the source material whose popularity provided the reason to make the drama? I'm talking major PLOT changes - especially endings! Which brings us to this drama.
I enjoyed the beginnings - quirky, good cast, interesting storyline, et al. I found that as the story progressed it did somewhat lose track of the beginnings, but not terribly, and the main love affair kept on track very nicely. It differed enough from the real history of this king that I didn't worry about the kids (shown in the first episode) too much & just wondered about the resolution.
Well. What resolution, I ask myself after finishing this? What happened? How? I don't know. I highly suggest one NOT watch the last 10 minutes of the final episode. Make up your own ending & watch the credits roll. Go read the book, which has a satisfying, logical ending. Don't expect to have any questions answered by this sageuk :(
Was this review helpful to you?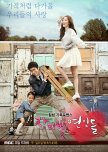 Wow - if you like drama, especially makjang, this is very good. Lots of hate to spread around, & conflicts about who ends up w/whom, etc. The acting is superb, the main characters endearing (I'm sorry, I just cannot buy into all the hate for Jang Mi), the story has some very realistic elements imbedded in the usual over-the-top plotline, and the ending is highly satisfactory. I much prefer shaded characters to the two-dimensional good or bad types - and every single person in this drama (even the evil daddy) has a blend of positive & negative. Read the comments & you can tell, since there are fierce debates about the evilness of almost every character LOL Even Cha Dol (the main lead & supposedly perfect boy) has his moments (especially in the beginning) So I do indeed recommend this to anyone who loves long family dramas :D
Was this review helpful to you?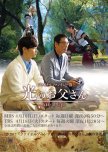 This is just the sweetest little drama - I totally loved it :D The interaction of the dad & son felt so totally real - which comes from this being based on a real life story of course :d The plot included a lot of atypical scenarios (ie pretty little boy having a female persona may be normal enough & also some fangirls' dream, but not seen very often in dramas - just one example). The use of Final Fantasy (which simply has gorgeous graphics - best on the beautiful scale in my opinion) really emphasized the relationship between father & son, plus the inner growth of the father. Gamers everywhere can empathize with this. Plus the subtle humor throughout truly added to the enjoyment.
I highly recommend this to anyone who is a gamer or who knows one!
The fact that Mama is totally into KDramas (HOYA!!! I saw HOYA!) thrilled me :D I immediately identified with her LOL
Was this review helpful to you?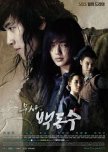 I had this in my queue for 2 years but wasn't motivated to watch it until a) I saw Ji Chang Wook in Healer and b) realized Yoo Seung Ho was in it as well. So I watched it and I'm very very glad I did.
This is easily the best sageuk I've seen so far. I loved the story, the cast, the acting, the fight scenes, the character development, the music (which I cannot get out of my head), and of course our 2 leading men. I truly loved Choi Min Soo as Chun (the old Sky Lord) - and Jun Kwang Ryul did his usual impeccable job as Gwang Taek.
I just cannot get enough of Ji Chang Wook, however! He is fabulous in this, as is Yoo Seung Ho. The bromance between Dong Soo and Woon is the main thrust of the entire series and is done so well.
The direction (especially the fight scenes) and the cinematography compares favorably to films, the spectacular vistas shown are breathtaking.
Some other reviewers talked about the lead actress (Shin Hyun Bin playing Ji Sun) being too cool & emotionless - very true but it seemed to fit the character very well. It certainly didn't showcase any great acting skills, but since it fitted so well with how both our leads saw her, it did not distract me in any way. I much preferred the other 2 girls, much more animated and interesting. Still, no surprises that the aloof, silently suffering damsel in distress attracted both our warriors LOL
The story keeps one guessing, even if you know the actual history - which is always a plus in my book. Very interesting take on the whole Prince Sado episode.
All in all I highly recommend this drama!
Was this review helpful to you?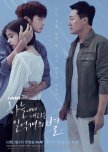 This review may contain spoilers
I'm impressed. This drama manages to bring us a classic tragedy, something rarely seen anymore. The tragic hero with the fatal flaw, the misunderstandings where the viewer can easily understand how if only xyz had happened everything could have turned out well, the star-crossed lovers, the sense of inevitability at the end :D Right out of the Greek tradition. Shakespeare would love it.
I'm so very happy this did NOT go the same way as the Japanese drama did. Dark, twisted surprise endings are forced endings, and I hate contrived conclusions.
Tragedies and comedies are deeply entwined, BTW. In the classic ones (again, think Shakespeare) the comedies could go horribly wrong at any given moment, while the tragedies could end well 'if only'. This is a reflection of reality, and gives us that cathartic release - there but for luck go I.
That's exactly what this drama gave me. The real tragic figure is the cop who adopted the little girl. He made a mistake, and tried to rectify it, but his tragic error lay in not being honest with her. That continued when he finally found the other child - he was never honest with Moo Young either, until forced. If he'd told either of those kids the truth, the story could have ended well.
Kudos for an excellent adaptation!
Was this review helpful to you?
I like police procedurals and this one did a good job with it. As has been said, no romance except a past one motivating several characters, which made the focus more on the team working together against the bad guys. But that's fine, since it's rare w/KDramas. I do prefer well-rounded characters w/fully developed personal lives, but in a suspense thriller police who-done-it that's not necessary for me to enjoy the story.
The plot made sense, without many holes, and noone acted so completely stupid that I yelled at the TV. So often in these police/spy dramas, you're just going 'call for BACKUP! Tell someone where you're going' etc - but not so much in this one - maybe one incident. But I have to give creds for tight, consistent, logical story-telling :D
And for really awesome fight scenes! Especially Kim Bum fight sequences, but Team Leader there had awesome moments, and so did our lone girl detective, who was blessedly no push-over!
So I recommend this drama to those who prefer action & suspense. Also, this is one to get your male friends/family to watch if you want to show them KDramas are NOT all soaps LOL
Was this review helpful to you?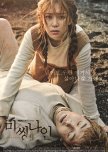 OMG.
Okay, the premise sounded very interesting, and the drama started out very well. I enjoyed the back and forth between past, plane crash etc, and present. All the characters had substance. Loved it for the first, say, 6 or so episodes.
Then stupidity happened. Lots of it, on the part of the writers and the characters. Failed logic, the frustration of those 'trapped w/psycho killer but too stupid to hide from him" horror films I hate, total leaps of idiocy - I almost stopped watching this by episode 9.
Then it got better, somewhat. The island scenario finished, so the above mentioned stupidity vanished. It became a recognizable suspense plot, complete with scheming chaebols & corrupt prosecutors. Not very original but since the acting was excellent & I like most of the cast I could manage. By episode 14, EUREKA! Some brains emerged! I liked that episode!
Then the writers got hit once again by the stupid bug, which eroded the logical progression of the narrative into increasingly WTF moments, concluding with what has to be the most insane, ridiculous, maddening ending I've ever seen in KDrama.
I had held out hopes of one of our supposed murder victims being resurrected - which would have made as much if not more sense than what the writers forced on us, plus made so many of us much happier - but noooo, that was not to be :(
Do not waste your time on this, really, unless plot actually means nothing to you. On the plus side, the interactions of the characters in this show was excellent - I totally enjoyed watching them as long as I forgot whatever plot point was supposed to be happening.
Was this review helpful to you?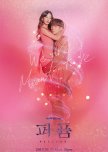 Perfume
1 people found this review helpful
This review may contain spoilers
This drama starts out as if it's a wish-fulfillment fantasy, ie an older woman who's gained weight and whose husband has lost interest in her gets a magic perfume to turn her back into her younger self.
We've all of us had this fantasy, admit it. All those crying 'fat shaming' etc must either be too young to understand or not being honest with ourselves. In fact, it's not our heroine being fat so much as being 40 and out of shape - her dream was to be a runway model, and she's too OLD, no matter what shape she's in! The fashion industry does fat-shame to the point it wants anorexic androgynous young models - for real. I do believe there's a movement on to change this to a point, but we ain't there yet.
That aside, this turns out NOT to be fixated on this fantasy. In fact, it's more about dissecting said fantasy, and seeing how it works out in (semi) reality. The drama does flashbacks that show that in HIS youth our hero had the self-image problems, in fact.
The drama deals with other issues as well. Fan/saesang behavior, and toxic netizens, come under fire, as well as the dichotomy between the image of celebrities versus the actual persons.
All this sounds heavy, but in fact this drama had me laughing every single episode LOL Shin Se Rok has a comedic talent and his expressions and body language are spot-on. Everybody else in the cast acted as his straight man at some point or other :D I personally loved the interations with his half-brother LOL
The biggest amazement for me was the two lead actresses. I love Ha Jae Sook - and she had a leading role here :D Her younger self, Go Won Hee, totally impressed me. I still can't believe she's only 23 - there was a gravitas to her acting in this role that was definitely not there in the other dramas I've seen her in - I totally, completely believed she was a 40 year old rejuvenated because of her acting! Her facial expressions, body language, tone of voice, all of it convinced me. She's only a year older than the girl playing the daughter, but at NO point did I feel that the two were the same age at all.
The message in this drama ultimately - your appearance and age do NOT dictate who you are nor your innate loveability. THIS is something that South Korean society as a whole doesn't really embrace yet, and so this drama really emphasizes an area needing improvement :D
Was this review helpful to you?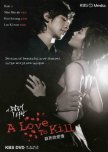 This is early 2000s makjang, with Rain to look at. That said, I totally enjoyed wallowing in it until the very last episode. The cast did an excellent job together, individual acting was excellent, the story held together pretty well, very little total nonsense (although the beginning felt confused - first 2-3 episodes). HOWEVER - huge big however - that last episode ruined this drama.
The total stupidity of the ending just infuriated me - not whether sad or happy but the complete, total lack of intelligence, logic, character consistency, left me aghast that I had watched this whole thing for this! I just cannot fathom what these writers were thinking. It's taken 12 years of dramas to produce one that had this badly written & conceived an ending (that would be Missing 9).
So if you must watch everything Rain (a worthy goal), you won't be disappointed if you watch all but the last episode then make up your OWN ending!
Was this review helpful to you?
I enjoy historicals and I enjoy time travel so this film had double interest for me.  Plus the cast drew me in - I love all these actors.
I found the opening scenes, the situation in the present, unnecessarily confusing, but it does set up the situation wanted - ie 2 groups (one NK & one SK) of soldiers sent 400+ years in the past, to the Joseon era, where they meet up with Admiral Yi Sun Sin before he entered the military.  Action scenes fighting against Chinese invaders, and heart-warming brotherly bonding occur, as the soldiers try to convince the young Yi Sun Sin that he should give up ginseng smuggling to become the great military strategist he's meant to be.  All this does not offer much innovation or new perspectives, but it's very well done and the plot had sufficient twists to make it interesting.
Kong Hyo Jin as the sole female in this film does add some interest overall - not love interest but perspective & comic relief.  I'm sure that including her in the story explains the scenario at the beginning.  She acts somewhat as a narrator, or at least a narrating presence - she observes rather than plays any active part but she's always interesting to watch.
All in all this did entertain me and even moved me.  I thoroughly enjoyed the film.
Was this review helpful to you?