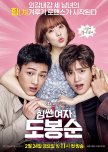 I am still extremely baffled by the amount of praise and high rating this drama has gotten. I heard so much hype about this drama being good that I had high expectations coming in and sadly to say it didn't live up to its expectations and I did not enjoy it.
I thought it would be a light romcom but it turned out to be such a weird amalgamation of thriller-romance-comedy-mystery-supernatural that it was gruesome to watch. First of all, there is no plot in this drama and its all fluff. There is no build up to any climax and it falls very flat after first few episodes. All the episodes are the same and have the same format that there was no compelling reason for me to stay even though I ended up pulling through to finish it. They go on dates, look for the culprit, and show some slapstick humor with guys in suits (and that wasn't even funny). Was the mystery aspect worth staying for? Not at all. It was so poorly written, predictable and weird. The suspect is a psychopath who targets skinny women -- this was discomforting and out of place in a drama that is supposed to be a romcom. Because it tries to be so many things, all of its "subplots" it attempts to execute is poorly done and awkwardly paced. It goes from cute and fun to outright disturbing and ridiculous farce. I ended up skipping over parts of the drama during the parts where there were just a bunch of random men trying too hard to be funny with their buffoonery and horseplay. It was just so immature and hard to watch and was completely irrelevant to the plot and characterization. Many of the "plots" are so insignificant, such a letdown and not worth staying for at all either. For example, when the person who was making threats to Min Hyuk was finally revealed, it is then forgotten about for the rest of the drama. It was pointless and anti-climatic. A lot of things happen in the drama without meaning. The drama was not mentally stimulating even though it was mentally exhausting.
Don't get me wrong, I do like romcoms but this was just too messy and predictable that I couldn't enjoy it. There are some cute moments with Bong Soon and Min Hyuk and they do a lot of aegyo if you're into that. It tries to appeal to the audience by being intentionally cheesy but I found it cringey and cliché. In addition, I was initially looking forward to seeing two of the male actors I love in one drama but even their presence there wasn't enough to make me enjoy it in the slightest. It was just so boring to watch them in that stupidly predictable love triangle. It would have made so much more sense to have Bong Soon and Gok Doo end up together, especially after they had been crushing on each other since high school. But somehow they just keep missing each other by the second. It was frustrating to watch even though we all knew the outcome of the triangle. Gok Doo, one of the main characters, felt like a side character and he literally has one emotion throughout the entire drama. Everyone in the drama just felt so insignificant and static. I know having the gay man in the drama was supposed to be funny but it would have been offensive since he was portrayed in the most typical way ever and I swear he screams everytime he's on screen. It felt like I was in some sort of replay loop whenever interactions with the side characters came into play. Bong Soon's mom was the most useless mom I have ever seen and I hated how dense and simple minded she was portrayed as even though an attempt was made to justify her actions towards the end. I also found Bong Soon so annoyingly reckless and discreetly pretentious everytime she whined about having her power yet flaunting it to other people and even abusing it while being unnecessarily disrespectful to the employees of the company. She was so childish, naive, and high maintenance and I just don't get that it's the reason why the two boys are heads over heels for her. The way she and whines cries reminds me of a child that you want to slap but you just can't because they're a child. I didn't have much patience for her even though everyone found her cute. The cuteness and fluff was just way over the top that it left a bitter aftertaste in my mouth.
Unless a drama has particularly beautiful OSTs, I usually don't pay too much attention or notice it. But I absolutely hated the music here, and maybe it's because its associated with my dislike towards the drama itself. It was so annoying to listen to that I'm so glad its over now.
Overall, this drama was a letdown and caused me a lot of grief, I don't even know how I didn't end up dropping it after episode 6.
Was this review helpful to you?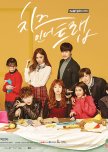 I was originally watching this for Park Hae Jin. Starting this drama, I wasn't expecting much, maybe some cute love story between characters. As the drama progressed, I found out that this was a bit in the thriller/suspense genre.
However, after episode 9 or so, I watched this solely for Baek in Ho and his sister, Baek In Ha. I disliked Hong Seol, (and this is just my personal preference) but I cannot stand her being sweet, naive and innocent. The romance between Hong Seol and Yoo Jung had no chemistry, and I constantly felt like Yoo Jung was out of place, like he didn't belong in college because of his personality and the way he was portrayed. This might have been intentional because of his past and his original personality. He's a cold and strange character who only opens up to Hong Seol.
When the backstory of Yoo Jung was revealed, I was kind of disappointed. I had been expecting something great because of all the tension previous episodes had built up. It just made me dislike Yoo Jung and think of him as a guy with a lot of issues even more. The fact that Hong Seol never pushed him away and just proceeded to hug him after seeing him do something immoral really ticked me off. This couple didn't move me.
The acting was decent. Park Hae Jin pulled off his role perfectly, and I've never seen Kim Go Eun before, but even though I didn't like her character, she was played well. Seo Kang Joon captured my heart and Lee Sung Kyung portrayed Baek In Ha very well. At first, In Ha was annoying, but later on, I ended up liking her and In Ho more than Seol and Yoo Jung. In Ha was incredibly cute and childish and her character really added dynamic to the drama.
While there is a lot of controversy about the ending, I feel like it wasn't the worst thing that could have happened, and I was pretty satisfied with how everything turned out. I do have to say that it was a little rushed, as some more time could have been spent in showcasing Yoo Jung's father's role in Yoo Jung's life.
Music could have been better. I barely noticed anything except for the selection of piano pieces. The OSTs were so lowkey that it didn't really make an impact. If I heard an OST being played, I probably wouldn't be able to identify it as a CIIT OST because all the songs were just typically chill to me.
Decent drama overall, but Hong Seol and Yoo Jung just weren't my cup of tea.
Was this review helpful to you?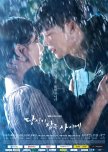 Let me keep this short and simple: this drama has brought me out of my drama drought. Although I was skeptical of the concept at first, it was well executed and written. I liked how the plot was split into multiple stories and finally leading to the climax. I enjoyed almost every second watching this--it even felt too short towards the end. The only criticism I have is that the past stories of the two characters aren't emphasized enough when they finally come to a revelation. There was so much build up towards that point but in the grand scheme of things, it didn't feel as significant as I thought it would have been.
Despite that Suzy and Lee Jong Suk play the same character types every drama they're in, the cast was pretty solid. I really loved the characters Woo Taek and Choi Dam Dong, but by far the antagonist, Yu Beom played by Lee Sang Yeol was phenomenal. This was the first time I watched a drama (and I have watched many) with such an impressive and persuading character/actor. The most impressive antagonists are the ones with manipulative wit. He was so convincing that I went from hating the antagonist to indulging in his interesting character. Yu Beom really makes you ponder about morals and about his motives. He's not necessarily hungry for money or fame since he already has that. He doesn't particularly enjoy being a lawyer for the worst of criminals either--you can see that he despises himself for it as well. It's almost as if he's just following through with his actions just to be consistent with his previous actions. In general, it's such a ride to see how lawyers are able to crawl through the slimmest of loopholes.
This drama also raises a lot of questions about morality, ethics and the justice system. Is it better to let 7 people die to catch the culprit or let the culprit go? Is it considered immoral to defend the dirtiest of criminals even though it's the role a lawyer must take?
Comparing this to another law drama with LJS, I Hear Your Voice, they're both pretty solid. They both have a romance and a supernatural aspect, except LJS's role is switched. I feel like I Hear Your Voice was a much darker and psychologically/emotionally tolling than WYWS. There was always a kind of nagging fear about the events that happened at the back of my head while watching IHYV, even though it was one of the drama's strengths. Plot wise, I liked WYWS more because it was easier to watch, lighter and balanced. There's a great friendship and bond among the three main characters and some cute moments too between Suzy and LJS!
OSTs are the best I've heard so far. I've had the OSTs on repeat on my Spotify up till now, weeks after I've finished the drama. It's so easy to listen to for a long time and I was so surprised with a track sung by LJS himself! He has such a nice singing voice and is so talented.
Overall, this is a very solid drama! I really think it is THE drama of 2017. I highly recommend it!
Was this review helpful to you?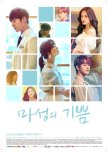 This drama can be a bit over-the-top sentimental. It follows the standard conventions of a kdrama--it should be no secret that it has the car crashes, the shared past, the evil family member, and a chaebol and a humble, hardworking girl who's poverty-stricken after falling from stardom. There's nothing striking about the plot of the drama and there are many inconsistencies, beginning with the fantasy "Cinderella amnesia", (anterogade amnesia?) Gong Ma Sung is diagnosed with where he forgets everything from the day before. In addition, both antagonists are poorly written and their motives make no sense. The thoughts behind their actions are never explained. Simply, they are present because there has to be antagonists in a drama and so the plot isn't something to look forward to. However, we do get a happy kdrama miracle ending, which leads to the main point:
If you are willing to put aside your logic caps, this can be quite an easy watch. In fact, I imagine that the only reason why anyone would persevere through this drama's incorrigible plot inconsistencies and the obvious clichés is for a) the obvious cliches and b)the romance. There's nothing wrong with finding enjoyment in clichés when one isn't feeling too adventurous and would just like to lay back and relive them. For this one, they feature the sappy, sweet and affectatious romance that is either a hit or miss for drama watchers. It's a bit of a push and pull game at the beginning but afterward the romance can be felt as if radiating from my screen and it can be easy to fall for the loveline of the couple. The first episode sets the tone and mood for the entire drama and we can see exactly what type of dynamic the leads have--the romance associated with love at first sight. Cheesy and corny, but comfortably cliché. There's also the memory loss factor that becomes more prevalent as the drama unfolds which instills the melodramatic romance factor whereby the leads anticipate heartbreak making their every moment precious.
Enjoyability wise, I was quite satisfied in the beginning--their first meeting, the soft music, their chemistry, their height difference--and I was looking for that predictability and cliché factor. I indulged in it for the romance. I'm a huge romance junkie and hopeless romantic. As a whole, I found it enjoyable and cute.
But as I progressed to the last two episodes it became too much sweetness to handle. For some reason, they lost their (devilish) charm on me soon when they started getting very serious and the memory loss aspect of the drama progressed. Perhaps its because they exhausted all their love with such magnitude in the earlier episodes that by the end they felt dry, lacking and overdependent on each other and not at all realistic. While I did enjoy the earlier episodes because it was fun and playful, things became too overbearing in the end when the scriptwriters decided to use tropes such as the "shared childhood past" randomly pieced into the drama when it was not at all necessary. The ending is a happy and satisfying but I feel as though this drama could have been shorted into 12 episodes rather than 16 by getting rid of unnecessary plot details and the extra fluff that drained the drama of its initial charm. The romance becomes is especially overplayed because of the lack of other elements in this drama that are noteworthy since side characters are mediocre and plot is lacking. There's not too much comedy going on, partially because of the memory loss tragedy, but because the building up their emotional attachments is central and I think the lack of balance between a carefully crafted plot, comedy, and romance is what was ultimately the downfall of this drama towards the end.
As for casting, I do think that the leads suit their roles perfectly with the demands of the drama to create the lovey couple. They are both mature, understanding, and strong yet vulnerable in their own ways. Their kissing scenes are very sweet and quite good; their chemistry can clearly be seen through their scenes together. Because their relationship is so intense and emotionally invested, I am glad they did try to counterbalance it with the playful relationship of Lee Ha Im and Sung Ki Joon as comic relief. Hoya fit his role as Sung Ki Joon quite nicely as an idol-actor playing a naive rich heir and his emotional scenes were quite good. But I do prefer him as an idol, soley because he has the aura of one rather than a sophisticated actor.
I liked the OSTs though. They are dreamy and sweet and they reflect the mood of the drama perfectly with the use of the acoustic guitar. Season and Took-Took were on my playlist and I listened to them while waiting for episodes.
It's a good drama if for those looking for something not too out of the ordinary with a predictable storyline, characters, and romance, but not something I would binge or rewatch. Despite my criticisms, I still had a good time with this drama. Try the first episode and see if its the kind of romance you're looking for!
Was this review helpful to you?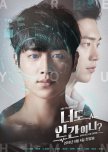 This was the drama that got me anxiously anticipating for Mondays and Tuesdays every week, checking if the subtitles were out every few hours when it aired until a trip to China caused it to be put on hold for me and put me into agony. Once I could watch it again, I could not stop streaming this for hours straight.
Are You Human is such a nail-biting, unpredictable journey which plays philosophically with the meaning of what it means to be human, with the writer's intent being that robots could be more human than people.This show embraced so many sides of humans using the perfectly good and humanistic robot Nam Shin 3 and juxtaposing him with the despicably portrayed human Nam Shin, who endured emotional suffering which scarred his sense of being a decent human. In the developmental stage of AI, it shows how a robot can carry many virtuous qualities and be a benefit to mankind while even surpassing its human counterpart. It shows how being human isn't limited to being externally biologically human, but being intrinsically humanistic as Nam Shin 3 was programmed to be and develop into. (Although my personal philosophy is that human beings are complex and no matter how advanced technology is, it can never replicate the central part of being human--having and feeling emotions and struggling to achieve their goals. The human Nam Shin portrays this perfectly.)
What I loved is how this message is so powerful with the development of the characters in order to show human growth. The character growth here is so well done and it is impressive in midst of all the action, drama and suspense, through the kind robot who acts as a model of humanity and restores goodness in the lives of others. Especially So Bong. She went under phenomenal character development as I went from hating her immoral actions in the beginning to loving her passionate and stubborn character at the end. Gong Seung Yeon is so beautiful and talented, it was amazing how smoothly her character transitioned from the beginning to the end. She came so far in her character development that old Kang So Bong felt like years ago. I almost wanted to drop the drama because I hated her in the beginning, but boy I'm so glad I continued because it got so much better! Human Nam Shin was someone everyone wanted him to be hit by a truck with and Ye Na was an annoying obsessive girl over human Nam Shin--both which transformed by the end.
The superb character development couldn't have been without the phenomenal acting. I was already a fangirl of Seo Kang Joon since the first drama (and the only one of his before I had watched this one) of his I had watched which was Cheese in the Trap and it was the first time I had experienced Second Lead Syndrome LOL! But his acting in this drama intensified my already flourishing love for him as an actor. The stark contrast between the evil jerk human Nam Shin and the soft and cute boyish Nam Shin 3 was amazing. I could instantly tell which one was which just by the expressions.The fact that I could feel such contrasting emotions for the same actor playing the same role just shows how talented Seo Kang Joon is. And those visuals...I swear he looks like a walking robot doll! (pun intended) I also fell in love with how charming Young Hoon is always keeping his cool with his expressions, with an attractive sense of responsibility, dedication and strong morals throughout the entire show. If Nam Shin 3 is already taken..please give me Young Hoon! The one thing I found lacking was the writing of the antagonist. Seo Jong Gil, was your typical antagonist though and was nothing special, but somehow the show still had such a purpose even without it. The grandfather, however, was fun to watch!
Apart from the main antagonist, everyone became more human, empathetic, and righteous at their own pace, all because of Nam Shin 3. We get to see what inherent evil vs neglect/abuse induced evil, and the good, showing all the shades of humanity as a result. Every character has their own drive and motivation except for Nam Shin 3 and it was interesting to see everything interplayed around him from company politics, family drama, and the romance. The CGI here is notable as well and it is so well done!
The plot was unpredictable for me at every turn, and I was never disappointed. Although there are some plotholes with the fact that they didn't delve deep into the tech parts and his relationship with Kang So Bong, I'm willing to overlook it because at the end, it is part of the fantasy/supernatural genre. I wish they prolonged this drama partly because they wrapped things up quite quickly and it did feel quite rushed, but mostly because I am itching for more. The romance portion was well done and it wasn't too overpowering and cheesy. The drama has the right amount of balance between all the political/philosophical/suspense/drama/romance aspects and I never felt as though there was too much of one aspect. To be honest, it wasn't very romantic until the end and I found the ending realistic but satisfying. Though some people get iffy about a romance between a human and a real robot (not something like "I am not a robot"), it really isn't that bad. It is great that the relationship develops on the basis of strong friendship and fierce loyalty, and the robot is made to be so advanced and develops to become very human-like that at times I forgot Nam Shin 3 was just a machine. (The characters also toy around with this fact a lot, leading to a lot of philosophical questioning).
I loved the OSTs, and the music fit perfectly with the premise of this show. It felt magical and had a kind of modern/aesthetic feel with my favourite song from the drama, "The Longing Dance" while at other parts it had the kind of nonchalant but pleasant drama music that was always there but didn't get annoying.
Overall, I personally love this drama despite its flaws. I had such a good time with this show because I wasn't sure what to expect from it and didn't have many expectations. It has such a high rewatch value for me. I really recommend that you check it out!!
Was this review helpful to you?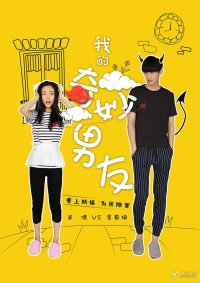 When I heard that My Amazing Boyfriend was based off of My Love From A Distant Star, being a huge fan of the South Korean drama, I jumped right into My Amazing Boyfriend. Aside from the fact that the female lead is a bright and cheerful actress and the male lead is a more reserved and immortal/not human being, the two dramas do have significant differences that make them both unique.
To start off, I have never seen Kim Tae Hwan in drama land and it turns out that he's actually a model. Wouldn't be too surprised, considering his height and chiseled, nice face. He's become one of my latest heart throbs, but at last, there were a few flaws in his acting I couldn't overlook with him playing Xue Ling Xiao, the monster...
Such as his hair, he looks so much better with his hair styled back...the hair just didn't suit him. A bit of a waste of his handsome face to be honest. Since it is his debut in acting, he still has a lot to learn. Many times, I couldn't tell his true emotions and motives, such as if he really loved Tian Jing Zhi in the earlier episodes or if he was just using her. His acting was a bit bland and has a lot of room for improvement. I didn't know if they cast him specifically because he'd be playing a 500-year-old monster who probably has no emotions and doesn't express them very well but that would make sense. But comparing him to Kim Soo Hyun from My Love From A Distant Star, I'd definitely say that Kim Soo Hyun spectacularly pulled off his role better.
Wu Qian played Tian Jing Zhi well. She was energetic, cheerful, and funny. My favourite scenes of hers are when she got drunk and actually spoke what her heart really wanted to say. It was pretty touching and cute. There were just a few times I feel like Tian Jing Zhi messed up and I couldn't feel sorry for her...but she did end up developing as a character and maturing and understanding the ways of life near the end.
The side story/mystery of this drama was in my opinion, very predictable. (Because who else could the murderer really be??) I wasn't hooked by the mystery, but the cute romance. The execution of the mystery was still enjoyable though because it was the main cause of the cute rescue scenes, and the mystery reveals Xue Ling Xiao's backstory near the end of the drama.
Speaking of the ending, though it was a bit rushed and I seriously wish they make a second season! Overall, I did enjoy this drama a lot because I'm a huge sucker for cute romances and it didn't fail to satisfy my needs.
Was this review helpful to you?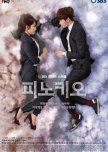 Pinnochio was one of the last dramas I had yet to watch of Lee Jong Suk's. As a fervent stan of his talent (and visuals of course), I am always amazed by the dramas he acts in. My only complaint is that he plays the same role in every one of his dramas and there is a lack of variation in the character he portrays-- the strong-willed, intelligent, and righteous good guy with a strong moral code. Despite this, I always feel like I'm in a comfort zone in every drama he plays. I can be guaranteed that the plot is full of intrigue, romance, mystery, and supernatural--with all these genres combined in a balanced fashion. LJS dramas follow a conventional format to say the least, but I am provided with so much security and enjoyment while watching them. I also love how there always seems to be a deeper message regarding morality and jurisprudence and that there is so much wisdom to be taken in after finishing the drama.
Pinocchio portrays the dark undertones of media coverage through the lens of a reporter. It shows how much politics is involved in media and makes the audience second doubt the legitimacy of the news itself. In particular, it brilliantly shows how obtaining the truth is an impossible and difficult task. The truth-seeking journey provokes so many thoughts and illustrates how there is so much ambiguity in certain circumstances. I found that this message was prevalent in LJS's "I Hear Your Voice" as well.
In Pinocchio, I like how the conflict was central around characters with familial relations which made it even harder to digress right and wrong of each action because the protagonists get to analyze situations from a bird's eye view (and also bringing about so much emotional turmoil) instead of being stubborn, mixing up the endeavour for justice even more. The characters undergo huge development and maturation while being faced with the realities of truth and realize how much grey there is in their initial worldview of black and white. Despite the never-ending journey for the truth, the truth is subjective and truth can be twisted to cause harm--this was portrayed through the quirky, supernatural element called "Pinocchio syndrome" which I found creative and effective at reinforcing the joys and dangers of handling the truth.
I enjoyed the conflict that Choi Dal Po had between following the ethics of a reporter or following his own moral code. (Although ethics and moral codes both refer to principles in which one follows, one is external that is socially accepted and one is internal such as personal belief) But what I found well done was that the drama portrayed the human condition in a way that was realistic. No one is inherently evil and everyone has their own means of justification. The way this was gradually portrayed was well paced. Naive and emotionally driven Choi Dal Po juxtaposes the collected and rational Cha Sun Ok. Throughout the story, they gradually reveal the emotional side of Cha Sun Ok as Choi Dal Po learns to approach situations through a more reason-based and objective lens. The reason/emotion conflict between the protagonist and the antagonist reinforced that the path to truth is contingent on both reason and emotion to keep each other in check. The side characters weren't just side characters: they all had a purpose in portraying the message (save for like two which were there for some added cuteness) and everyone had a backstory that kept up the intrigue or contributed to the emotional and mental development of the protagonists in some way. I feel like I went on such a journey as I reflect on who the characters were in the beginning to the end, and how much happened in between. The plot was action-packed and properly placed in a way that kept tension but revealed enough to satisfy our demands.
As much as I enjoyed the plot, I felt like the most lacking part of the drama was the romance. I suppose for Choi Dal Po to love Choi In Ha would be a step in forgiving and letting go of the grudge he had on her mother. But it felt so unnecessary and insignificant in the midst of the action. In this regard, the romance was just too conventional to be considered unforgettable. It is there because there has to be a romance, but the focus of this drama was more on the message behind new reporting and character development. I couldn't feel the chemistry between the leads, especially because I was not a particular fan of Park Shin Hye in the first place, and I felt as though LJS, Yoon Gyun Sang, and Jin Kyung were who made it great. Simply, there was no emotional connection for me between the couple, there were no heart-wrenching scenes between them, and it felt like it was more about having a romance in the drama and looking like a couple. The level of romance appealed more to teenagers because of its predictability and lack of tension.
Overall, the main plot is what is worth watching in the show and it definitely got me hooked. For the most part, I disregarded the romance aspect of it, but Pinocchio has everything--some amazing characters, an intellectually stimulating plot and a sprinkle of romance. It's something that I'm glad I checked out and invested my time in. I recommend this if you're a first-time LJS watcher, if you're an old LJS fan, if you like a great plot, and if you want a good watch!
Was this review helpful to you?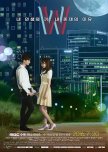 W
0 people found this review helpful
This was a pretty difficult for me to write because I keep on wavering between whether I like this drama or not as a whole. Lee Jong Suk is oe of my favourite actors and I love him a lot -- but I feel like even his phenomenal acting became underplayed because of the story. There were parts that were done well and I enjoyed but other parts that I found lacking and plotholes that as much as I tried to overlook, seemed as though things were inserted just for an ending's convenience.
The drama completely defies logic and blurs the line between reality and fiction, so it is necessary to approach it with an open mind or else you will be caught in a tangle of frustration at the story. Even though that's the whole concept of the drama and its unique plot, that perhaps is too ambitious for its own good. It feels like the drama thinks it has a very profound storyline while in realiy it's just plain confusing. There's a chance that action fans will enjoy the fast-paced storyline however. This drama is the first to do what it has done with the law-defying plot in kdrama land that is wild for even "supernatural" standards that I have seen so far. It will leave many questions unanswered and toggle many minds, and (pun intended), will leave you asking "Who and why?" for the entirety of the show. Why do the things happen? Who is making up these rules to the connection between the real world and the manhwa world? These questions will never be satisfactorily answered, which frustrated me but the journey through was wild with all the fighting scenes and world traveling. Personally, I enjoyed the whole set up of the drama and its storyline in the first half. I felt like it had the potential for both the story and the romance to develop a solid drama. But when the story kept going back and forth and wavering on its own progression, I almost lost patience for it.
The story gets just plain terrible as it tries to wrap things up but small obstacles keep appearing and preventing the story from ending as if to prolong the drama. I feel like it should have ended at episode 12 and the last 4 episodes were just filler to make a statement of a disorganized story that can go anyway because its set up of "blurring reality and fiction" allows it to do so.
Again, as much as I loooove Lee Jong Suk the romance in this one became progressively worse from start to end. It started off high for me and everything made sense about the relationship between Kang Chul and Yeon Joo, but as it progressed, their chemistry became lost and their reason for loving each other dissipated. Instead of the ditzy, playful relationship in the few beginning episodes, it sadly did not lead to the next half and lost its charm. I think that as the plot also became more far-fetched and confusing, the romance was downgraded because the wild action did not allow for it to flourish. And so, we are left with a flat romance that is there just because there needs to be one in the drama, which I was disappointed about because I absolutely loved the initial relationship. I wish they could have had more cute scenes together, but in a plotline this fast-paced and knowing no bounds, a romance just didn't work as the tone became increasingly grim. It initially worked because we were tossed into this world with so many possibilities but the set up becomes used in the most inconvenient way to toss aside its potential.The actors did do a good job in playing their roles even if the storyline was mediocre.
As good as the actors are, if the story isn't written well, their acting can only go so far. In this situation, the emotions played out were quite fitting. I didn't like Yeon Joo's crying scenes because I just felt extremely drained from seeing her run around and cry so much, even if the situations made it appropriate. It was one of the only emotions I can vividly remember her projecting, which made her kind of flat.
I would probably not rewatch this drama since it gave me so much stress and anxiety because of the plot, but go check it out if an ambitious plot with stunning Lee Jong Suk visuals is to your liking.
Was this review helpful to you?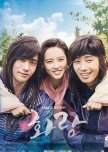 Hwarang
0 people found this review helpful
I had started off this drama eagerly seeing as the concept "Flower Boys" was plastered over the drama. However, that captivating concept only lasted so long before it wasn't enough to satisfy, especially during the last half of the drama. Hwarang is built upon a seemingly promising cast that I watched for -- Choi Minho, Park Hyungsik and Taehyung -- they were eye candy, (especially Hyungsik) but they could not salvage what mediocre plot the drama had to offer.
After finishing the drama, I can't really recall exactly what was the plot, which was my biggest issue with Hwarang. I found the beginning to be quite promising, but as the story progressed, it became dull, lacking, and grudgingly slow. While there are some subplots and I suppose one larger plot of discovering and accepting identity between the two male leads, none of them seemed rather relevant or worth binging for. It was repetitive and pointless, and the redundant and repetitive parallel ideas of a "Silla where the king is in agony, and the people propser, unifying Silla, becoming powerful" between Ji Dwi and Sun Woo were repeated with such grandure that it seemed almost comical, as though directed towards a middle school children audience. Despite that situation, there wasn't much political drama that occured worth mentioning, which was what I expected to see within historical dramas. All the questions and tension were dragged on until the very last episodes which was resolved extremely quickly through a few shared words between actors.
Another problem that bothered me was the overemphasis of the Hwarang, the group of flowering knights who were to be Silla's army. They appeared to be a trophy to showcase at one point and I wished that they could have been given more challenges after the second half of the story to further character development within the Hwarang and encourage bromance, or used for some purpose to further plot development as to how they changed Silla. I suppose it is because the drama started to shift its focus from the Hwarang to drama between the two main leads and the romance that unfortunately, was also mediocre at best. There was no chemistry between the leads, and for once in my drama career, I did not care particularily for the love triangle, even though I rooted for one of them slightly over the other. Ah Ro isn't very memorable of a character either, simply because she isn't given opportunites to play a significant role in the plot. I have no idea why she's at the Hwarang house, she provides nothing but to toy with the two lead's emotions. I didn't really like her as the lead either, perhaps it seemd as though it wasn't her type of drama. Something about it didn't seem to click with her and watching her scenes became a chore because she cried so often over her little boy dramas.
I also wished they could have given side characters more screentime, because I was very interested in Ban Ryu's story and his struggle with romance, family and status. I found Soo Hee and Ban Ryu to be very enjoyable, much more than the main romance. However, there were a lot of plot holes and questions that were never answered, and the Bone Rank system that created a lot of conflict was never explained in great detail. A lot of Hwarang's backstories were not explained and flushed out in great detail either, when the potential lied not in the main leads but the Hwarang, hence the title of the drama itself.
The OSTs were alright but nothing special, just like the drama. Overall, the drama was lacking. It is an easy watcher, for middle schoolers to enjoy, but nothing worth serious investment and bingewatching that I would normally do. Unfortunately it was quite dissapointing after the last half when the beginning had a different atmosphere to it and some potential that was never flushed out.
Was this review helpful to you?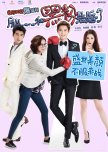 Chanyeol is my ultimate kpop bias, so my opinion on this movie is definitely a bias opinion, so be warned. What I loved about this drama was the lightheartedness, fluff, and the whole cute rom-com vibe, exactly what I was looking for at 1AM on a Friday night.
And I loved it, it was exactly what I wanted. Cheesy and sweet, and while cliche, my love for Chanyeol overshadowed all the flaws in the drama, such as underdeveloped character and plot, but I didn't mind having to watch it in 1.5 hours because I find that most dramas run along the same lines and drag it out for too long. Sure, the characters become more developed but other than the addition fo plot details, the ending most of the time would still be somewhat as predictable. I wasn't expecting anything out of the ordinary with this movie---I just wanted to see my bias for an extended period of time.
I loved Yuan Shan Shan and the character she played. The kind of girl to be able to crack open the stiff, tsundere male lead who reacts violently at first but opens up. She was an energetic and funny character and I enjoyed the two immensely. My only concern is that the romance at the end was rushed and I would have liked it more if it was extended to 2 hours. Mentioning this throughout already, Chanyeol is my bias so of course, I'd be naturally drooling over him in this movie. The strenuous life of his portrayed in the movie must have been similar to his own idol life, so the role must have been easy for him to act out. Nevertheless, I'd love to see Chanyeol in more acting roles so that we can see his full potential bloom.
I'm also very happy about the OST he sang because of the lack of vocals he gets in EXO, being the main rapper. I'd rewatch this on a rainy day in the mood, or perhaps with an EXO-L friend to fangirl/boy over it together! But in the meantime, I've still got Choco Bank featuring Kai to check out.
I would recommend if you're a fan of something lighthearted and cheesy, and a fan of Chanyeol ;)
Was this review helpful to you?