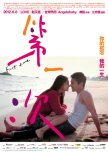 This is a fascinating movie. I am surprised I am the first person to add it to my drama list. At first the movie started off a bit cheesy and I even thought about quiting it but I am glad I didin't because after about 30 minutes the viewers see the other side of First Time. I love how it managed to be both heartwarming and dramatic. Normally, movies about sick people are depressing to watch and it takes a lot of time for me to force myself to watch them. However, First Time is quite unique, because even though it is about a sick person, it does not revolve around a hospital. Also, it was very colorful, the decoration crew did an awesome job. The only complaint I have about this movie is that the main heroine's fantasies were painted in almost-chibis. I don't think these drawings suited the movie.
The acting was very good. I especially enjoyed the main couple's and Jiang Shan's (Shiqiao's mother) performance in the movie.
I love the soundtrack, most of the songs were created for this movie. I especially love the ending song, too bad I can't find it for download yet :(.
Overall, this was a very enjoyable movie. I`m glad I decided to watch it.
Was this review helpful to you?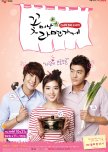 I had high anticipations for this drama. It started off really promising: it was funny, it had great and beautiful actors in it. But as the story went on, it started to get boring. The story resembled a typical shoujo manga: we have a dumb, average looking girl; a handsome, rich but a jerk guy and another guy, who isn`t rich, nor he is the most handsome, but he has a very kind heart. And all manga-drama the girl can`t choose who she likes more. Like, seriously? Who would like a jerk who calls you "crap"? Sheesh...
There were many funny scenes but, in my opinion, they didin`t compensate for repeating scenes over and over again. Almost all episodes were similar: the jerk guy does something sweet for the girl, she thinks she may like him more, but then he ruins everything by calling her mean names, ect. Then the good guy appears, does something sweet, but then the rich guy appears again...
I struggled a lot to finish Flower Boy Ramyun Shop. In the last 7 episodes, I felt like it was my duty to finish the drama, not because I liked it, but because I`ve dropped a lot of dramas already...
The acting was as good as it can be with such unrealistic scenes. Male leads done especially good job in adding something more real to their cliché characters. However, I found myself disappointed in female heroine. Her acting wasn`t good.
The soundtrack was satisfying, I especially liked Jung Il Woo`s song A Person Like You.
Overall, although the story is really cliché, the acting was pretty good. I would recommend this drama to people, who want break from serious dramas.
Was this review helpful to you?