The website is currently undergoing maintenance. Sorry for the inconvenience.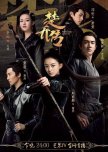 As Princess Agents is ongoing this review will be getting updated as I go through **
So far I love this drama it's characters are aces, plot progression though slow at times is well paced with information being told at good intervals. The OST's are amazing!!!! I love how everything is timed perfectly with each scene. Good action sequences and political aspects, strategic plans, scheming, inner and outer strength growing in our characters. Character growth is also really well done. Chemistry between all the characters is elegant, anticipated and well executed. The story line so far is absolutely one of my favorite C-Dramas up to date.
Okay that's where I'm at for now. Also even though I'm not finished I can say this with 100% certainty that I will be able to re-watch this series in the future as of today I have re-seen the first episode again.
If you want thoughts/reviews/slight recaps of episodes I have them up to episode 16.
WATCH THIS SHOW. It's in no way a regret. It may have a lot of episodes but the story and actors make it go by so fast :D Give it a try what do you have to lose? (An amazing experience of a show that's what lol)
Sara Rojas JUNE 30 2017
Was this review helpful to you?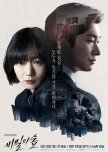 Stranger
7 people found this review helpful
Wow. Secret Forest is amazing. I felt connections with the actors. The interlaced plot with all of these twists and turns. Secret allies, conspiracies and of course hidden enemies. Misplaced loyalty's, justice, attempts of murder.
A different look at a done topic. I love how this is slightly like A Beautiful Mind. Both have a female lead in the police profession. Only difference that our main lead is a prosecutor.
This drama is so well done. The pace is not slow its like a steady current aiming to break down a rock. Steady but with power. It will crush the rock at the finale. Each episode builds on what we know and adds more to our knowledge of the story. When we think we have it all down and its done. We get a curve ball out of nowhere.
I love stories that develop like this. A puzzle in a puzzle hidden by an equation with additional variables and aspects that make you really think.
Its also slightly cute at points with interactions by certain characters.
Betrayals, friendships, sudden changes in alliances, great story, amazing actors. I'm so pleased overall with this drama. Even at the half way mark I was overjoyed to get to see more of the story unfold. I can already sense this hole in my chest hurting when I don't get to watch new episodes.
Its also a very good, solid choice of drama to marathon.
Sara Rojas JULY 30 2017
Was this review helpful to you?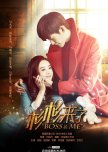 Boss & Me is amazing. I loved the plot and the actors as well as the pacing. It was fun and realistic at some points. At others it was a little.... over the top in situations where the poor girl meets the super rich conglomerate owner. Don't get me wrong I love the formula. It works and they did it well.
The romance is a wonderful and engaging part of the drama but its not all we as viewers can look forward to. There is also the familial relations, friendships, work life, career advancements, growth of characters in a realistic natural way. The growth had an amazing pace. Also even though second leads tend to get crazy I liked how they laid out the actors in those positions.
There wasn't really a big bad in this series which is actually pretty good. I mean not really any office politics in an overbearing way. It was going over relationships, how they progress, what happens when problems arise, how they deal with issues, growing in their relationships.
It was wrapped up very well in a timely fashion, no loose ends.
The length of the drama may seem long but it's not that bad. It keeps one's attention and it's a decent drama to watch as a marathon.
This drama to date is one of my most memorable and favorite dramas to re-watch. It deserves a chance of up to at least episode 6, then make your decision. In the first episode if it doesn't already have you fully engaged all that's needed is some amazing plot foundation.
Enjoy Boss & Me AKA Shan Shan Comes to Eat :D
Sara Rojas JUNE 15 2017
Was this review helpful to you?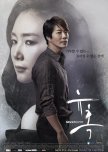 Temptation. A story of 4 people. We have two women and two men of vastly different states of wealth. Now we see them basically staying within their own groups. The two chaebols stay in each others reach for company related sabotage and the like. The mid tier couple are happy and satisfied being together.
Due to events and choices we get to see things fall apart and begin anew. One female goes from cold hearted to warm hearted whereas the other goes from a normal woman to doubting to grieving to angry to evil. I found the relationships to progress at a very decent pace. Although it was basically about affairs, it was done in a way that I was not upset at watching.
This drama was mainly about how the characters grow and people change.
I found the line distribution and acting to be fantastic, very nice subtle tones of voice to go along perfectly with their musical choices for the OST. I appreciate voices and how they allow their lines to come to life. It was done in a very stable, quiet but emotional way.
I am writing this review as I'm rewatching it so I would say its rewatchable.
This type of plot isn't for everyone, some people will just see it as a homewrecker wrecking a relationship, I don't fully see it that way. I see it as a woman who saw someone in a dire situation and chose to give them a choice. They made things happen by their own choices. Also the karma that this show deals out is pretty crazy as well.
Sara Rojas JULY 1 2017
Was this review helpful to you?