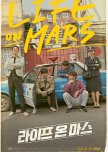 This is a stunning, well balanced drama that stands alone despite being a remake. A thoughtfully crafted blend of drama, comedy, and subtle sci fi, I was hooked on Life on Mars from the very beginning, and it didn't let me down.
STORY
I love that the story gives you bits and pieces of the puzzle as it goes along, but keeps you guessing in a way that's fun rather than frustrating. The puzzle itself is such an interesting concept, managing to incorporate sci fi elements without getting too gimmicky.
But the very best thing about Life On Mars is the changing relationships between the characters. It's so enjoyable to watch Han Tae Joo unraveling the trauma and isolation of his past, and learning how to connect with these people from whom he's supposed to be literally worlds apart. And the characters themselves are so infused with heart and humor, the perfect antithesis to the coldly rational mindset that he started with. It's so easy to fall in love with this little found family.
ACTING/CAST
Jung Kyung Ho is amazing. He has been amazing, and he will continue to be amazing, and I don't think I could possibly love him more. I saw someone mention in another review that Life On Mars gave him the opportunity to showcase the more subtle sides of his acting skills, and I couldn't agree more. Han Tae Joo's quiet desperation is so palpable and relatable, despite the muted nature of the character. And rooting for him to finally come out of that shell is so fulfilling!
The dynamic between Han Tae Joo and Kang Dong Cheol is definitely a highlight of the show. Park Sung Woong is such a strong actor, and seems just so genuinely FUN. He is able to traverse between the character's comic antics and the more serious moments with such effortlessness. The growing relationship between the two characters is so pure.
Special mention of course for Go Ah Sung as Yoon Na Yeong. I think I might have fallen in love with her a little bit. The character is so different from the roles she's played before, but this soft-spoken tether that anchors Han Tae Joo to his reality (and just kicks ass all around, honestly) is even alone worth the price of admission on this drama, if you ask me.
MUSIC
The score was appropriate and for the most part managed to support the story without drawing too much attention to itself. I loved the 80s songs that were sprinkled in, especially when the characters were rocking out or dancing along to them!
CINEMATOGRAPHY
Thoughtfully done! I don't want to give anything away, but the cinematography clearly reflects what's happening in the story, sometimes in ways that are subtle. And I love that. (Watch for differences in the cinematography, and you can figure out what is signified in the plot.) It shows how much care has gone into even the smallest details that most viewers won't even consciously notice.
REWATCH VALUE
I typically don't rewatch dramas, but this could very likely be an exception. Now that I've seen the end, I want to go back and see which pieces of the puzzle I may have missed the first time around. Not to mention, I'm not quite ready to say goodbye to these characters...
OVERALL
Highly, highly recommend that anyone give this drama a shot. It's not a perfect fit in any single genre, so I would be cautious of letting any genre bias discourage you from watching this. This kind of thoughtful writing and creative storytelling feels so rare!
Was this review helpful to you?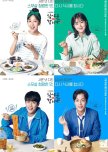 I can't believe the season is already over! Losing two episodes due to Yoon Doo Joon's unexpected enlistment was definitely a major blow, and I do wish we'd gotten to experience the payoff of the story a bit more, but to be honest I'm still happy with the season overall.
I loved the framework of having the parallel storylines telling Ji Woo and Dae Yeong's college and present day experiences. Given the way their relationship unfolded, it was clever and appropriate to put equal weight on both, and they managed to paint both pictures enjoyably at the same time. The supporting characters were great too, especially the hilarious group of friends from their college days.
The plot did seem to lose its way a little bit in the middle, and I imagine if the creative team knew that they'd be losing two episodes at the end, they may have tightened things up a bit. I wish they had, because as much as I enjoyed the characters, there were too many loose ends and unanswered questions at the end of it all.
That said, the actors did a good job of salvaging the characters despite the issues and surprises happening with the plot. I saw a lot of criticism online of Baek Jin Hee as the female lead, but I really don't understand why. She was adorable, and if I compare the three seasons of this show altogether, to me she was the most relatable so far. And Yoon Doo Joon was perfect as Goo Dae Yeong, as usual. The role seems basically designed for him. (Was it? Probably? I don't know.)
My favorite performance, though, was Lee Joo Woo as Ji Woo's sister, Seo Yeon. At first I was kind of turned off by how similar the character felt to her role in Waikiki previously, but she quickly grew on me as the writing revealed more nuances of the character. She seems well suited to both dramatic and comedic elements. I'm looking forward to what she'll do next.
Anyway, for fans of the Let's Eat series and for anyone who wants to watch a lighthearted drama with a sweet storyline and mouthwatering food scenes, I do recommend this one.
Was this review helpful to you?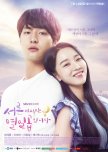 There are many, many things that make Thirty But Seventeen worth watching. But the thing that most makes me want to convince anyone reading this to give this drama a try is something so subjective and so intangible that it's hard to even put into words. Watching Thirty But Seventeen and getting to know its band of characters left me feeling each week the same way I feel when I've had a chance to spend time with a friend I really, really love, someone who I know I can trust to understand me and comfort me just as I would them. It's this sensation of shared nostalgia... or some unwavering, mutual affection.
The sheer amount of heart that saturates every moment of this show is what sets it apart from other dramas.
The latest entry in the newly minted "healing drama" genre (and arguably, the best yet), Thirty But Seventeen details the intertwined lives of Woo Seo Ri and Gong Woo Jin, allowing us to slowly unfold both their shared traumas and the bond that they build to overcome said traumas, together.
The story is driven by emotional and character progression beats, rather than plot points and adrenaline. The world that they've created around the story is a magical one, something like a modern day fairytale. Maybe a retelling of Sleeping Beauty?
The acting is wonderful. Shin Hye Sun is perfect as Seo Ri, giving the character equal parts vulnerability and innocent whimsy. And Yang Se Jong stole the show, honestly. Every time he cried, my heart just shattered. His portrayal of the traumatized Woo Jin made me say, "This man may not have been in a coma, but he's been trapped in stasis since the age of 17 too" long, long before the show drove that point home in the dialogue itself.
And the supporting cast were what really made the show shine. The little found family who all grow together and support each other, full to the brim with kindness and the best intentions... throw in a sweet little applehead chihuahua named Paeng, and we the audience really never stood a chance, did we? How do you NOT fall in love with them?
I've stopped including the music in most of the reviews that I write, because honestly most shows don't use their soundtracks to their full advantage. But in this case, the music was spot on... the classical songs that they chose to incorporate into the storyline directly fit perfectly, and the OST while having a limited number of tracks managed to include some really beautiful, heartfelt songs that worked gorgeously in the scenes that they chose.
Actually, now that I'm sort of on the subject, I really want to give a shoutout to whoever did the editing for this show in general. Multiple times, I couldn't help but notice just how stunning the editing was. Particularly in the scenes where Woo Jin or Seo Ri are having flashbacks... the way that the past and present seemed to melt together, combined with the sound editing choices... it was really incredible. I would rewatch this show solely for those scenes, to be honest.
Anyway, this review has gotten a little bit away from me, and I think I'm probably just rambling now. But suffice it to say, this drama is one of the few that I wholeheartedly and without any reservations love, and I hope that as many people as possible will watch and be touched by this story and these characters too.
Was this review helpful to you?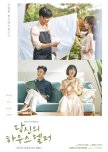 This drama was pretty much everything I wanted it to be: sweet, soothing, and funny.
The plot is paced well, and it covers a range of social topics in a way that's sensitive and kindhearted. Maybe a little too kindhearted, to be honest, as one of my few critiques of the show is the way characters who harm (sexual assault, harassment, etc.) are redeemed far too quickly, to the point where the forgiveness they receive feels somewhat unearned. That's not to say that I don't like the message of abusers growing and holding themselves accountable for the harm they cause, and maybe someday being redeemed... I think that message is very much in line with the show's themes of growth and unlearning destructive habits. But those particular moments could have been built up better, definitely.
Otherwise, the plot was just like the show itself: soft and sweet, and gentle... slowly, steadily progressing.
Ha Seok Jin as the aloof but gentle Ji Woon was a breath of fresh air, and I was really happy to see him even getting to be a little goofy and fun compared to his usual tightlaced, arrogant characters (who I also love, to be fair). Bona's acting improved a lot over the course of the episodes, and now at the end I honestly can't imagine anyone else for the role of Da Yeong.
The supporting characters were all wonderful. My very favorite was Le Ji Hoon as the lawyer Jin Kuk: his antics while trying to win over Sang Ah were hilarious and wildly relatable for anyone who has ever had a hopeless crush on someone. It was so good to see this side of him, haha.
Also, the music I LOVED. It's upbeat and soothing at the same time, which appropriately makes it the perfect soundtrack when you're cleaning, or working to finish some other task.
Overall, this isn't the most exciting drama ever written, but it is soothing and appeals to the humanity in each viewer, quietly offering to inspire us along a path towards being happier and healthier.
(Bonus!: There's a big fluffy old dog who is wonderful, and Ha Seok Jin's cleaning tips at the ends of the episodes were A+++++)
Was this review helpful to you?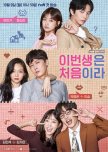 What a refreshing, beautiful drama this turned out to be!
Without relying too heavily on the standard drama tropes, the creative team behind Because This Is My First Life have built a story that's powerful, poignant, and funny all at the same time. I love the microcosm of today's generation's different perspectives on love and marriage that we see with the three girls.
Combine these thoughtfully laid out themes with a great (and adorable!) cast of characters and a distinctly poetic writing style... and the end result is just a breath of fresh air!
I highly recommend giving this drama a try if you're looking for a heartfelt drama that breaks the mold.
Was this review helpful to you?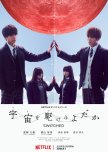 Switched
2 people found this review helpful
The grass always being greener on the other side is an age-old concept, but somehow Switched manages to repurpose it and build it anew in this fascinating drama.
What seems to be a straightforward body swapping story is anything but, as the show tackles heavy themes like the power of envy, the casual cruelty of people, and beauty vs. ugliness in surprisingly nuanced ways for a six episode series about highschoolers. I found myself at odds with my own feelings on more than one occasion, as the show made me question my knee jerk reactions to scenarios that are usually covered in a more shallow way in other dramas.
Typically shows try to teach us that it's whats inside that counts by giving us the simple black and white image of a kind girl in an ugly, bullied body, alongside a cruel girl in a beautiful body. But in Switched, things are more complicated. Both girls are flawed in their own ways, and both must struggle and grow as they realize that each girl's life is nothing like what the other had expected. What's inside is still what counts, but there's nothing simple about it.
All of the actors did a stellar job, and without giving anything away I'll just say that I was amazed at how flexible some of them are in their acting, at such a young age.
Regarding both the story and the acting, the word I keep coming back to is "nuanced." The final episode did have some pacing issues, but overall I definitely recommend this for anyone who is looking for a quick but fascinating and impactful story.
Was this review helpful to you?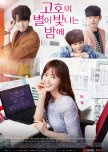 I keep seeing the word "bingeworthy" being thrown around concerning this drama, and I couldn't agree more. This is such a sweet, zippy little story that doesn't take itself too seriously, and each of the 20-minute episodes seem to fly by.
The plot isn't anything wildly groundbreaking, building steadily up to the promised full out reverse harem. But despite the formulaic structure, the drama itself is written cleverly. It's funny and enjoyable to watch, and the plots and characters have so much heart.
The drama does a pretty phenomenal job of making you fall in love with Kim Young Kwang as Kang Tae Ho, all gangly legs and pining heart. But to be honest, my breakaway favorite character/cast member was Go Ho herself, Kwon Yoo Ri. Despite somewhat falling into the tired trope of the neurotic female romantic lead, she manages to infuse the character with enough emotional resonance that she doesn't feel like a clown or a caricature. The plotlines with her brother and mother in particular were moving.
The music was so cute! I'm going to go look for the OST after this.
In terms of rewatchability, this drama is pretty up there for me. It's fun and breezy, and it's a rare entry in the reverse harem genre that manages to walk the fine line between slightly self-indulgent camp and too awkwardly over-the-top. If that's something you'd enjoy, then I definitely recommend this drama.
Was this review helpful to you?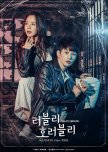 This drama... oh, this drama. Honestly, I don't understand how it ended up being such a mess.
It has a solid concept, a talented and star-studded (ADORABLE) cast, compelling characters, passable pacing, and good music. Yet somehow, despite having all the puzzle pieces, they just never seemed to be able to bring it together into any sort of clear picture.
The plot was convoluted. After a while it began to feel like they were trying so hard to obscure the central mysteries in so many shrouded layers of who knows what and when and where, that they themselves couldn't quite keep track. Because of the murkiness of these particulars, the resolutions in the final couple of episodes were often lacking impact.
Also, I really hate to say this because I truly love Park Shi Hoo and Song Ji Hyo, but as others have already said, their romantic chemistry was DISMAL. Their kiss scenes were just... horrendous. It's even more sad, because I think that they were fun to watch together otherwise.
The one bright point in all of this though was Lee Gi Kwang. I love him in Highlight, but who knew this boy had acting chops?? Honestly, the drama would have been a million times better if it had just been from his POV all along.
Was this review helpful to you?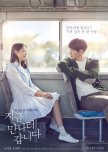 I can't believe I put off watching this for so long. I wish I hadn't! To be honest I was scared of the tearjerker synopsis, already knowing how effective So Ji Sub and Son Ye Jin would be. But by giving in to that fear for all this time, I underestimated how uplifting it would also be, a story with so much heart told in such a simple yet clever way.
STORY
The plot in hindsight is relatively straightforward, but the way the plot unfolded wasn't... in the best possible way. I don't want to give anything away, so I'll just say that the pacing was deftly handled, and the thoughtful swaps in perspective were perfectly timed as well.
To be honest, a lot of So Ji Sub's films seem to aim to capture this kind of feeling... this quiet, steady story filled with equal parts love, tragedy, and hope. In my opinion, this is his film that best manages to balance those elements.
CAST/ACTING
Speaking of So Ji Sub, he was pretty wonderful in this. A quiet, mostly subtle performance that managed to convey so much. At first I was surprised that he didn't react with more shock or disbelief in the beginning, but as the story played out and you really got a sense of their love story and the family's bond, it suddenly felt right.
Son Ye Jin was ethereal, radiant, just completely perfect in the role. I like her in anything and everything though.
The real scene stealer though was Kim Ji Hwan! There was a moment towards the end of the film where I suddenly realized that that entire time I'd never realized that this kid was acting. I really believed that he was a child who was experiencing these things. That's so rare for ANY actor, let alone a child!
MUSIC
Honestly, I don't remember any of the music at all. That's not necessarily a bad thing in the case of the score, which supported the story without overshadowing it.
REWATCH VALUE
I don't typically rewatch movies, but some of these scenes were so sweet... I just might!
OVERALL
Don't shy away from this film based on the tragic premise. As the movie itself wants us to understand, sometimes experiencing the sad and painful parts are necessary steps on the path to the most fulfilling happiness and beauty.
Was this review helpful to you?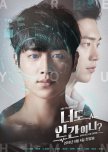 Are You Human Too has been a fun summertime drama, most noteworthy for not one but two brilliant performances from Seo Kang Joon.
STORY
The plot was surprisingly weak for a pre-produced drama. The pacing was a little off, and the final episodes in particular seemed to suffer for it. What should have been satisfying conclusions were reduced to off screen deus ex machina, and emotional beats were glossed over rather than allowed to resonate.
Still, I definitely enjoyed the drama overall. It's beyond easy to fall in love with Nam Shin III, and his antics and changing dynamics with the characters around him are in itself a great way to spend a half hour, each episode.
ACTING/CAST
As mentioned above, Seo Kang Joon is the glue that holds this whole drama together, and he could carry it alone, honestly. But fortunately, a number of the supporting cast also had interesting turns in their own characters. Lee Joon Hyuk and Park Young Kyoo in particular were great to watch.
I liked Gong Seung Yeon, but have to admit I agree with what others have said before that her acting wasn't up to par for this role. It leaves me wondering how much more I would have loved the drama in the hands of a more believable female lead. I'm sorry to say it, but yeah.
MUSIC
The score was appropriate and supported the plot without drawing too much attention to itself. And a couple of the tracks from the OST have even made it into my regular playlist rotation, which is just about the highest compliment I can give on this front!
CINEMATOGRAPHY
It was beautiful, just gorgeous. So many sweeping, memorable moments and interesting framing.
REWATCH VALUE
Not very high. It was a fun ride, but I'll likely only revisit scenes to make gifs.
OVERALL
Maybe worth noting: this drama didn't do much delving into the theory of robots, or even too heavily into the themes of what impact there may be to humanity when artificial intelligence exists, which are so predominant in other AI stories. I'm on the fence as to whether this made the story weaker or stronger, but I lean towards the latter if I concede that this show never really seemed to aim to such lofty concepts in the first place. If you're looking for that, then maybe you'd need to look elsewhere.
Basically, I recommend this one for anyone who loves Seo Kang Joon and/or wants to fall deeply, desperately in love with a fictional robot. :) Good luck!
Was this review helpful to you?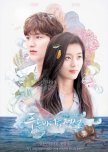 As someone perpetually trapped in her own childhood obsession with mermaids, let me tell you how much I loved this fairytale of a drama!
It was the perfect blend of fantasy, romance, and comedy. Jun Ji Hyun was, as usual, THE BEST. Her take on the mermaid character Shim Cheong was at once hilarious and ethereal and heartbreaking. Honestly, I'd recommend watching it just for her scenes getting accustomed to life among humans alone. Months later, I still go back and search for scenes from this drama, because they're that funny and enjoyable to watch.
The cinematography is epic and gorgeous, and the soundtrack is one of the few where I listen to the entire score. It really transports you... it's so otherworldly and perfect for a mermaid story.
Was this review helpful to you?