If you're still experiencing technical difficulties, please report it
here
.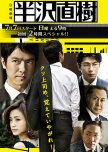 This drama is outstanding. I initially did not intend to watch this drama after reading the synopsis. Mostly because of my experience working in 3 different banks. I figured this would be nothing new and bank work is the most boring thing ever so i couldn't imagine how this drama could be good. Then one Saturday when I had nothing to do I gave this drama a shot and I was proven wrong on all my preconceived notions.
The world of banking portrayed in this drama is one of deception and treachery. Bankers don't care about their customers or even the integrity of the their banking institutions; they seek only to improve their positions by manipulation and betrayal. The senior banking officers make bad decisions and their underlings have to clean up the mess or risk demotion or even worse relocation.
In walks Hanzawa Naoki. A brilliant banker who cares about his customers, his bank and his friends. He is thrown under the bus by his boss and must clean up the mess or get transferred. There are so many hurdles in his way but Hanzawa is a fighter. His catch phrase, "If you screw me, I'll screw back. Double payback!" It was exciting to see him get fired up in these situations.
The story was a bit predictable but it was so well told that I don't mind that at all. The acting was astounding with the exception of the guy who played the inspector from the tax bureau (gross over actor) and the only thing about the drama that i didn't like really. Sakai-san was in one word SUPERB; the best actor overall in the cast. I wish we got more of Ueno Aya but what we got from her was great. She played the role of the strong dedicated wife well.
I live in Japan and people can't seem to stop talking about this drama. It is one of, if not the best drama for 2013. It is a must watch for jdrama fans. And with Hanzawa's tenacity, the fan love and the way this drama ended I fully anticipate a season 2. Hopefully we will get it next summer.
Was this review helpful to you?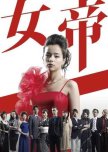 Jotei
5 people found this review helpful
I loved-hated the drama. The acting especially the early epis left a lot to be desired from most of the cast. Shota was awesome as always (no I'm not being biased he really was the best actor) and he has the sexiest hair in this drama. Shota's character Noato was probably the most complex character in this drama. Although the acting could have been better the overall story saved this drama and kept me marathoning through the episodes.
This drama also gave me some insight into Japanese night life. It taught me that host clubs are like reverse escort services. Escorts go to the customers to entertain them but at host clubs the customers come to the host for the same type of entertainment and this big business and a lot of money. It is also the selling of the human body. And if the host does not know what he or she is doing it can mean a lot of trouble like the main character Ayaka-chan learns.
The lead actress Kato Rosa is gorgeous. I really was interested in every obstacle that came Ayaka-chan's way and how she was able to over come everything and keep going. The relationship between Ayaka-chan and Naoto-kun is not the typical romance story and it was part of what made this drama unique. This drama is a tragedy about triumph. It is a mature drama that probably won't appeal to some people who don't like adult themes such as violence, sexual abuse and prostition.
My main gripe as I mentioned was the acting. The horrible villainous laugh of Hojo Rina-san was too much to bear at times and the actress's acting was equally as terrible and disappointing. Most of the bad girls were just horribly played. Some parts of the story were not very believable either especially the initial interactions (epis 1 and 2) between the lead love interests but I was able to quickly put that aside to follow the rest of the story which flowed well.
This is also not a typical drama that takes place over a few weeks. this story encompasses many years of these characters lives to show the struggle they go through to achieve their ambitions. The jumps through time are done well and the characters all seem to mature and age in their looks as well as demeanor appropriately. I did not want it to end the way it did but it's kinda fitting ending to everything.
Was this review helpful to you?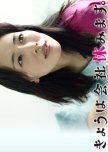 While I enjoyed this drama I did not find it very believable. I will start the stuff I liked.
The drama had a lot of comedic moments and humor. Mamorou was a hit for me and made me want to have such an emotionally in tuned pet. The relationships in this drama were very cute- between the lead couple, Asou-san and Hanae-san, Hanae and her family and friends and even the work relations. I liked the relationship between the leads Tanokura and Hanae in the beginning. This drama did a good job of showing how complicated work can become when you date a co worker. It also shows a bit of how single women are viewed after the age of 30 in Japan. I had no issues with the age gap of the couple. In fact i don't think that it's huge at all. The cast was well picked and the acting was well done for the most part. And Tanokura isn't hard on the eyes either.
Now the stuff I didn't like.
I was unable to buy that any adult female in the age of information and technology could be as ignorant of men, sex, intimacy and love as this lead female Hanae-san is presented to be. Tanokura seemed a bit mature for his age, at times much more mature than Hanae. Even though they were cute, at times the chemistry just wasn't there, it seemed forced and sometimes even like they weren't trying hard enough. The kissing left a lot to be desired but that is the norm in Jdramas. There was more chemistry between Asou-san and Hanae than Hanae and Tanokura. Which was probably the point to push the love triangle but this angle while there was potential was poorly executed.
By the end Hanae had started to annoy me. I was glad that she made the decision that she did in episode 9. That was one of the few believable things done in this drama but the progress made in episode 9 was undone in the last episode. The time frame in which this drama takes place, 3 months give or take, is not enough for all the proposals that are made by the end of the drama. The story by the end feels rushed and incomplete. Too much happens in the last episode that is not properly addressed or explained. This drama could have used several more episodes to give all the relationships proper resolutions and plug some of the holes left in this drama.
So to sum up I think this drama was cute, the concept was fresh with a lot of potential however due to poor writing and execution and lack of chemistry it wasn't able to be as good as it could have been.
Was this review helpful to you?