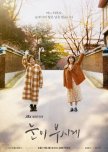 This drama wrecked me
In a good way. A really beautiful story that takes you on a journey and hits you with truth and a little pain when you least expect it. Definitely one of my ten, need to update that list...
The acting is superb, which is no surprise and I loved seeing a drama featuring an older woman as the star that wasn't written solely about or for an older audience. This show will open up your mind and help you see the world and others in it in a new way, a more honest and complete way. Helps us remember there's good and bad about every stage in life, and never dismiss others based on age, young or old.
Was this review helpful to you?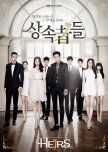 This gets a 7.5 from me overall for one reason and one reason only: Kim Woo effing Bin. The story has been told so many times, we could recite it in our sleep: rich son of chaebol falls for poor girl, other rich son of hotelier falls for same girl, struggles, misunderstandings, fights, and wrist yanking ensues.
I'm not a huge fan of Lee Min Ho's acting or looks, just not my type. I decided to watch this one because of all of the jokes and trope trashing I'd seen about it on other sites. It felt like a rite of passage. Going into this, I'd never seen Woo Bin in anything and only knew his name from the joke in Goblin, so I had no idea what to expect. As soon as he appeared on screen, I was smitten. I know his character is just another walking cliche, but he somehow made it engaging, and I just cared about his character. He has chemistry with the walls, people-- he doesn't even need anyone else in the scene to light it up and make it matter in a story that was full of things I didn't care about.
There are so many problems with the writing-- the girl is an object to be acted upon, not a free agent of choice. She waits for everyone else in her life to tell her how to feel and what to do, and she dutifully does it. She is not there to be a heroine or role model for young girls, she's there to sell the trope and further the stories of the men in the series. Period. So don't expect any feminist undertones in this one.
The side pairing of her best friend and the girl (bilingual, amazing valley girl English accent) were a nice surprise and fairly healthy couple, solid throughout and fun to watch. But for me, this was the Kim Woo Bin show, and I wouldn't have finished it if he hadn't been cast, honestly.
Was this review helpful to you?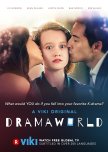 This was written for one purpose-- to have fun with the genre and toss an American (played by an Aussie, but who's counting?) into a kdrama. Viki knows a good chunk of its viewers are not from Asia, and many of us are just boring white chicks enjoying an escape from our lives and exploring a new culture. This little drama capitalizes on that-- it's very smart. You'll see all of your favorite tropes here: piggyback rides, catching the tripping girl, saving the female lead, love at first sight, evil second leads, all of it, and it explores these things with JOY. It's fun, folks, it's popcorn. Watching with Viki comments (for the most part) contributed to this feeling of community and "Oh, no they went there!" while I watched. This is a girls night in your pajamas kind of show. 
The acting is not great, but this actually contributed to the feel that this is not a real kdrama but a kdrama about kdramas, promoting the "meta" feel I think they were going for. The story was written to be cliche, so you can't fault them for the unoriginal story line since that was kinda the point. I didn't notice the music, except when they were playing it up for the cliche moments. 
You just have to go into this knowing it's all about the tropes, it's for fun-- it's CANDY people, not a main course. If you have that attitude, you'll thoroughly enjoy it.
Was this review helpful to you?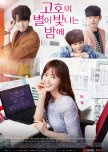 I adore this bite-sized piece of magnificence in the shape of a kdrama. So many heart-skip-a-beat moments, actual laugh out loud moments, and even a few tears here and there.
What I liked:  While the male lead is brusque, he's not mean, which is a trope that I see slowly going by the wayside (though there are still plenty of dramas with this trope to be found).  The male lead just feels like a grown-up, and he won't play with the second lead, he doesn't need to compete, and it's really intriguing (and dare I say hot?) when that kind of confidence isn't confused with arrogance. Also, they don't mess around for too long, doing the usual kdrama dance of "I don't like you" and "You don't like me," they get to it pretty quickly, at least from the viewer's perspective, keeping the right characters in the dark for just the right amount of time-- not so long it's frustrating, not so soon you're bored. 
You'll never root for a main couple harder than in this one. I only wish it'd been a bit longer because I just didn't want it to end. I'll follow this writer and director anywhere.
Was this review helpful to you?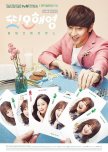 One of the best kdramas out there, hands down. It made me FEEL things from the very beginning, my heart just ached. This actress takes you on a journey, you absolutely feel like you're walking with her through everything.
The male lead complemented her well, quiet to her dramatic, which made his more emotive scenes all the more powerful.
The side characters all had me invested in their stories as well, fully fleshed out-- I laughed and I cried with her mother and father. It was awesome to see something different from kdrama parents (though the trend seems to be improving on this note). Lots of complicated relationships and plot twists you can't really predict, but at the center of it, this is a show with HEART.
Was this review helpful to you?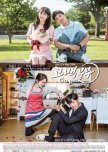 Where do I start? This drama defies genre-- it's funny, endearing, heartbreaking, and usually all in the same episode. This was a small, cozy masterpiece.
The entire cast was great-- the second couple and the side characters were people you actually wanted to watch and root for-- I especially found Lee Yi Kyung's Go Dok Jae endearing, believably innocent and lovable. And don't get me started on the male second lead-- I had second lead syndrome forJang Ki Yong the majority of this series (shout out to the writer and director for one of the swooniest scenes of all time-- high heels and steep slope), won over in the end by Son Ho Jun who was flawed and frustrating at times but not to the point of wanting to give up on him.
Now, to the real gems of this drama: Jang Na Ra and Kim Mi Kyung were pitch perfect in every scene. They really took the drama from a good to one of my all time favorites. Their mother/daughter relationship made me miss my mom and want to give her a call-- their scenes were good reminders for not taking your loved ones for granted, and again both of these characters were just so easily likable, it was always a treat when one or the two were on screen. Jang Na Ra does heartbreak like few others, when she cried, I cried-- maybe because I'm a mother myself and close to my own mother, but all of her feelings, I believed, none of that typically bad kdrama crying that can really take you out of the moment, just heartfelt heartbreak you felt in the center of your chest. I think her character of Ma Jin Joo will go down in history of one of the all time best female leads, and she's definitely my favorite so far.
The music didn't grab me off the bat; however, it was unobtrusive and not all that noticeable, and I found myself humming it throughout the week as the series went on.
This is definitely the kind of show you rewatch-- every heart skipping, tear-jerking moment.  
Was this review helpful to you?