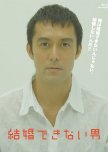 This is one of my all time favourite drama and I've watched it 4-5 times already. And every single time, it never got boring!
This drama is very refreshing, very well written and highly entertaining. The synopsis might not really attract you, but just watch it, you'll get drawn into the series in no time at all.
Hiroshi Abe is definitely at his BEST here! He plays Kuwano-san, an accomplished architect who is rather quirky and sarcastic and definitely not a people's person. And I gotta say... Abe did a BRILLIANT job portraying this character. His acting here is SUPERB, really. His character is a mix between Jack Nicholson in "As Good As It Gets" and Hugh Laurie of "House M.D."
It is very interesting to see how Abe's character tries to interact with other people in different kind of situations as portrayed throughout the series. I especially love the interaction between him and Ken-chan, the neighbour's dog. If you haven't seen it, I'm telling you, you'll fall in love with Ken-chan, because he is the cutest thing ever!
The actress that plays Hayasaka-san is also amazing. She's able to "balance" Abe's Kuwano and they succesfully created a perfect on-screen chemistry together.
This drama is totally a must see!
Was this review helpful to you?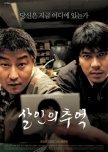 Brilliant crime thriller that keeps you guessing til the end. The fact that the story is based on a true story, moreover, the movie is scrupulously faithful to the real events, really gave me the chill.
Everything in this movie is working, and it's working very well. Just to name a few: The cinematography, the acting, and the plot development.
There are also a lot of poignant and captivating scenes that make the movie very compelling. It keeps offering questions instead of answers, that results in not merely a movie, but a truly engaging experience.
Was this review helpful to you?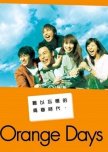 This drama is very very GOOD. Not just good, but very very GOOD. The theme is probably common, which is Love, but somehow this one gives a different kind of feeling. The theme seems to be much broader than only about the love between two people; it's also about friendship, life and dreams. Still sounds common the way I say it, doesn't it? Just watch it and you'll get what I mean.
The storyline is wonderful, the dialogues are amusing (in a witty way) and very very moving. Moreover, I also think the series is well paced; I didn't get the draggy feeling at all, I only wanted more! Not too mention, the acting is very good. The casts truly did a good job.
And finally, I can never get enough of Kai-kun. He is the sweetest male character I've ever encountered in a drama. You'd really be touched by all the things he'd said and done to/for Sae.
I have always wished for a second season ever since I finished watching it. I know it's impossible but hey, one can dream, right?
Anyway, I highly recommend those who haven't watched this one to watch it. It is definitely one of my favourite Japanese series ever.
Was this review helpful to you?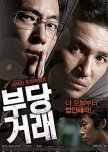 First of all, the Ryu Brothers have proven themselves to be awesome once again. Crying Fist, The Berlin File, and now this. Hats off to Ryu brothers! Though, needless to say, the rest of the casts did an awesome job too.
Anyway, this movie is like a mockery to the lack of law in South Korean (if not anywhere in the world) justice system. Ethics? What ethics? As the Korean saying goes: "Give it to the dogs". This movie portrays moral ambiguity to the degree which all the characters connive for their own benefit. It's all about the survival of the meanest and the lowest. Cops and criminals are just the same. They are like twins who are separated from birth, but still share the same genes.
This movie captures a familiar observation about bureaucracy and corruption and lending them a new poignancy. Fast paced and skillfully edited together within amazing visual narrative and non-stop high pitched dialogues, which makes this movie gripping and culpably entertaining.
Was this review helpful to you?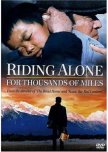 This is a movie that will stay with you long after the lights go up. Its story is heartfelt and stunning, addressing not simply the relationship between father and son but also deeper human interaction. It can be enjoyed on multiple levels.
Asides from that, true to his style, Yimou has once again succeeded in making a very visually beautiful movie. As usual, just like in his previous works House of the Flying Daggers, Hero, or Raise the Red Lanterns, the cinematography presented on this movie is also breathtaking and dazzling.
And then there's Takakura Ken, which one can consider as one of the "giants" in Japanese cinema. He brilliantly portrays Takata-san as a quiet and likeable man who's drowning in sorrow. But it is unfair to focus solely on his performance, because everyone else in the cast was amazing. I was especially captivated by the bright young actor who plays Yang Yang. His mischivieous, distrustful stubborn-smudged face, is ironically so loveable that you just wanna hug him and pinch his cheeks.
For me, this is by far, the best of Yimou's movie that I have watched, and it's a worthy addition to my list of favourite films.
Was this review helpful to you?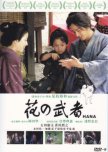 It was a nice and light movie about a gentle-hearted Samurai who has to take revenge for his father's death. However, as the moment of his vengeance draws near, he's starting to doubt whether revenge is really all that important.
The movie is filled with amusing characters and dialogues. The music score is light and cheerful. I highly recommend this movie for people who like Samurai drama like Twilight Samurai and Hidden Blade, though I have to say, this is much lighter than those two. Don't expect any action from this movie.
Was this review helpful to you?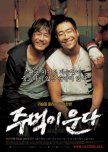 I gotta say this is one of the remarkable movies I've seen. It is basically the story of two losers;as you can read in the synopsis; hopeless former boxing champion and a pitiful delinquent. Both have undergone hardships in life and they come together in a boxing match, desperate to win, both with their own reasons.
The movie has all the elements and drills of a sports movie, but the difference is that it is not a typical black and white sports movie. Here, you don't really know who to root for, since both characters are equally desperate, dejected and both have miserable lives. The fact that you don't really know who to root for really plays with your emotions while watching them fighting each other.
The boxing scenes were rough and realistically coreographed, creating a great atmosphere of the movie. Acting was definitely top notch; Choi Min Sik is definitely THE BEST korean actor in my opinion. To sum it all up, it is a must watch for all movie lovers.
Was this review helpful to you?