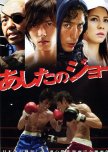 Its a very good and well made movie overall. Althought its far from perfect i believe any fan of sports will be able to enjoy it.
My main problem with it was that altough it was deep and serious there were many elements that stood out and damaged the atmoshphere. I think crazy freakish looking coach didnt fit the movie at all. He was supposed to be there for guidance but in the end did very little.
And when your main protagonist is extremely silent you need charismatic people around him to make the movie more engaging.
The fights themselves were also too focused on a single boxing move so they felt kinda silly at times. The overdone slow motion effects didnt help either. On top of that the whole thing was really silent and could have used some music.
Also i found the set up for the ending(not the ending itself) pretty underwhelming. I would have hoped for something more special.
I would have prefered if they had tried to make this movie super realistic dark and gritty set in modern times rather than the early 20th century but it is still enjoyable and worth a watch.
Was this review helpful to you?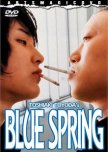 This is a very deep movie, not everyone will enjoy it. The pace is realtively slow and the atmosphere takes a huge role in the storytelling. It revolves around one of the main concerns of our society. Many people find dreams and have hopes for their lives, but there are those without anything. Just drifting along, nothing to work towards, nothing to do. How do these kids deal with the emptiness that their life is? Can they find something to hold on to? And when do they reach the point where living becomes too much effort?
Overall i feel like the movie is very artistic and accomplishes what it is set out to.
Was this review helpful to you?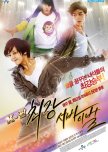 This is the first time i ever write a review without seeing the whole drama and hopefully the last. But by episode 12 i can say that there is nothing that can salvage this. The remaining 4 episodes have no chance of changing my opinion towards it.
**I have seen the other reviews people giving this a high score(10? really?) are not being objective what so ever. Even if all you want is eyecandy there are a lot better dramas out there.**
The drama starts out well i have to admit the first two episodes are quite well done(except for the weakish acting) but after that everything gets out of control.
The drama becomes very underwhelming. The person who wrote the script didnt really know what he was doing. The whole concept lacks direction and its all over the place. The story development is horribly paced and full of repeated scenes. On top of all this the VERY mediocre acting doesnt help either.
Not to mention the fact that for them to mistake the main character as a male they probably would have to be braindead.(I know this is a drama and dont have to be realistic but its impossible to overlook how obvious it is when you can see her chest stand out in multiple scenes and they still dont realize, its very badly executed)(Just check out Coffee Prince that should be the standard.)
The cast for the "junior" group is beyond awful. Their acting and even the characters itself are boring , and they dont stand apart at all. Plus they hardly have personalities themselves and all of them act like a 14 y o in the drama.
Where "You are beautful" and "Coffee Prince" are superb dramas and tell their stories like a pleasant warm summer breeze. This drama is like a car you lost control of on a winter road sliding towards the edge of a cliff.
Was this review helpful to you?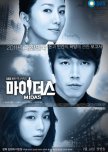 Midas
12 people found this review helpful
If you are interested in the business world and want to watch something with tension and brilliant storyline with occasional twists and well placed humour its a must watch.
Even if you arent interested in the business aspect the way it models human ambitions is outstanding. It greatly reminds of the anime Death Note and Code Geass so if you are into those definitely give it a try. It starts out kind slow so dont give up too fast.
Was this review helpful to you?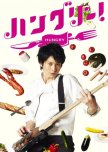 Hungry!
7 people found this review helpful
It starts out really good as it builds up the story step by step as the ex-rockers struggle with opening/running a restaurant and as they tackle their problems. Then by episode 5-6 it loses its direction completely it becomes very episodic and kinda random. Also i think they did a poor job at creating the conflict between the exclusive restaurant and this new startup one. And for a drama so heavily involved with food it wasnt at all informative. It was just throwing around fancy food without much explanation. Overall it was a great idea with poor execution and mediocre acting.
Was this review helpful to you?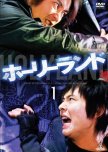 Holyland
5 people found this review helpful
This drama covers the first part of the Holyland japanese manga. I really enjoyed the manga and i must say the drama was fairly well done. The fighting scenes were very dynamic and well put together.
As the manga did the drama also tries to educate about very basic fighting moves and tends to keep the fights on the realistic side. It isnt about flashy moves. It follows the story of a kid who is trying to find himself in a world where all he has every recieved was pain.
The only weak part of the series was the occasional bad acting/overacting and few bad scenes. Also they kept the whole thing very short(13 episodes, around 24 minutes each) and i would have prefered if they had built the story up a bit better. They relied too much on the manga, and sometimes you just have to take a different approach to different kinds of mediums.
Overall i would say it was enjoyable.
Was this review helpful to you?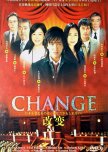 CHANGE
6 people found this review helpful
If with zero political experience you were to become the prime minister of your country what would you do? Would you go for the money or would you try to make a difference?
Altough it is a political drama ,the amount of actual poltics involved is quite low. Its not very hardcore. Its quite lighthearted occasionaly but takes itself seriously overall.
It starts out very well but unfortunately in the middle they decided to add a huge melodramatic block spanning 2 episodes which i found very boring. They put too much focus on the not romantic relationship of the main actor and the secretary which ruined the whole series for me. It just lacks content unfortunately, but overall it isnt a bad drama. So if you are interested in a human drama spiced with a little politics give it a shot.
Was this review helpful to you?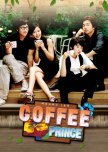 This drama has the best acting i have ever seen in a kdrama so far. And its a good example how outstanding acting can elevate a series into new heights.
Amongst all the "girl pretends to be a boy" dramas this is the most believeable one and the actress does an outstanding job. The story itself is very hilarious and fascinating till episode 12. At this point with other dramas i would get bored but this drama has such strong chemistry between the actors that it kept me watching even the back and forth romantic battle between the main leads which felt quite refreshing for some reason.
Yoon Eun Hye does a terrific job, give it a shot.
Was this review helpful to you?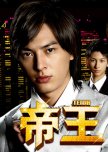 TEIOH
3 people found this review helpful
This isnt a very complicated series. Is that a problem? No. What it does it does fairly well. It shows the journey of young guy who found his passion and relentlessly pursued it towards success.
I find this purely an inspirational piece with just the right amount of episodes and episode length.
The only unfortunate thing about it is the occasional poor acting and a few badly made scenes.
The series is very much so straight to the point so if you are looking for something more emotionally engaging this is not for you. But if you are looking for something that shows you hope and might strenghten your resolve this is definitely a good pick.
Was this review helpful to you?