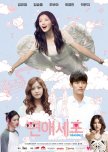 I liked the first season so I looked toward to the new season but I was very disappointed.
What I liked the most in this season was Kim Yoo jung she is really cute and fierce in this season.
The actors were okay however the characters in the drama are very 1 dimensional and there is no real twist to them at all.
the story didn't bring anything new and was very cliche. The story didn't have any big twist either just went in a straight line from beginning to the end.
Despite being a 12 episode drama in which every episode are like 10 minutes long I felt like skipping through the drama to just finish the drama and be over with it.
I would not recommend this drama to be very honest.
Was this review helpful to you?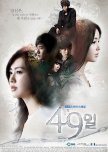 49 Days
4 people found this review helpful
I've never enjoyed a drama as much as I enjoyed 49 Days. Its a drama that with comedy and fantasy tackles life, death and love in a very creative and modern way. The drama is lika a modern fairy tale but not in a Disney kind of way. Despite being a melodrama the comedy is great mostly preformed by Jung Il Woo.
49 Days is a very philosophical drama that made me think of the way I live my own life and how other may think of me. It made me think of how I show the people around me that I care and love them. I've learned that its important to show that you care if you do because you never know when its to late.
I recommend this drama to those that like thinking while watching a drama since this drama isn't lighthearted.
If you want to watch a tearjerker then this is the drama to watch.
I wouldn't recommend to watch this drama for the comedy even if there was a lot of funny moments since its not the main focus and can deceive you.
Was this review helpful to you?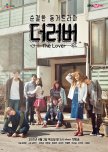 The Lover is a controversial drama about living together despite not being married. In South Korea its very looked down upon and often seen as dirty. This drama exaggerate the stereotypes of couples living together in a funny sexual way but also try to show other sides of the couples story on a more serious note.
As many knows they also try to tackle gay relationships from theirs and those around them point of view.
Since the drama is only 12 episodes and try to handle so many issues it will mostly just be fast deep in a few issues and then a new one will begin. no couple is a like. And for a K-Drama I think the characters personality was very thought through since there was no sudden changes or writers changing the personalty depending on the situation, which I'm used to in Korean dramas.
I loved the acting everyone seemed so natural in their role, especially the older couple.
Sure the exaggeration could be a bit much at times, I still love this drama and would like to rewatch it with a glass of Soju.
Hope the review was some what helpful and that you'll start watching The Lover.
Was this review helpful to you?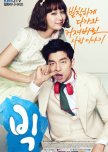 Big
3 people found this review helpful
The drama is about a 18 year old guy gets stuck in an 30 years old body. The story sound interesting and this drama was made by Hong Sisters which have created many great dramas. Big is not one of their best creation.
The comedy was great but I wished we had gotten to know Youngjae and Kang Kyung Joon a bit more before the body change It had made it easier to relate to the drama and the characters. but since almost everything happening in the first episode there was no time for that. which resulted in the later half of the drama feel slow and confusing. It made me think that they didn't really plan the drama well enough. after the 12th episode there wasn't a lot more to ad onto the drama plot wise so they dragged the melodrama out until the last 20 minutes of the final episode.
I do honestly like the characters and the acting was great but the story was handled badly and a complected plot met an easy ending.
I would watch the first two episodes again but not further.
If you want to see a drama without getting the feeling of disappointment I do not recommend this drama, watch on your own risk.
Was this review helpful to you?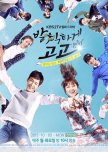 I loved this it has a similar feeling as School 2013 just that this drama doesn't follow a class but two school clubs that was forced into one cheer club. the story is well thought out and handle a lot of struggles from family, friends, grades and love.
Some scenes needs trigger warning since the drama is also trying to show light to suicide and self harm. Despite this the overall atmosphere in the drama is bright and there is also a lot of comedy.
I loved the cast they executed the drama well my favorite is Jisoo his character really tugged at my heart strings.
I have already re watched this drama more then two times from start to finish and I'm not sick of it yet.
I have one compliant over this drama and that is the cheesy lines in the drama that kind of destroyed the feeling in a few scenes.
Was this review helpful to you?