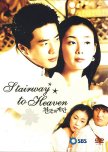 THE ultimate emotional "trial-by-fire" drama of all time(also my 1st melodrama). Watching STH you find yourself being enchanted/heartbroken by the young Park Shin Hye and Baek Sung Hyun, you find yourself screaming and wanting to b*tch-slap Kim Tahee and the evil step-mom and you find your tears flowing at Kwon Sang Woo's soul piercing, heart-shattering sobs. The result being your fully vested in this hauntingly unforgettable drama. Added bonus is the provoking/beautiful/memorable OST.
7 years ago STH was my first journey into dramaland and even now when I hear "Bogoshipda" their's a quick bittersweet tinge of feeling. A must watch....just make sure to select lighter fare after STH.
Was this review helpful to you?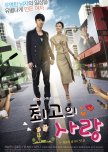 Magnetism Thy Name Is Cha Seung Won...
My favorite rom/com and I've seen numerous ones in the past few years, often being disappointed (yes ...even by the HONG sisters). Cha Seung Won and Gong Hyo Jin have great comedic/dramatic timing/talent which allows CSW to mesmerize with an eccentrically brilliant, yet vulnerable performance. Supporting cast are believably entertaining and the writing hilariously witty. If you enjoyed "City Hall"... "Your Beautiful"... "My Girl", you shouldn't be disappointed with "The Greatest Love"..
Was this review helpful to you?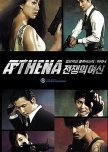 CSW does dark so well....
I gave "Athena" 8.5 stars due to the glorious cinematography (the N. Italy mountain region was awe-inspiring/a magnificent location) and because once again Cha Seung-Won's performance is mesmerizing. He's an outstanding physical Bad*ss and his voice... dark seduction. The action was good (not of John Woo's caliber of course, but acceptable) The so-called love story/no chemistry between Soo Ae and JWS, wasn't remotely believable and annoyingly boring. Like I wrote earlier, I watched it for CSW and rarely am I disappointed in his performances.
Was this review helpful to you?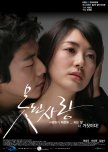 Bad Love
18 people found this review helpful
KSW and KSS......unapologetically MALE!!!
I enjoyed the more mature/realistic intense storyline for a change. My last couple of dramas were of the 5Star comedic light weight variety ...,"Soulmate".....The Woman Who Still Wants To Get Married"..., Sungkyunkwan Scandal , so it was past time for a more serious drama. KSW and KSS did not disappoint and were the reason for the 9.5 rating, otherwise a 8.5. If you liked "All In"...,"A Time To Kill"...."A Man's Story" ...just something different, you'll probably like this..
Was this review helpful to you?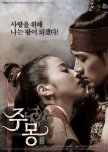 Jumong
12 people found this review helpful
JUMONGAHOLIC...
To say I was apprehensive about watching such a time consuming drama is an understatement, but strong emotional performances, masterful martial arts and an enthralling soundtrack...... help make this a wonderfully entertaining saga. Jumong reminds me a lot of King Arthur. King Arthur had his wizard Merlin and Jumong had Yeomiul. King Arthur had his Round Table knights and Jumong had his brotherhood, etc...
Also recommend "Kingdom of The Winds", which is the story of Jumong's grandson and also stars Song Ill Gook.
Was this review helpful to you?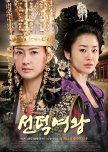 The Great Queen Seon Duk is a Tour De Force!!!
"Mishil. Were it not for you, I might have not made anything out of myself. I salute Mishil and her Legacy."--Queen Seon Duk (1st queen of Silla).... and I salute Ko Hyun Jung"s mesmerizing and unforgettable portrayal of the brilliant, yet evil Mishil.
The glorious cinematography, subterfuge/suspenseful storyline and astute casting combined to present an intriguingly rich historical. All the characters were very well developed, especially the devastatingly formidable Mishil (she dominates the screen) and the powerfully irrepressible Bi Dam. Personal favorites: Munno, Alcheon, Jilsuk, Wolya, and Chunmung. So if you're entertained by court intrigue, romance, turmoil, power struggles etc., you'll enjoy the time spent w/ QSD.
Was this review helpful to you?