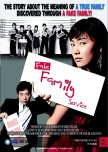 This drama is very enjoyable and funny.
All the characters in this drama is beautifully written and the actors are perfectly casted.
All characters have their own charm, and you will end up liking everyone of them and their stories. Even the kids character are funny to watch.
Kim Myung Min is funny in this drama and way different from his usual cool and arrogant character in White tower, king of drama, beethoven virus. He was able to show his funny side especially in his love story.
For the music, nothing much because there is not much song or music that are very addicted to be listened, but the drama itself is just funny enough.
This drama is recommended to those who like watching enjoyable drama about family and those who want to see Kim Myung Min in a funny character.
Those who want to watch sad love story or very serious drama should avoid this.!
Was this review helpful to you?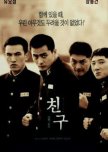 Friend
7 people found this review helpful
A very brilliant movie.
The storyline is perfectly done, it really build up our emotion to see the friendship of those 4 friends. The story is not lacking nor exaggerated. It also have unpredictable storyline which you cannot expect it.
The story have combination of action, friendship and a bit of suspense.
The acting also are superb. Jang Dong Gun played his roles well in this movie, one of his best performance.
Oh Young Su as a gangster & loyal friend also makes me cry for him.
What I like from this movie??
-the flow of the story
-the two main characters,(Jong Suk & Dong Su)
-the climax which brilliantly done.
Was this review helpful to you?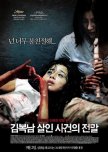 This is a very good suspense thriller movie. Before I watch this, I don't expect anything from this movie because this is an independent film!!! Right, this is independent film which means it have limited budget and limited promotion and limited screenings.
At first early minutes, the movie itself is slow and I don't really understand what direction it is going to be. However, it got slowly crawling into my mind and become more and more interesting and suspense. Actyally, the first half of the movie is quite slow but really really important to the 2nd half of the movie, otherwise, you will not understand and feeling anything later.
The 2nd half of thie movie is really intense and suspense, it makes me shocked because never expect it will be that interesting.
I will recommened this movie for those who like suspense thriller, with gore and bloody scenes.
Was this review helpful to you?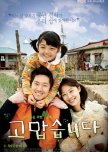 'Thank you' is one of romance/sad type of drama that manage to gain my attention. The drama is full of heartwarming story. I love how the main character(Jang Hyuk) changed from a cold-blooded person into a warm heart person throughout the drama.
The drama also filmed in an island, which is breathtaking to see a wonderful scenery, instead of the hectic Seoul in most drama. The drama also filmed in a real house, they didn't filmed it in studio, like other drama did. So, it feel more natural and real.
Before this drama, i never like Gong Hyo Jin as an actress. However, this drama changed it, she managed to prove to me that she is a good actress.
The music also fit into the story. I like the main song titled 'Thank You'. It really describes the emotion of the drama.
I recommend this drama if you are a fan of Jang Hyuk or Gong Hyo Jin.
Also if you are a fan of heartwarming drama, this drama will definitely touched your heart.
What I like from this drama?
-the development of main character, jang Hyuk from a cold-blooded person to a warm hearted person.
-the scenery
-the story of the HIV kid
-the OST
-the love story of the two main characters
Was this review helpful to you?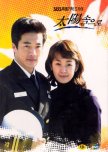 This drama is one of the earliest korean drama that I watched back in 2005. So, it have nice memories with with me. This drama belong to the old era of korean drama, so the production quality is not as good as now. Some people will have a hard time to digest this old school feeling if you watch it now.
However, this drama is somewhat romantic comedy type. The storyline is simple about a navy (kwon sang woo) which in love with a doctor (myung se bin). He try to do many things to get the love of that doctor who have closed her heart after the death of her fiance. Then, there are so many challenges, twists and turns that awaits them.
The best thing about this drama is the comedy is very funny. I really enjoy all the funny moment by kwon sang woo, his sister, and that guy who in love with his sister.
The emotional scenes also nicely done with a bit of help from soundtrack songs. The lead actress is really good with emotional and sad scene. Kwon sang woo also have done a nice job in emotional scenes eventhough this is his first role as lead actor. This series got quite a good ratings in korea, around 30-35%.
Because of his good acting in this series, he got casted in popular melodrama, stairway to heaven after that, and the series later shoot him into stardom.
The Ost is good with some sad songs, some happy music and inspiring songs whenever lead actor in his duty as navy.
As overall, I will say that this series is very nice old school romantic-comedy.
Fans of kwon sang woo should watch this because this is his first lead role in drama.
People who like romantic comedy and did not care whether it is old or not, should watch this.
I remind you, this is a 2003 production, so, don't expect something extravagant like korean drama nowadays.
This is MV made by me. not perfect. just trying to do it because there is none.
http://www.youtube.com/watch?v=fkl7XardPy0
Was this review helpful to you?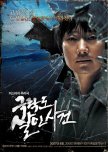 This movie have a promising thriller storyline because it is about one group of inhabitants in 'Paradise Island' who are disappeared. Then, the strory unfolds in the island about what happened actually in the island.
The storyline is quite predictable ( at least for me), because the direction of the director was going is not strong enough to divert viewers to another angle, instead, viewers can easily guess the killers.
The theme thriller also misplaced, because the movie itself have much comedy, you just can't feel the intense thriller build up.
The climax and revelation of what is happening also lacks surprise element, thus, not very satisfying for avid thriller and mystery fans like me.
The acting is awesome, park hae il is great and also all supporting cast done their job perfectly.
As overall, this movie is recommended to watch if you are fan of park hae il or like to watch murder thriller. Just enjoy the movie.
Was this review helpful to you?