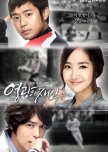 This review may contain spoilers
--Note: this review contains minor spoilers--
If I had to describe Man of Honor in one word it would be disappointing, because disappoint it will. The story was supposed to be about a nurse and a baseball player who find love in their journey. This was EXTREMELY misleading. Yun Jae In (Park Min Young) was a nurse in training, and Kim Young Kwang (Chun Jung Myung) was a washed up baseball player with one successful game in his career, for about two episodes (and one more after being absent for 20 episodes). The remainder of the series mainly deals with faux-cest and revenge. The story was very makjang driven and unstable. It seemed like the writer didn't really know where he was going with the story, which made it feel unfinished towards the end.
Despite these flaws, Man of Honor was fairly enjoyable until midway through, after about episode 12, the story went on an unsalvageable downward spiral.
While the main problem lies within the writing, the acting was also poor. There was a lot of overacting, and Park Min Young looked as though she had a mental illness when she smiled widely for minutes on end.
Overall, this is not a drama that I would recommend, and it is longer than the average of 16 episodes (this one totals 24). There are many good to outstanding dramas out there that can be substituted for this much inferior one.
Was this review helpful to you?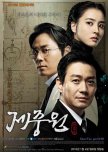 This review may contain spoilers
**Note: this review contains minor spoilers. **
There are dramas that you watch and shortly forget about. There are dramas that you occasionally recall, but are not too memorable. Then, there are dramas that remain with you for a long time and immediately come to mind when asked about good dramas in general. Jejoongwon undoubtedly belongs to the last group. It has a "complete package" that is sure to please its viewers.
Jejoongwon tells the true story of the first western medical hospital in Joseon era Korea. There are three central stories to Jejoongwon: the so called "rags-to-riches" story, the rivalry between two very competent people story, and the love story. All of these sub-stories are told in a very different manner than most k-dramas, and provide something for everyone to enjoy.
The "rags-to-riches" part presents a man, Hwang Jung, belonging to the lowest class in the Korean caste system, the butchers (who were considered so low in status, they weren't even allowed to have family names and were referred to by nicknames given to each other), who defies all obstacles (and there are many!) to become one of the first physicians of Korea.
The rivalry is between Hwang Jung and Beak Do Yang, the son of a nobleman with a keen interest in western medicine. The two have a natural affinity to medicine and are both outstanding at what they do, but one will always be better. The progression is unlike what many would expect, and doesn't overpower the larger story at hand.
The main romance is between Hwang Jung and Yu Seok Ran, the daughter of an interpreter. Their romance is very gentle and gradual, but very fervent and touching nonetheless. Yu Seok Ran is a very unique k-drama heroine. She is ahead of her time, intelligent, kind, and self-assured. She also has a wonderful relationship with her father that is very moving and hard to come by.
At its core, Jejoongwon depicts the lives of three very different people who all see a similar future for Korea. They recognize that times are changing, and aid in the modernization of Korea through medicine.
The story is extremely well written. Taking historical events and rewriting them into a drama must be a difficult task, but it was executed very well. The characters were well developed and scene transitions were especially done well.
The acting was exceptional also. The casting of roles was very fitting for the characters. The role of Hwang Jung was played to perfection by Park Yong Woo. Hwang Jung is a man that has had to be invisible when facing member of the other classes for all of his life. He was not allowed to look at them directly, and needed to stick to the butcher's neighborhood as much as possible or else be beaten and spit on. This causes confusion for someone who was instilled with these ideas since childhood and now has to live among people of the upper classes. Everything from Park Yong Woo's facial expressions to body language expressed exactly what Hwang Jung was feeling throughout the story, a feature that is hard to find in many actors. Han Hye Jin has a great screen presence and brought Yu Seok Ran to life beautifully. Yun Jung Hoon also did a good job as Beak Do Yang, though not great.
Jejoongwon has one of the best OST's I've heard in a while. The music fit the story well and increased emotional reactions to the scenes at hand.
The cinematography was not outstanding, but there were a few shots that were admirably filmed. I do wish there were more of those shots, but I was satisfied with everything else being done well.
In short, this was a very well produced drama that has sadly been overlooked, but deserves its recognition. A great story, excellent acting, plus a good OST to intensify the viewing experience, I recommend to this to everyone who has not had the chance to watch it.
**I have tried to make this review as objective as possible, but it is very hard to do with something that has moved me this much.**
Was this review helpful to you?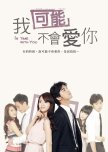 This review may contain spoilers
-Note: contains minor spoilers, read at your own discretion.-
I was a little disappointed with this drama mainly because it started out very promising. The beginning episodes were perfect in every aspect possible, but unfortunately, the story just dragged on. We had the same premise for 12 episodes: boy and girl have been best friends for years, boy is secretly in love with girl, girl is in a relationship with someone else... nothing more. While I was ok with this premise, I did not expect it to be the ONLY aspect of the entire story, which is how it turned out to be. But this is my biggest complaint about this drama (granted it is a very large issue).
The three things I look for in a drama are story, acting and directing. I have discussed my issues with the story, but there are also praises to be given. There were many deep messages and metaphors hidden in this drama were very well though out. I was enjoying these but they started to become scarce as the story progressed.
The acting was exceptional. Ariel Lin never disappoints, and while I have never seen any other work Berlin Chen has done, he was very well suited for the part of Li Da Ren. While Ariel and Berlin had great chemistry when they were just friends, that chemistry didn't extend to when they were a couple. It may have been due to their being friends for nearly 13 episodes, but I just couldn't see them in a romantic relationship.
Now for the directing... The directing in this drama was beyond brilliant for the first 5 or so episodes, and again, it began to get a little lazy, though never bad. I loved the whole clocks appearing everywhere for a woman who is obsessed with time and aging. The dream sequences were also filmed nicely, but my favorite part of the directing was the phone calls. I absolutely adored how the director portrayed Da Ren and You Qing's close relationship by having them appear to be so near each other, when they were actually cities, or even countries, apart.
My final evaluation of In Time With You is that it is a very enjoyable drama. While not perfect, I do not regret watching it nor do I think anyone will. If I were to review this drama based on the first half of the series, this would be a very different review, but due to the laziness of the second half, these were my overall thoughts.
Was this review helpful to you?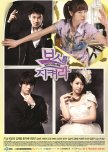 Many people may disagree with my review, but Protect The Boss has only one thing going for it: the funny. That is all that I got from this drama, laughs, which is not enough to make a drama good.
It's sad because it started out very good and had so much potential with its breaking every cliche that is repeatedly used in drama after drama, which was refreshing. But unfortunately, somewhere along the way, it lost its charm.
In the beginning, I found myself looking forward to new episodes and would watch right after the subs were out, but towards the end I had trouble finishing the drama and had an internal debate over whether or not to drop it. I decided to give it a chance to redeem itself, but it didn't improve. I think the extension it received was not necessary, it actually hurt it (even though the extension was more for giving A Tree With Deep Roots more time to film).
The story could have been told in 10 episodes instead of 18. The only worthy aspect of this drama was the comedy, and the most enjoyable character was Na Yoon. The acting wasn't great, but had the story been better, it could've been overcome.
Anyway, this was my take on the drama, and I know others loved it, but for me it was a drama that was missing DRAMA.
Was this review helpful to you?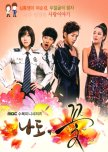 I actually give this drama a 7.5/10, but it's not quite 8 material so a 7 it is. I finished watching this series a few weeks ago, so it has had time to settle in.
The story was wonderful and I was loving every aspect of it until about halfway through. It caught my attention immediately with a refreshing premise of a man and woman who both have emotion problems that serve as both a foundation and conflict for their romance. The drama delved into the psychological disturbances of its characters and had a promising tale to tell. Unfortunately, it abandoned these essential issues, instead taking a familiar approach of having a jealous second lead provide unnecessary tension that lasted for too many episodes. All of my disappointment with this drama lies within this choice the writer made. As not to spoil anything, I will just say the direction it took felt very unnatural.
Altogether, though, the story was enjoyable. The acting was very good, though not extraordinary. The actors delivered their lines in a believable manner. This was my introduction to both leads, so I didn't have any expectations from either, and was pleased with their performance. Overall, this drama was good, though it had potential to be great, and I would recommend it to anyone who's not sure of it.
Was this review helpful to you?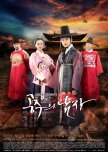 Oh TPM, where do I start? (I can go on forever, but will limit myself).
This was the second sageuk drama I've watched, and I'm very unfamiliar with Korean history, so I wasn't sure if I should take it up or not, but I couldn't resist after reading the synopsis. Let's just say that it was a VERY good choice.
TPM is the best drama I have seen this year (a year that has seen many good dramas), and probably of all time. It does not lack in anything. The acting was amazingly good. The story was exceptional, and had me hooked from early in the drama. Each character was so very well written and developed as well as believable that, unlike many other dramas, I never had the urge to skip over any part of any episode, even all the political filled scenes. The OST was also very good and fitting of the story. Watching this drama has been a wonderful journey and I'm very saddened now that it's over.
In short, if you are looking for a drama that is extremely well made all around; will make you smile at times, cry at others (maybe more of the latter than the former), and actually feel for the OTP throughout the entire series, then TPM is a drama you can't miss!
Was this review helpful to you?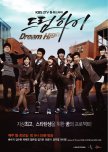 I was very hesitant to take up Dream High and have been avoiding it since it first aired (largely due to the disappointment of music themed dramas I watched previously - You're Beautiful and Heartstrings). However, it seemed that everywhere I went I was plagued with images from this show, be it a blog or a collaboration mv on Youtube (the deciding factor), and so I decided to give it a chance. I began watching it with very low expectations and that may be why I enjoyed it far more than expected.
The beginning of the story was a little unbelievable, with Go Hye Mi's father's business failing and him fleeing the country to escape a debt collector and leaving his teenaged daughter and her younger sister to fend for themselves. The sisters later find refuge in the house of their mother's "seducer," a man they hate for breaking their family apart, and who happens to be a teacher at Kirin Art High School. Go Hye Mi is an opera singer who got accepted at Julliard but is forced to give her dream to enter Kirin, in order to become a wealthy pop singer and repay her father's debt and, thankfully, this is where the story becomes more or less normal.
The story was very interesting and takes you into the world of the music industry that is very different from that of previous dramas such as You're Beautiful. The romance was also very light which was a nice break as the story was focused on the talent.
The acting was surprisingly good, especially when taking the fact that many of these actors are very young and made their acting debut in this drama into consideration.
The music was also very good and these actors/singers are very talented. The dancing was a nice plus and the choreography was very impressive.
Overall, the drama was very enjoyable and I'm glad I gave it a go; it was nice to watch a light and entertaining drama.
Was this review helpful to you?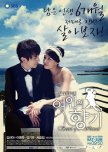 Scent of a Woman was a very enjoyable drama and, as the plot summary may have given away, a major tearjerker. If you don't like to cry in dramas, then SaoW is not for you, but if you don't mind it, then it's ability to make its viewers cry is noteworthy. The acting was very good, and Kim Sun Ah can seriously cry at the drop of a hat. Overall I felt the story was missing just a little something towards the end and there were episodes that needed more plot development, but not enough to detract from its overall awesomeness. The OST was enjoyable, but not great. Overall, SaoW is very interesting, and while the plot is traditional, it is a drama that I would highly recommend.
Was this review helpful to you?