Aishiteru (2009) is story of a tragedy: A 10 year-old boy kills brutally a younger kid, aged 7. Everything is falling apart. However, taking responsibility in its right sense and showing empathy toward other people involved help both families to move forward. The drama is about this.
Specifically, the sympathy of the victim's mother toward the perpetrator's mother is out of this world, reminding 'Yui' in Haha ni Naru (2017). This doesn't mean that in the end, there is total forgiveness and peace between the two families. It's not supposed to be like that. But the sympathy helps everyone understand their own role, as well as others', rather than only blaming 'enemies'. Now, instead of living in the dark, they know why the tragedy happened: There is some prospect for getting over it and having a brighter (less dark) future.
I don't know what percentage of Japanese people can act like this in the horrible situation, but it seems to be a meaningful difference between the Japanese society and many other countries. I like to think in this way.
Was this review helpful to you?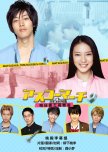 This review may contain spoilers
'Asuko March!' is the story of Nao: Because of a silly mistake, she has to enrol in an almost all-boy technical school. First, she is unhappy with both her classmates and technical training she gets there. However, she gradually changes.
Overall, it's a light, and heartwarming drama. To me, the best thing is its main theme: Problems a girl might experience in such an unfamiliar territory. And surely, it's nice to see Nao overcome them one by one with the support of her male classmates. But I have a 'problem' kind of related to character development:
As far as school and friends is concerned, we witness Nao's process of maturation, such that her final choices are massively different from the initial ones (kind of revolution!). However, regarding her romantic life, she shows no important change. In the beginning, she immediately chooses a guy for all the superficial reasons, and then, while, during her time in the school, many things happen that suggest that she should go for another guy, she sticks to her first choice to the very end. And it's not clear why and for what reason. In reality, this kind of things (bad and unreasonable decisions) can happen, but the least the drama could've done was to make it clear why Nao chooses that guy. Regarding her other decisions (turning down the offer by the other school and making friends with the her classmate) the drama does a good job in showing Nao's motivations and reasons, but about her romantic decision, the drama falls short. And in any case, Nao's romantic decision is disappointing: We want to see Nao learn and choose all good things.
Was this review helpful to you?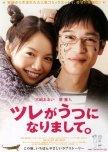 This review may contain spoilers
Beautiful movies! I'd like to say two things:
1. It's about a couple: The husband, Mikio, got major depression and his wife, Haruka, tries her best to help him. It's not unusual, I can see that everywhere in the world, especially in countries that family plays a big part, this might happen. However, what I find interesting is that here, we have a beautiful combination of emotional investment and scientific approach in Mikio. At least I can say that the second element is more or less lacking in my country: people would show lots of emotions in such situation, but it's not backed with some scientific knowledge. In fact, many times, bare emotions produce more harm than benefit. I think Japan is one of the best in combining heavy emotions and exact science. The conclusion is that be ready to learn one thing or two about depression while you watch a romance. It doesn't happen everyday!
2. We all know how much the Japanese emphasize hard work. In any occasion, whether it's called for or not, you can see them saying Ganbarre! Otsukaresamadeshita! ... I like this, however, this movie gave me an interesting insight. Unlike her husband, Haruko is not that hard-working, but she has a good reason for that. She thinks putting too much pressure on yourself can be problematic. This makes her husband mad, but Haruko knows better! And in fact, it's her husband's approach that causes problems: He feels so much responsibility at work that at some point he has no energy to keep going. Like many hard-working Japanese people, he got depression and the rest of the story. Working hard can be counter-productive.
So, it was interesting to me to hear for the first time in a Japanese film this: "Do not work hard"! "I don't work hard!" and things like that. This should sound weird to Japanese ears!
All in all, I'd recommend this beautiful movie with two memorable moments: When Haruko finds Mikio kind of trying to commit suicide in the bathroom and when in church and before their friends, they talk about life with depression: Mikio's speech is amazing.
Was this review helpful to you?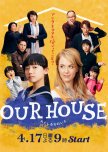 This review may contain spoilers
I watched the series, "Our House (2016)" mainly for Mana Ashida; to see how the 12-year-old Mana-chan plays.
And I got shocked by how cold and un-Japanese the series is. After all, it's about a Japanese family, a unit supposedly with strong bonds.
Basically, the family replace each other more easily than one might change clothes. Only six months after the death of the mother, the father re-marries; in the meantime, the kids' big worry is to decide who can be their new mother. And then when they make a wrong choice, they are quick to go back to the alternative option. And despite all this, the series insists on convincing us that they love each other, WTF!
IMO, Mana does an excellent job to save the series, but the story is too ridiculous to be saved even by the greatest acting. Instead it's Mana's reputation that is damaged.
I hope in the future, Mana will play somewhere she deserves, so can show her amazing skills once more.
Was this review helpful to you?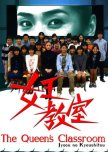 This review may contain spoilers
I love this drama for many reasons, one of them is this cute little girl, Kazumi!
However, if the story is taken seriously, it conveys a wrong, in fact, dangerous message. The teacher basically becomes a big bully to teach kids how to deal with bullies. She does all terrible things to her students, making an atmosphere in her class that encourages bullying. And when a student is bullied by her classmates, she does nothing with the excuse that if she does anything, it just makes the situation worse. Bullies are free to do whatever they want and all the pressure and blame is on bullied kids to do something.
So, the whole idea is to make the situation for these 12-year-old kids so horrible that makes them do something about it. Maybe this was the traditional teaching method in the far past, but now, it's more for psychopaths. I hope no one takes this aspect of the drama seriously.
To be fair, as said, there are many good things about the drama. Especially, I really enjoyed the sisterhood between Kazumi and her older sister. I really wish I'd had such a sister!
To summarize, it's highly recommended to watch, but not as a serious stuff on teaching methods!
Was this review helpful to you?