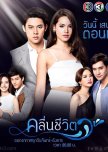 My first Thai drama and it was FANTASTIC! Personally, I think the acting really made the difference for me. The chemistry between the leading couple (Mark Prin and Yaya) was off the charts! Yaya was great at the emotional scenes, not just the crying but the ability to really project the emotions. It was captivating. As for Mark Prin, he is great at the subtle facial expressions. The attention is in the details and he nailed the subtle emotions each time. As a viewer you definitely get more invested in the characters and the story if the actors are able to elevate the story and the depth of the characters. They both did it for me. The story itself could be deemed somewhat cliched but what made it was the nuanced attention by the actors and the director. The conflicts, the emotional complications, the internal struggles all seemed very realistic and understandable. Each episode wasn't drawn out without reason, each had a purpose for adding to the layers of emotional complexity and the turmoil the characters were feeling. I LOVED it. I usually watch K-Dramas and Taiwanese or Chinese dramas but I have to say, this drama really impressed me and blew my perception of Thai dramas out of the water. I will be watching a lot more Thai dramas and now, I'm a huge Yaya and Mark Prin fan! Oh yes, a shout out to P'Suki - Jee's gay manager in the drama. He is arguably the best gay side kick I've seen in any drama! AWESOME!!!
Was this review helpful to you?
Pope Rak
7 people found this review helpful
I was surprised by how much I enjoyed this! I really liked it! The story was actually quite compelling and well-reasoned. Where other dramas on similar topic (ghost love stories) faltered with logic (if one can have logic with ghost stories) this one did a pretty good job of maintaining believability. I wasn't sure if I'd like the female actress at the beginning but she really warmed up towards the end - I guess that speaks to her acting. But mostly, I have to be honest and say I watched it for Mark Prin and he was great! This guy is great at subtle facial expressions that convey a lot of depth! I had just come off Kluen Cheewit and Punya Cho Kon Krau and thought he was strong in both lakorns but he did another fantastic job in this one. In all three dramas I never felt that his character was Mark Prin nor did I think his character was Khun Sathit or Khun Tham. His ability to portray different characters so well really speaks to his acting range. I look forward to seeing him in many other lakorns. One nit pick though... why are all the police officers such bad shots?? They couldn't shoot worth a damn. Otherwise, totally rewatching bits of this one. Yeeo and Naamrin were super adorable together!
Was this review helpful to you?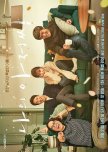 My Mister
20 people found this review helpful
From the director of "Signal" and "Misaeng." That should've clued me in. One of the best dramas so far. So well-written and carefully directed with attention to detail. IU just nails it as Lee Ji Ahn, and Lee Sun Kyun is great as "Mister." No worries folks, this is not a "love" story in the traditional sense in case you are concerned about the age gap between the characters - it's NOT what you think, at all. There is love but not in the common sense you may find in other dramas. This is the type you see in Signal or Misaeng. It's a mutual love and respect for yourself, your family and for other human beings. It's a story about everyone who feel a weary and tired of life (one of my fave quotes from the drama: "you feel like you've worked hard and struggled all your life, but you look back and you see that you have accomplished nothing, and you don't even have happiness"). And it's like a pat on your back to say, it's ok. You're good. It doesn't energize you like Red Bull - filling you up just for the night. But it's a gentler green tea kind that let's you think about life, about yourself, about life's realities and how to talk about that. It's overall a human drama. And I just love that about this drama.
The characters are written very subtle. No giant dramatic moments here (as the main character says in one of the episodes, "people don't go around slapping people. that only happens in dramas. in real life, it's the kind of thing that happens maybe once in a life time") but just every day life written in a quiet but profound way. There are also great laugh-out-loud moments here too. How the director just changes an otherwise heavy scene by adding a bit of comedy or wit to dissipate the heaviness. It's so superbly executed that I don't know what else to say about it except everyone should go see it. Just when my faith in K-dramas have started to dissipate, here comes this drama to charge me up. Like green tea.
Was this review helpful to you?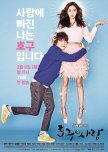 What a great drama! This drama was so poorly marketed! I never watched it because of the way it was marketed as some foolish boy who's a pushover to a mean girl. Talk about false advertising. I just recently watched it and IT IS AMAZING! What great storytelling and what FANTASTIC ACTING by Choi Woo Shik. I've never really paid attention to this actor (only noting that he plays support roles in a lot of movies and dramas) but man, is he good! I don't think I have words enough to describe this drama - JUST GO WATCH IT. I PROMISE YOU IT WILL PROBABLY BE ONE OF THE BEST DRAMAS YOU HAVE EVER WATCHED. The story is not really about a love between a boy or girl, it's more than that. It's about the sacrifices that everyone makes (and thereby becomes a "ho-gu" aka "a fool") in the process. The story deals with some solid issues that affect our society today and deals with them so deftly, with detail and sensitivity that you come away feeling positive. The characters are extremely well developed and there is cuteness abundance, especially from the main character Ho Goo. So, definitely check it out!
Was this review helpful to you?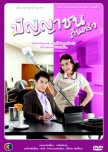 What an adorable series. I really enjoy watching Mark Prin act. I watched him Kluen Cheewit and loved it and that led me to his other dramas. I didn't think I could imagine him with someone other than Yaya (although I know he gets paired with his real life gf Kimberly quite often) but they really managed to pull off the acting. The story itself is a bit thin and in some parts you wonder about the character's motivation (or lack there of) but the series itself seems to recognize these faults and makes fun at times, which I appreciate. What really makes it is that the scenes between Mark Prin and Kimmy are truly funny and just super adorable. It does make you laugh out loud and ball up your fingers from the sweetness/cuteness. It's a fun drama to watch. Definitely worth a try. I did think they were dragging things out a bit towards the last two episodes but all the Khun Tam and Cha'em scenes leading up to it are pretty awesome.
Was this review helpful to you?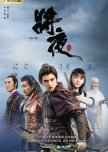 One of the best dramas I've seen in a long time. Amazing film quality cinematography, breathtaking on-location shoots for beautiful scenes of China, stellar cast (how'd they get Adam Chen and Leon Lai??) , and a highly developed world with complex characters and a story that unfolds in a coherent, logical, intriguing way. This isn't your average fluffy, nonsensical cheesy romance. So if that's what you want, then don't watch it. However, if you love a great story with focus and purpose that's driven by strong characters then this is it. Epic is really the best word to describe this drama.
The camerawork is outstanding. You may not notice or care but most dramas are not shot like this. This is theater-quality filming with all on-location and natural weather settings. You can see the snow falling and melting into the actor's hairs. The wide angle aerial shots make those vast desert landscapes and green mountains seem to burst out of the screen. Just for the visuals alone this drama is worth multiple rewatches.
The story is this grand world that's on par with something like Game of Thrones. Deeply detailed with multiple kingdoms and all coherent and well-established. You can tell this drama is based on a well-written novel. The key driving force are the characters of course. Arthur Chen does an amazing job as Ning Que. He is charismatic and fun to watch on-screen. His chemistry with Song Yi Ren (Sang Sang) is fantastic. You can tell he is a rather young actor in some of the scenes that require deeper emotions and subtlety but he really holds his own against super veteran actors and a grand-scale epic story like this. Can't believe he is only 19 with lots of room to grow.
They really didn't skimp on anything for this drama. At a budget of $70 million USD (quite unheard of for tv dramas), everything is high quality. The costumes are realistic and so are the sets (again, money well-spent on those on-location shoots). Also, no poor wire tricks here. The action sequences are again movie quality. Very well choreographed and executed. Each movement is so tightly done and well-executed. For an action buff like me I just couldn't get enough. The thing I noticed the most? The soundtrack. From the opening scene to the various character themes the music is amazing. Just listening to it transports you back to the scenes and characters.
Obviously I can't say enough about this drama. I think I was just taken really aback by how well made this drama is. I haven't seen work like this since HK's Golden Age. It makes me hopeful of many of the C-Dramas that will come out of China in the coming years. Although Arthur Chen is not coming back for Season 2, which is extremely disappointing, I will watch Season 2 if it has the same high production value as Season 1.
Was this review helpful to you?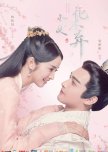 Ok, my love of Chinese historical dramas has been rekindled by this drama. If you haven't watched it yet, you're TOTALLY missing out. The chemistry between Ariel Lin and Zhang Binbin is off the charts (although I think these two have amazing chemistry with every one of their leads) and the dialogue is refreshing and witty! Yeah, can you believe it?
After the severe disappointment that was Princess Agents (everyone will agree that Princess Agents could have been amazing save for the say... last 20 episodes), I wasn't sure if I was ready to dive back in. Then I saw the poster with Zhang Binbin and Ariel Lin (her comeback to historical dramas in like forever) and I knew I had to at least give it a shot. After binging through all 17 episodes (it's still airing) over the weekend, I'm hooked. Dare I say... it's better than Princess Agents, and any other recent Chinese dramas I have seen in a while. Here's why:
First, I am loving the writers. The dialogue is witty and genuine and refreshing. None of those old boring predictable dialogues. And I don't want to offend anyone but it's like they took notes on how to write amazing dialogue from the Kdramas. There are so many moments where you think, why doesn't s/he question this or say this and sure enough... the actors say what you were thinking. Meaning, the characters seem real and react to the scenes like a normal real person would. This is refreshing to see. The comic timing and delivery of the dialogue are also so key and they just nail it each time. Of course, this brings me to the second point.
The acting is fantastic. You can't have great dialogue that works if you don't have actors who can deliver them properly. Ariel Lin is a veteran so I am not surprised by her keen acting sense. Zhang Binbin though... wow. I loved him in his other dramas and he continues to really grow but he goes toe to toe with his acting senior (by nearly 10 years although you'd think Ariel Lin was only 21 watching this drama she looks so amazing) and can capture both the comic and sentimental moments perfectly. Just for the acting, this drama is worth watching.
Third, finally a smart and capable female lead! Don't get me wrong, we've had smart female leads in other dramas but I think Ariel Lin really means it! The character Hua Buqi is definitely a force! She is smart, resourceful, not prone to familiar female lead territory where they suddenly become weak and fragile for no reason. No, she's the real deal. The fact that the character doesn't know martial arts and has to use her wits to get out of certain (non-physical) situations is great to see. I also like that she doesn't take things for face value and questions situations, motives and people in a very rational way. As a viewer, this takes the whole "omg, this is so frustrating, if only they communicated and used their brains" thing out of the equation. In fact, not just the main leads but all of the characters use their brains and are not easily duped. Therefore, the only real mystery is the story and that is meant to be solved by the viewer as well as the characters.
Finally, the overall editing and pacing is great. The plot can be a bit convoluted but the director does a great job executing. Although there are a couple of side stories they all manage to tie in to the main underlying plot and this drives the story forward. You are not left wondering, well what the heck was that other story about. Every line, every action taken by the actors (not just the mains, all of them) add to the plot development and character arc. That makes you wonder how the story itself - and not just the loveline - will resolve itself. That's a great part of making a drama great.
So, I know this is a long review but the bottom line is YOU HAVE TO WATCH THIS DRAMA. It's pretty awesome. I can't wait for the next episodes. I am officially hooked. Although, for now. I hope this drama doesn't pull a Princess Agents on me towards the last few episodes (total 51 I think - but 2 episodes air each Tuesday, Wednesday, Thursday) but so far, I'm loving it.
Was this review helpful to you?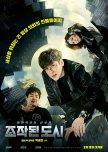 Fantastic movie! Didn't know what to expect but it had a great story, good pacing and spot-on acting by Ji Chang Wook and the rest of the cast. The movie definitely has its serious moments which I personally think was necessary to invest the audience with the sense of justice that Kwon Yul, the protagonist, feels is due to him. Great edge of your seat action, right amount of suspense to make you wonder about what will happen next, at times laugh-out-loud wit and comic sense, and great acting by the cast. And of course, all of this brought on by great execution by director Park Kwang Hyun.
Movies like this make me think positively about the future of Korean cinema because outside the smoke and mirrors of domestic and international awards, what Korean cinema lacks is tight execution and good old storytelling of otherwise creative concepts. Sometimes I feel Korean movies focus too much on sensationalism (be it gruesomeness or eroticism bordering on pornography), technical camera work and production value rather than storytelling, character development and execution. It's nice to see a movie that is well-made and reminds us of the fun of going to the movies. Nicely done.
Was this review helpful to you?
I had such high hopes for this drama... wait so long for it... and... it's SO bad. Now I see why there was so much delay in the release. I am so disappointed.
First, I don't know if they were trying to be creative but setting the start of the drama 2 years in the future and not at the chronology time is not only incredibly confusing but you have 0 connection to the characters because there was no build-up to the characters. You are not given a chance to invest in the characters so you end of just not caring or getting annoyed at the characters because you don't know or understand their motivations or backstory. Just throwing the viewers into the middle of some battle and expecting people to understand the character's personalities and dialogue as if it were in the middle of the drama was a huge mistake. I get that this type of storytelling technique can be unique and add to the drama IF done RIGHT (ex: the drama Signal), BUT they UTTERLY FAIL here.
Second, if Episode 1 is supposed to act as a pilot then they failed because it was the most mundane and boring episode where nothing happened. If I had never seen their trailers then I would not have continued to watch this. Even at Episode 5, the storytelling is all over the place, you are still not involved with the characters - they're all just getting annoying more than anything else - and you don't even know or care what they're fighting about.
Third, why are the dialogues SO boring. I just don't get it. They spend so much of the dialogue on formalities (ex: "mr. x has died. It's a shame he has died. He will be greatly honored that you will remember him. We will all remember him. He has fought by your side so long. Mr. y so have you. Oh no, please I cannot compare to mr. x. Yes, mr. x was a good man. etc. etc. etc. for 5 minutes!). Every Chinese (especially historical) dramas are so filled with these formal speaking that it's just hard to wade through it all to get to the crux. What's the point? Can we have a few witty conversations?? They need to take a page out of the Korean historical dramas. They used to be boring as sin too. Then they realized hey let's just make the dialogue more modern and witty and dispense with the formalities. The result? Shorter episodes, wittier dialogue, faster story progression. China, c'mon. You have great ideas! Let's execute on them better!
I've always been such a fan of Chinese dramas. Always waiting for the comeback of their Golden Years. But now I realize that Chinese dramas have SO far to go still. The best thing about this drama is the trailers and MVs on YouTube. Basically, it works best as a 3 minute musical montage than a full blown 50 episode drama. I'm so disappointed at this drama. Don't bother watching. Not worth the time or energy.
Was this review helpful to you?