The website is currently undergoing maintenance. Sorry for the inconvenience.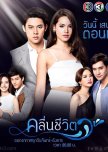 My first Thai drama and it was FANTASTIC! Personally, I think the acting really made the difference for me. The chemistry between the leading couple (Mark Prin and Yaya) was off the charts! Yaya was great at the emotional scenes, not just the crying but the ability to really project the emotions. It was captivating. As for Mark Prin, he is great at the subtle facial expressions. The attention is in the details and he nailed the subtle emotions each time. As a viewer you definitely get more invested in the characters and the story if the actors are able to elevate the story and the depth of the characters. They both did it for me. The story itself could be deemed somewhat cliched but what made it was the nuanced attention by the actors and the director. The conflicts, the emotional complications, the internal struggles all seemed very realistic and understandable. Each episode wasn't drawn out without reason, each had a purpose for adding to the layers of emotional complexity and the turmoil the characters were feeling. I LOVED it. I usually watch K-Dramas and Taiwanese or Chinese dramas but I have to say, this drama really impressed me and blew my perception of Thai dramas out of the water. I will be watching a lot more Thai dramas and now, I'm a huge Yaya and Mark Prin fan! Oh yes, a shout out to P'Suki - Jee's gay manager in the drama. He is arguably the best gay side kick I've seen in any drama! AWESOME!!!
Was this review helpful to you?
Pope Rak
5 people found this review helpful
I was surprised by how much I enjoyed this! I really liked it! The story was actually quite compelling and well-reasoned. Where other dramas on similar topic (ghost love stories) faltered with logic (if one can have logic with ghost stories) this one did a pretty good job of maintaining believability. I wasn't sure if I'd like the female actress at the beginning but she really warmed up towards the end - I guess that speaks to her acting. But mostly, I have to be honest and say I watched it for Mark Prin and he was great! This guy is great at subtle facial expressions that convey a lot of depth! I had just come off Kluen Cheewit and Punya Cho Kon Krau and thought he was strong in both lakorns but he did another fantastic job in this one. In all three dramas I never felt that his character was Mark Prin nor did I think his character was Khun Sathit or Khun Tham. His ability to portray different characters so well really speaks to his acting range. I look forward to seeing him in many other lakorns. One nit pick though... why are all the police officers such bad shots?? They couldn't shoot worth a damn. Otherwise, totally rewatching bits of this one. Yeeo and Naamrin were super adorable together!
Was this review helpful to you?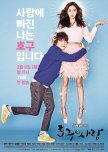 What a great drama! This drama was so poorly marketed! I never watched it because of the way it was marketed as some foolish boy who's a pushover to a mean girl. Talk about false advertising. I just recently watched it and IT IS AMAZING! What great storytelling and what FANTASTIC ACTING by Choi Woo Shik. I've never really paid attention to this actor (only noting that he plays support roles in a lot of movies and dramas) but man, is he good! I don't think I have words enough to describe this drama - JUST GO WATCH IT. I PROMISE YOU IT WILL PROBABLY BE ONE OF THE BEST DRAMAS YOU HAVE EVER WATCHED. The story is not really about a love between a boy or girl, it's more than that. It's about the sacrifices that everyone makes (and thereby becomes a "ho-gu" aka "a fool") in the process. The story deals with some solid issues that affect our society today and deals with them so deftly, with detail and sensitivity that you come away feeling positive. The characters are extremely well developed and there is cuteness abundance, especially from the main character Ho Goo. So, definitely check it out!
Was this review helpful to you?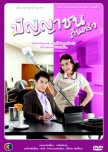 What an adorable series. I really enjoy watching Mark Prin act. I watched him Kluen Cheewit and loved it and that led me to his other dramas. I didn't think I could imagine him with someone other than Yaya (although I know he gets paired with his real life gf Kimberly quite often) but they really managed to pull off the acting. The story itself is a bit thin and in some parts you wonder about the character's motivation (or lack there of) but the series itself seems to recognize these faults and makes fun at times, which I appreciate. What really makes it is that the scenes between Mark Prin and Kimmy are truly funny and just super adorable. It does make you laugh out loud and ball up your fingers from the sweetness/cuteness. It's a fun drama to watch. Definitely worth a try. I did think they were dragging things out a bit towards the last two episodes but all the Khun Tam and Cha'em scenes leading up to it are pretty awesome.
Was this review helpful to you?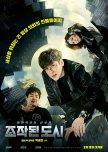 Fantastic movie! Didn't know what to expect but it had a great story, good pacing and spot-on acting by Ji Chang Wook and the rest of the cast. The movie definitely has its serious moments which I personally think was necessary to invest the audience with the sense of justice that Kwon Yul, the protagonist, feels is due to him. Great edge of your seat action, right amount of suspense to make you wonder about what will happen next, at times laugh-out-loud wit and comic sense, and great acting by the cast. And of course, all of this brought on by great execution by director Park Kwang Hyun.
Movies like this make me think positively about the future of Korean cinema because outside the smoke and mirrors of domestic and international awards, what Korean cinema lacks is tight execution and good old storytelling of otherwise creative concepts. Sometimes I feel Korean movies focus too much on sensationalism (be it gruesomeness or eroticism bordering on pornography), technical camera work and production value rather than storytelling, character development and execution. It's nice to see a movie that is well-made and reminds us of the fun of going to the movies. Nicely done.
Was this review helpful to you?