If you're still experiencing technical difficulties, please report it
here
.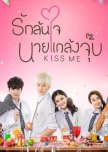 Kiss Me
48 people found this review helpful
I'm a big fan of Itazura na Kiss but I have been a bit tired of all the identical adaptations of the story. Change the cast, the country, the music but everything else has been pretty much...similar and bland, yet as an Itazura na Kiss fan I had to watch Kiss me and..I loved it.
Itazura na Kiss is a fantastic story but reality is that is a bit outdated and doesn't really reflect society nowadays no matter how romantic one is or is not on my opinion. Kiss me instead of sticking to the original and become known as just another remake of the story, it elevates it to an entire new level by giving it their own spin of it and make it actual without compromising the essential storyline.
Naoki aka Tenten is fantastic to watch. He's relatable as a person, not the arrogant genious every other version tried to make him as. Yes, he's a genius but he's human and the humanity of the character that Mike D'Angelo portraits is what differs Tenten from all the other versions for me. Tenten is by far the most complete character of all the versions.
Kotoko aka Taliw...she's sweet and clueless at times and she's simple but she's caring and genuinely in love with Tenten without going overboard or being annoying like other versions I believe, which makes me like the character and empathize with her.
Kiss me is not a copy paste of the other versions, making it more authentic and interesting to watch. The soundtrack is also quite good.
Overall, it is a great adaptation of Itazura na Kiss!
Was this review helpful to you?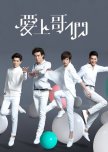 Bromance
33 people found this review helpful
Bromance is the kind of drama that upon first look is remarkable cliché: a young woman cross-dressing as a man. For that reason it might fly under the radar for many drama fans. Aficionados will be familiar with the premise through Coffee Prince, You're Beautiful and Beautiful Boys and might not be interest in another similar story as they're pretty hard to top up in terms of innovation, script, performances and general appeal. Newcomers will likely dab through the first two considering the revered status both Coffee Prince and You're Beautiful have in drama land.
Being familiar with previous dramas there was never an inkling to watch Bromance. It's like eating the best ice-cream one has ever eaten in their lives. Once one has that experience it becomes borderline impossible to find another ice-cream whose texture might be better than that one. Coffee Prince, You're Beautiful and Beautiful Boys are like vanilla, strawberry and chocolate ice-cream; the most amazing flavours in the planet for some, for others, might be mango, lemon and raspberry or any other flavour, perfect, unique, irreplaceable.
Bromance will not top up the most amazing ice-cream one will ever have within the genre. Not because it's bad overall, not because the script is bland, blasé, inconsistent and positively appalling, not because the acting is awful dabbing into dreadfulness at times making one cringe in agony, or the music so loud one that one is left tuning the sound down as not to hear the screen coil in desperation. Bromance will not become a favourite ice-cream flavour for either aficionados or newcomers for the simple reason that afficionados already have their favourite ice-cream and unless there's nothing to watch, which there is with interesting plots most likely will stray from it and newcomers have their flavours to discover and Bromance does not make the top list, regretfully.
Bromance is a really good drama surprisingly and rather addictive from about minute 2 of episode 1 to the point where one will want to binge watch it straight.
The script is very consistent and full of texture like a raspberry sorbet, with the right balance and essence; the acting from an audience point of view is compelling and believable, bring the story to life in what seems like an effortless manner alternating scenes of pure screen silent screaming to giggles to a very loud laughter and nearly jumping on the sofa like a teenager being silly, enjoying a really tasty ice-cream, and not feeling one bit bad about it. The highlight being the end of each episode with entails the start of the next one when one binges on 15 episodes of Bromance in a day and half. To think that there are dramas that still have that effect on someone after countless dramas, some really spectacular, others not really but that's the life of a drama enthusiast.
Zi Feng is a triad leader and the general manager of an amusement park. He commands respect although not as a villain but as a man who works hard, loves his family and protects those he cares about. Zi Feng is so incredibly human that is surreal and that humanity is what makes the audience empathise with him. He's lovable as a male character; he's honest and caring, incredibly loyal with a great sense of justice and responsibility but also struggling with his feelings for the person he loves in the beginning, a woman pretending to be a man. Zi Feng falls in love with Pi Ya Nou as a person, not caring whether or not Ya Nou is a man or a woman.
Ya Nuo is a young woman living as a young man due to a fortune telling prediction that she should leave as such until she reached her 26th birthday. She meets Du Zi Feng with whom she becomes sworn brothers but over the course of time develops feelings for him. Ya Nuo is fiercely loyal, kind and generous putting everyone's needs in front of hers. She complements Zi Feng in ways that many female characters do not complement the male and for that the writers should be credited for. Megan Lai performs Ya Nuo brilliantly giving the character a life of its own.
Zi Feng and Ya Nuo should go down in Taiwanese drama history land as one of the most amazing couples ever to grace the screen so in tune they are with one another, like Ying and Yang.
The OST is particular vibrant with two solid exciting tracks performed by Bii, Ephocal Times & Back in Time.
Overall Bromance is a breath of fresh air in drama sphere biased towards old conceptual premises, however the mix of flavours between gender bender echo chic cliché with an original setting and character frames is like putting different ice-cream flavours in a blender. One might think that the consistency looks slightly off, that the taste might be just too familiar to give it a try but it's left in awe wonderland when trying it out, wishing for more, needing more, wanting more and realizing that the ice-cream is nearly over so it's better to start enjoying it while it lasts and before it melts.
The best things in life are those one has to wait the longest to achieve but in the end it's all worth it!
Was this review helpful to you?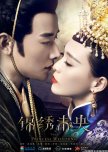 The story
Based on a book and on a real life empress, Princess Wei Young depicts the fight of a woman for justice and her love for a man that loved her back in equal measure despite the political plots, vengeful twists and turns and machinations to keep them apart. The drama however masked under a quest for vengeance is a pursuit of happiness in the form of love, greed, revenge, ambition and desire for power which contrasts with the reality of ancient times where love didn't rule the world and women were nothing more than possessions to be disposed off by their fathers into marriage to strengthen their family's power.
The characters and performances
Wei Young is an interesting character albeit mellow and reactive; she's doesn't set the pace, she follows it. She's soft even when she can't be bordering on aloofness, a contradistinction with her strength and drive on paper and most likely with her real life persona. Wei Young ought to be fierce, driven, determined, proactive and engaging, but she's not yet somehow despite the flaws the character is likeable.
Touba Jun looked most often than not a lovesick man pining for the woman he loves. Without the period wardrobe he would be just another contemporary man running after his love. For a male lead he lacks spunk which might be attributed to how the character was written or how the director wanted it to be performed. Regardless Touba Jun is visually appealing to watch on screen therefore what is lost in character is gained in beauty, not entirely a bad thing if the drama was a period adaptation of Boys over flowers in the palace.
Chang Ru and Touba Yu are machiavellian scene steallers. Chang Ru is a weed pretending to be a naive flower that uses people to accomplish her own personal agenda without them knowing about it. Clever, manipulative and ambituous, she's an expert at deception like Touba Yu, the man she loves; the man that wants Wei Young. Both characters are complex and have such a strong presence on screen, that is fascinating to watch despite all their plotting and coniving misdeeds.
The music
The opening theme is A-Lin's A Moment ir Romance, a sweet ballad about loving someone until one has to say goodbye, wanting to be together. The closing theme, Gifted is sang by Princess Wei Young's leads Tang Yan and Luo Jin. Both reflect the story well and are sang beautifully.
Overall
An interesting story with a good cinematography, well crafted and visually stunning that is both enganging and moving, despite the flaws of the lead characters, that acted more like secondary characters in their own story. Someone's loss is another person's gain and Chang Ru and Touba Yu took the opportunity prsented to them and showcased episodes of pure magnetism on screen, therefore, for all the above I rate it 10 out of 10.
Was this review helpful to you?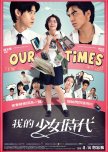 Memories, this movie brings back so many memories...whether you lived it or not
It reminds me of the 90's, no mobile phones, no computers, no social media, no music streaming, no downloads, no iPods, no internet friends...it reminds me of days where things were more organic, more simple, when your mother told you off for spending too much time on the phone to your friends, when you wrote letters to your idols and posted them hoping to get a reply, when you read girly magazines all the time and dreamt about your gorgeous idols and recorded their favourite videos on VHS and after a while screamed at the TV because the image started to break down as the tape started to erode from the millions of times you watch that recording. Why is the tape ruined? Why? Why??? Those were the times where you listened to music on a walkman, tape after tape after tape, those were the times where you spoke to your friends on your house phone and met up after school to go out and your parents didn't call you to find out where you were because they knew where you were and it was safe to play outdoors and hang out with your friends... yeah, the popular kid would always exist, fun, cool, amazingly gorgeous and the bad boy, the epitome of an outcast, exuding this charm one didn't quite know how to define... Old times....
Those who experienced the 90's one way or another will relate to this movie a lot. It's all there, the wanting to go to a concert and don't find tickets, the favourite singer or the favourite band one will always remember with fondness... Andy Lau, yet it could have been Savage Garden, Bryan Adams, Bon Jovi... the one guy that made your heart beat so fast it seemed like it had a life of its own and would come out of your chest straight into his to show him just how much you cared...the guy that defended and protected you, the guy, that guy...then then...the now...the job you worked hard to achieve, the long hours you put in to go be hated by your colleagues or envied...the gorgeous boyfriend that becomes like a comforting piece of furniture, instead of the man you're with...the routine...and the looking back to the days when you were happy, when you fought for something that mattered, when you were with people that mattered, longing for the guy that mattered, realizing that your life resembles nothing of what you then thought it would be, that your adults days are filled with...a whole lot of emptiness... you look back and see what you were and what you have become, what you wanted and what you've got, you realize that you're not happy so you decide to take control of your life and start to live it the way you were meant to live it all along but life... life that has given you everything had actually not given anything worth fight to keep until now.
I cried watching this movie. It's not often that a film brings me to tears but Our Times did. It was not their times, it was our times, it was not their story, it was our story, our, mine, yours, our story, our times. Maybe if it was now or even 10 years ago the story might have been different but as such is a fantastic homage to a decade that meant a lot to so many girls and still means a lot to so many women.
Funny how, despite Our Times have passed things still remain pretty much the same nowadays with social media and phones and streaming and the lot... well, the gist of it at least, the idols, the pop culture, the friends, the hot guy, the troublemaker...so it makes me wonder if our times are really over or they never will be over as they live with us in our memories. Our Times will always be ours, will always be special and will always be part of us whether we're 20, 30, 40, 50, 50, 70 or 80 years old and that friendship, that love and those dreams no one can take away from us.
For all of the above, to me the movie is a perfect 10 out of 10.
Was this review helpful to you?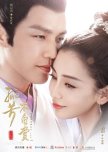 It's surreal how much I've came to love General & I. Surreal as I don't tend to fall in love easily for any drama but General & I has been easy to love, too easy and too difficult to let go but that's the thing with great loves, they mark you the most and are harder to overcome, if ever.
The story is simple and cliché: two very intelligent war mastermind adversaries, one a general, nicknamed the God of War, the other a female strategist. Pitting against one another they're formidable opponents: mind versus matter, prediction versus adaptability. Together they're unstoppable. That's the reason everyone wants to keep them apart. It's not that they're weaker separately, but rather unbeatable together. Chu Bei Jie is the general of the kingdom of Jin, related to the king by blood. Bai Ping Ting is a childhood friend of the Prince He Xia, a sworn enemy of Chu Bei Jie. Chu Bei Jie and Bai Ping Ting fall in love but their love is an obstacle to the wishes of the king of Jin, the Royal Consort, the Chancellor and to He Xia. Through tick and conniving plots, Bei Jie and Ping Ting are separated. After years of turmoil in the land, they reunite again for their love towards one another to fight against He Xia and unite the land under one empire, bringing peace to the people and stability to the land they so dearly love. This is the story in a nutshell but the drama is so much more than that, is the sacrifices one makes for the loved ones, the sacrifices one makes for family, for country, for honour, the battles one faces not to conquer to dominate but to conquer to maintain peace and to fight for the ideals of a better world and at opposite ends for everything antagonistic to that. For that reason the story is a 10 out of 10 without another thought.
The main catalyst characters: Chu Bei Jie, Bai Ping Ting & He Xia
Chu Bei Jie performed by veteran Hong Kong actor Wallace Chung and embodies the personification of Mars, the mythological God of War in every sense. He's strong, determined and wrecks havoc amongst those foolish enough to get in his way. He's smart and a brilliant strategist, able to adapt to local circumstances like no other. He's also fiercely loyal to his king and to the woman he loves, never doubting her, never losing faith in her. He's also not afraid to show his emotions to her, to hold her, to comfort her, to cry in her presence. Wallace Chung performs Chu Bei Jin brilliantly. He is Chu Bei Jin. For a man in his early 40's to perform Chu Bei Jin, a character that is over 10 years his junior, to perform the stunts that he performs in the drama with the agility of a man half his age is a feat not accomplished by many and Wallace Chung does it effortlessly.
Bai Ping Ting is performed by Chinese A-List Angelababy. She took time to get used to on screen. Initially it was a struggle to see Bai Ping Ting. She appeared to passive when the character is anything but. Every scene seemed to drag with Angelababy's performance. Is not that she was bad, rather she wasn't good either. She was just flat and continued to be flat. Her emotions were so utterly standardized it was hard to empathize with Bai Ping Ting, despite liking the character so much on paper. It seemed that she was despondent of life and just existed. It was sad to watch. However as the episodes moved on, her performance grew more convincing, perhaps due Wallace Chung and Sean Sun's performances who elevated the drama and by consequence perhaps made her elevate her performance as well. Bai Ping Ting is a character with more spunk than what was portrayed but saying that Angelababy's performance was nice to watch with Wallace Chung and Sean Sun.
He Xia is performed by Sean Sun and what a remarkable performance that was as well. He's younger than Wallace Chung yet on screen their prowess's are evenly matched. He Xia is despicable and vindictive and a pain in everyone's side. He marries for power then when he loses the woman he didn't know he loved is too late. He could've been happy but he chose to pursue vengeance and in the end vengeance took over him and he lost himself. Sean Sun is phenomenal performing He Xia. He's unreadable. His face demonstrates nothing, his actions demonstrate everything.
The secondary characters: the King, the chancellor, the Queen Consort, the Princess, Lady 13…what is interesting about them is that their role in the drama doesn't drag. Once their purpose is finished they no longer appear in the drama. Normally secondary characters tend to stay in a drama from beginning to end but here, they don't which is different but good. Once they no longer contribute to the story, bye bye and another character appears to take their place with the exceptions of the King of Yin and Princess Bai Lan. Acting/Cast, I would give it a 7. Not all characters are convincing but that mishap I gladly overlooked as I really enjoyed the drama.
The OST is nice, it's not outstanding but it's nice and it matches the drama well. In a scale of 0 – 10, it's a 6.
Re-watch value: 10 out of 10. I loved Chu Bei Jie, loved, loved, loved the character and Wallace Chung! Bai Ping Ting matched him in every way possible. They're a couple made in drama heaven, the Ying and the Yang, complements! Their battles against one another were phenomenal and when they put their heads together to fight their enemies was amazing! The drama remained solid and consistent if, dragging at times but that didn't compromise the story, building up to the reunion which ought to be watched again and again and again!
Overall General and I is as perfect a drama as they get even with its imperfections and flaws. As everything in life is anything but perfect the drama is a pure example of it, a story that is utterly perfect despite how unperfect and challenging it was along the way!
Was this review helpful to you?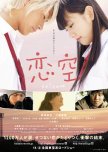 After all this time I'm still struck at how amazing this movie is! I loved the movie so much I read an online fan translation of the novel by Mika and when I went to Japan I purchased the books in Japanese as there isn't an official English translation, to motivate me to learn Japanese so that I can read the the story that captivated me from minute one.
The movie is truly an emotional roller coaster that will have you smile one moment, want to scream at the screen the next and finally get the grip of everything that happened to lead to that key moment when you understand the true meaning of love.
I loved Haruma Miura as Hiro. He's an amazing actor and what he did in Koizora was take his acting skills to an entire different level as he embodied the soul and the energy of the character he performed. I loved the photography, the scenery so much I would have visited the filming location had it been closer to Tokyo. One day I still hope to visit it!
It is my favorite Asian movie of all time and one whose story I carry deep in my heart!
Was this review helpful to you?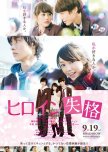 This afternoon I asked myself why did I watch this movie? The answer was: story seemed interesting. Needless to say I didn't find anything interesting about the film, on the contrary. I found it boring and annoying yet I persevered and watched it through to the end when my mind begged me to stop the mental torture and it was torture.
The heroine was just too obsessive, too focused on the guy she loved. At first I found her too desperate but teenagers tend to find things the end of the world and she was no exception. Everything was a drama, even when to confess to Rita that she loved him and has always loved him. Then she became really bothersome borderline on maddening with all the spectacle and theatrics, all the infantilism of the child she no longer was but somehow on an unconscious level seemed to believe to be. It's seems the only logical explanation for her irrational behaviour!
Rita is weak, as a teenage boy he's weak, as a boy he's weak, as a teenager he's weak and he never stops being weak. I wonder if the manga author created the character so incredibly full of flaws, so physically and psychologically weak on purpose. How can a male lead character be so utterly uncompelling is beyond me. There's not a single time throughout the movie I find him interesting. Having Rita as the main male lead...why? To show that men can be weak? Men can be weak but Rita takes male weakness to an entire new level, the level of absurdity!
At the end of the movie I was drained and relieved that it was finally over, finally!!!
The only thing I liked about the movie was the photography but it wasn't enough to save a poor story who became a poor film on the screen.
Was this review helpful to you?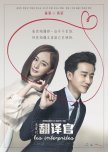 The Interpreters is a gem of a drama in the myriad of dramas currently on screen to begin with. Addictive, like Swiss chocolate it has been captivating audiences and critics alike since debut. The story's focal point is red string of fate that connects Cheng Jia Yang and Qiao Fei within the interpreting environment, and the medley of characters circulating in and around them.
The first half of the drama is interesting and university students/recent graduates/young female professionals might agree that is fairly accurate and relatable. The hard work, the expectations, the dreams, the senior nasty supervisor/colleague that seems to exist with the sole purpose of making life a living hell professionally. The second half is a pastiche of attitudes, nastiness and backstabbing, which while indispensable in some dramas, in the Interpreters was unnecessary.
Cheng Jia Yang is a successful Chinese/French interpreter with high work standards, a strong code of conduct and sense of decorum. Outwardly he appears inflexible and strict, a man not to be trifled with but inside is warm and caring. He falls madly in love with Qiao Fei becoming her knight in shining armour with a black car in place of the white horse.Qiao Fei is an honest, hardworking, independent cinderella esque woman that wants to become a Chinese/French interpreter. She falls in love with Cheng Jia Yang. Both Huang Xuan and Yang Mi perform their roles beautifully. They have great chemistry on screen and bring so much energy and so much life to the characters, to the point where one nearly forgets that the Interpreters is a drama and not a slice of real life minus the hyperbolic idiosyncrasies.
The supporting characters are an attention-grabbing mix. The 'the golden couple' shippers, their best friends: Wong Xu Dong and Wu Jia Yi against the destroyers, Cheng Jia Yang's evil mother, Qiao Fei 's jealous former colleague and Wen Xiao Hua meet neutral Gao Jia Ming, Cheng Jia Yang's brother, father and co-workers. The shippers are two fun, young and joyful characters overall with Wong Xu Dong being mature and responsible and Wu Jia Yi being literally the opposite. Together the contrasting personalities are cute on screen. The destroyers always have a bone to pick with; the evil mother with Qiao Fei, the former colleague with Cheng Jia Yang's. Their characters are so utterly demented they ought to be institutionalized in the countryside or in a fishing village to develop their humanity. Gao Jia Ming starts the story as a lunatic man/doctor but evolves into a brilliant caring surgeon. Like his mother, he's one of the Interpreters biggest catalysts.
Song wise, Mon Chéri, The Interpreters' main ballad exquisitely reflects largely storyline catharsis in all its different edges.
Overall the Interpreters is a fantastic story, that despite being told beautifully in the first half and train wrecked in the second remained addictive to watch every day and highlighted great performances from Huang Xuan and Gao Vengo, without whom Cheng Jia Yang and Gao Jia Ming's characters might have been just another script writer's creation instead of men with interesting lives to watch developing on screen across 42 episodes. Should the Interpreters have had a lesser number of episodes and refrained from the common, clichéd shenanigans the drama would have been top notched with an overall rating of 10 out of 10.
Was this review helpful to you?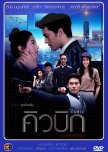 Cubic
2 people found this review helpful
It's been a while since I put a pen to paper and a while since I felt the urge to write a drama review. Korean dramas have become too cliché for me to bother and Chinese dramas which have become an integral part of my like as crisps have more often than not build up these expectations in me that…more often than not have not materialized. Then comes Cubic, out of the blue. I read such a compelling comment about the drama that made me want to watch it and I didn't stop until I watched the final episode.
Cubic is not a perfect drama. It has so many flaws but for me, currently used to watching flawless dramas with terrible production, I want to scream kind of directing and flabbergasting endings, Cubic was perfect!
The story of the youngest daughter having to repay her dad's debt instead of her sister by working under a Mafia boss and both ending up falling in love with one another is far too simple and uninteresting considering Thai dramas Mafia themed action love stories mass production. Yet, Cubic has this unexplainable feeling that keeps one glued to the screen without knowing why. A smart and resourceful ugly duckling falling for a powerful Mafia swan who turns out to love her in return is a replica of Beauty and the Beast in reverse minus the talking furniture and the castle.
Cubic shows that outer appearance is not a reflex of interior beauty and that interior beauty and character make someone beautiful. It also demonstrates that beauty is in the eyes of the beholder. Nowadays society seems so hard bend focused on appearances, forgetting that one's inside beauty shines through the surface but one's outside diamond like beauty can hide a very ugly interior. Appearances can be deceiving and Cubic portrays that to perfection!
The characters are stereotypical indeed however, the rawness of the energy they give leaves one in complete awe. Lin Lan Ser as a character is interesting on paper, performance wise Manoonsil Taninwhich, an unquestionably handsome man depending on one's taste with his beautiful eyes and hands and everything else, has not made the character memorable for me. He stares so much, so much and he thinks so much and he's so stiff and he doesn't speak enough in the drama. At times I was left wondering if the production team wanted to make Cubic a 40% silent drama as a homage to the silence movie era of the beginning of the 20th Century but in colour. Either that or the script writer might have thought, here I have a very good looking actor, he doesn't need to talk much, he just needs to look pretty on screen and stare so that the female audience can swoon at him and Cubic can get a high viewing rating. Ruthainark was cheeky and fun and energetic and hardworking and motivated and passionate and really well portrayed by Vijitvongtong Chalida when she wasn't on a staring contest with Lin Lan Ser. That was like mirror, mirror on the wall who's the fairest of them all? But with mirror, mirror on the wall who stares most of all? Lin Lan Ser, Lin Lan Ser, yay.
Music wise, the OST was nice but only as memorable as the staring contest went and there was so much of it at times it felt like a metaphorical version of Harry Potter and the Deathly Hallows with their tent scenes. The movie had so many scenes with the leads in a tent it was surreal! Cubic had the same with the staring. Aw, the staring, so much, so much but good!
All in all for me Cubic is a 9.5 out of 10! I loved it! Yes, it flawed from beginning to end but we are all flawed and those flaws are what make us who we are and we should be proud of that, for that reason Cubic was special and it will continue to be special for me, perhaps because deep inside all girls/women at one point in our lives feel like Ruthainark and long for the love of a man that loves us more than any other woman that we might feel to be more beautiful than us.
Was this review helpful to you?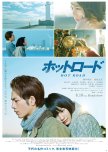 Hot Road
1 people found this review helpful
I discovered the movie by accident and then i read the story and I found it intriguing enough to watch the trailer. It seemed different from the Japanese movies I have been used to watching. It seemed darker in terms of photography, in terms of the story line, in terms of vibe, a lot darker and I'm not a fan of dark movies, on the contrary. I tend to evade them as much as possible, however this one seemed good enough for me to try and watch it.
The story per say was too bland and blase on my opinion. Nothing unusual or different or even unique but visually it captured the mood of the story, it reflected the script and added layers of atmosphere to the performances which were what stood out to me. Hiroomi Tosaka as Hiroshi Haruyama was truly powerful. He owned the screen every time he was on and he made the character one that could be related to, one that could be understood in the actions taken independently on whether or not the audience agreed with the character's choices. Rena Nounen's performance I found rather bland. Perhaps it was because her character Kazuki Miyaichi seemed rather bland and didn't leave any scope of manoeuvre in terms of how it could be performed, perhaps it's the actress who is like that, with limited facial expressions, perhaps it was how the character was written or the actress interpretation of the character. I do not know but I didn't particularly like her as I found her too weak and spineless for nearly 100% of the movie.
The end well....I enjoyed it. I thought Kazuki Miyaichi character to be more human and adult rather than the spineless teenager I considered her to be so to me, the end was satisfying. Hiroshi Haruyama was good and that was good for me! Overall I liked the movie!
Was this review helpful to you?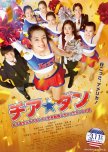 I was on a flight looking for films to watch. I like South East Asian Movies so I always browse the Chinese/Korean/Japanese movies available to watch. I liked the premise right away. Based on a true story it was a light comedy that one can relax watching.
The story is about a group of Japanese High Schoolers coming together to participate in cheerleading competition in the US and the process, the struggles, the challenges they had to go through to get there. The movie is in theory just another cheerleading film, one who happens to take place in Japan. There's nothing new about that but Japan doesn't have a long-standing tradition in cheerleading when compared to the US the Japanese culture is very different from the Western Culture in the broad sense of the expression, not the literal one, therefore it's inspiring. It shows that determination and hard-work can make dreams come true but that's not something new either.
The acting was good, nothing exceptional but good as was the music to put it simply.
Overall it was a nice comedy, light, breezy, fluffy and entertaining!
Was this review helpful to you?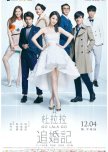 I like Wang Wei performed by Vic Zhou and I like that Vic Zhou performed Wang Wei. Go Lala Go 2 would not have had the same feel to it if the character had been performed by anyone else.
Rather than dab on the tone of the movie whose premise nowadays is far too cliché to be continuously addressed, I want to reflect upon love as love is the silver lining of the movie. Not love towards career ambitions but love between a man and a woman as that is the love that has most romantics drawling in anticipation.
Go Lala Go 2 has that driven almost obsessed eagerness to be professionally successful at a high profile or high end job, believed to bring satisfaction but that type of satisfaction is like coffee, addictive at first, creating a vibe of can do it all, want to do it all, achieve it all, need it all but ultimately comes the realization that triumph like coffee can be bittersweet in the long run and that love well...love is love and what is life without love? An ocean of emptiness.
Bolin Chen is an eye candy rather than a strong performer but when the other main male lead is Vic Zhou, is Vic Zhou who steals the show and brings an ordinary story to life. Wang Wei loves a woman, loves her madly. He supports her, he defends her, he longs for her. All those emotions are there in his eyes to see, in his actions to interpret, in his love for Lala, a woman who waivers but never truly forgets, a couple that loves and hopes for love.
For Wang Wei, for Vic Zhou and for the love that is more than a romance, is a feeling, Go Lala Go 2 is a really good movie to watch. Love exists. There is hope!
Was this review helpful to you?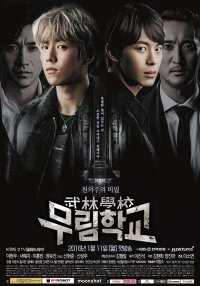 I have been waiting for this drama just nearly as much as I had been waiting for Big Bang's MADE but with a difference. Big Bang are K-Pop 'seniors' and Moorim School is mostly composed of 'juniors'. I didn't entirely grasp or agreed with the casting in the beginning, the same way I didn't grasp 'Loser' or 'Bae Bae' but it grown on me as the story and the characters finally took shape in my head, making it real like the moment I watched 'M' music videos. You get the picture right?
Did Moorim fullfill all my expectations? Yes and no. Yes because I wasn't disappointed neither was I depressed most of the time and no because I wanted those 4 episodes I felt KBS denied us viewers of due to the appalling ratings to put it mildly. I also wanted a Big Bang concert in Europe and that didn't happen either. On the other hand 'A', 'D' and 'E' were brilliant. After all 'If You'...'Let's Not Fall in Love'!
I bought into the premise of the story as much as I bought into the premise of 'MADE' being released in parts, I always had something to wait for and it was going to be totally worth it but it wasn't, not in the beginning. I thought the drama had a slow start and 'M' was too far off my reality and I couldn't identify myself with any of it, regretfully. Supernatural, adventure, martial arts, quests...great but what about the rest? What about the pace? What about the dynamics? What about the connection with the viewers? With the audience? It wasn't there! The beginning was simply bland for Moorim School.
Then came the intangible metamorphism like new personal discoveries, personal development... knowledge. Moorim School seemed different from the usual trademark of K-dramas so I was flabbergasted with the criticism, the ratings and the reception the drama had.
I liked the story, I still like the story albeit still mulling over the rushed end and the lack of pace in many episodes considering it was know far ahead of time that the drama was going to be shortened to 16 episodes, giving the writers ample time to kick-start the drama's dynamics and elevate it, proving critics wrong, proving KBS wrong, proving themselves wrong but they didn't. They seemed resigned to doing 16 episodes as if the drama was still going to have 20 episodes and giving us viewers who spent 16 hours of our time glued to the screen, an understatement drama that was just passable perhaps due to their defiance towards not reinventing the last episodes and make it 'Bang Bang Bang'. There was no 'wow Fantastic Baby', almost as if each of the writers felt like a 'Loser' in Bae Bae's music video which in the end they probably were.
The acting was average, nothing special but to be brilliant would be to expect Big Bang to sing Opera in hypothetical attempts. With practice it's achievable without it, well 'Haru Haru'!
Overall it's an enjoyable drama for those that like the story and relate to the characters, otherwise 'MADE' DVD will be a nice alternative to it. Add the music videos, the interviews, the extras and so forth and you can spend 16 hours of your time being a VIP. The choice is yours!
Was this review helpful to you?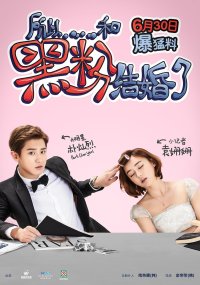 Ummm, where to start this...the beginning. I had no expectations about this movie whatsoever. First I'm not an EXO-L, second Chan Yeol is who exactly? A member of EXO. Okay and??? Am I supposed to be impressed by that? No. Moving on...he's a rapper, the main rapper and a singer. Okay but he's not rapping or singing in the movie so do I care? Nope, not one bit. He's an actor. Well, I can see that otherwise he wouldn't be the lead performer in this movie, it would be somebody else. He could have been the second male lead. What if he was? He's a member of EXO, so unless there was a bigger name heading the project that would be unlikely to happen. Kai and Sehun are much better actors. Whatever...for arguments sake, let's focus on this movie. Fine. Fine, so???? The movie, yeah... as I was saying I didn't have any expectations therefore I was not disappointed. I was entertained. I laughed, I giggled, I smiled. Overall I had a good time watching it. It's a summery comedy, light, breezy, cute, obnoxious, good.
The plot was nothing special but it was something many would probably have imagined through fan fic and maybe dabbed at it either through reading or writing. A famous, illustrious idol actor hits the spades with his anti-fan. Throughout the course of a few movie minutes audiences are awarded a walk down memory lane with a Full House esque theme minus Rain and Song Hye-kyo. Antagonists become lovey dovey and spades turn into hearts. Very touching yet very predictable. Points for the originality of the idea, nil. Points for reinventing and modernizing the idea 10 out of 7. To make it a 10, the blend would actually have to be fluid with less over the top annoying I've seen better than this moments before in another movie/drama. The movie is in fact based on a manhwa of the same name.
The performances were okay. Maybe I'm biased as I can't stop comparing Chan Yeol's character to Chan Yeol in EXO next door. They seem the same which is not the ideal thing as this would mean he has a long long long way to go as actor. Branching into a male lead role might have been fine if he was an experienced thespian. As he's not he might benefit from developing his craft by undertaking smaller roles and gaining acting experience before venturing into a production he might have gotten an offer to for being an EXO member and the group's popularity in China. Yuan Shan Shan's performance was equally bland however I found it to be slightly better than Chan Yeol. She is an experienced actress compared to him but her performance was for the most part utterly annoying and loud. The rebel I hate you act is good when it's properly done and that means subtly done at times otherwise it's too much and at times it felt too much. Saying this I liked it more than I did Full House and that's saying a lot.
The soundtrack, I didn't pay attention to it apart from the Tango. I liked that scene with the piano. It was filmed beautifully. Apart from that every song was forgotten. Chan Yeol and Shan Shan did sing a song for the movie called 'I Hate You' however meh.
The re-watch value is 50/50. It depends on the day, it depends on the mood. I liked the movie. I had fun watching it and I'd recommend it, that's all and EXO are really talented entertainers and they dance, wow how they dance!
Was this review helpful to you?