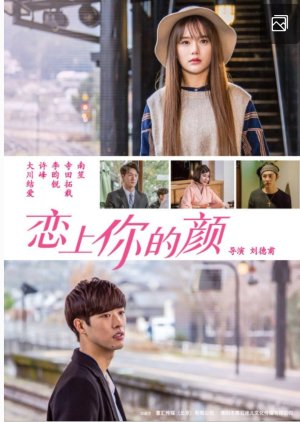 This is my first review on here so I apologize if it's bad. I hope it'll help people who might be interested in the story find out if they like it or are willing to give it a go.

First off; I decided to watch this mainly for Takuya Terida whom I found through Cross Gene and The Lover. His acting in this is wonderful (his talent in the field has progressed alot), the emotion he portrays from such a character with heavy shoulders is beautiful - yet sad - to watch. I thought the female lead was cute as ever, so adorable yet in regard to her portrayal as both characters it was really nice to see her act differently - very well done to her for being able to portray two VERY different characters so well.

Secondly; The story is nice and so good for those who like little things that melt the heart.

Third; The directing felt personal - which made me enjoy it even more due to it feeling as such.

Fourth; In regards to the soundtrack - it is so well done and really highlights a lot of the scenes that are happening, especially with either emotional or heart wrenching scenes.

All in all, I actually enjoyed it. Well done to all involved!

I'm not saying it's a film for everyone, just expressing my opinion on the film shortly after watching it.
Was this review helpful to you?