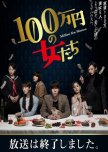 I thought I would give a review another go (have only submitted one so far).
This was recommended to me through my friend who's Mom enjoyed the series and binged it very quickly. I honestly did not know much about it before I began the series and ended up pleasantly surprised by the ending. I managed to watch this in less than a week(?) as I had been watching multiple series at the time of this -- but it could be completed in a day if someone wanted to.
It can be a little dark for those who might not be searching for something like that, I thought I would point it out in case you are wondering exactly 'how' dark. Though I never found myself thinking the 'dark' bits were horrifying or gross (for those wondering how dark or what my threshold is pertaining to 'dark material' this is coming from someone who cannot handle watching many horror films or watching anything very gory).
You probably will be surprised by the end and want to do a rewatch as soon as possible. Every character is surprising and even enjoyable in all of their glory. They are well written and well portrayed. You actually feel SO MUCH for them not even half way through that you just want all of them to be okay in the end.
I know it seems like a short drama so it might make you hesitant but trust me; even though it moves quicker than some, the emotions you have regarding it once it's over is very real and not at all any less due to the short-ness of the series as a whole.
Trust me and give at least the first 4 episodes a chance before passing up on this one. (It had me hooked by episode 2!)
Was this review helpful to you?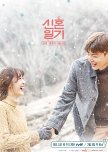 This is the type of show you can watch when you are feeling down, happy, anxious, anything and it will help you get out of your own head for a little while. Not only is this couple so cute and adorable to watch as they adjust to living out in the country but it also shows some more difficult times (rarely, no worries) and keeps an honest feel throughout.
A bonus is the amazing music and wonderful scenes with the pets too.
Loads of laughs and great for a leisurely watch and even a rewatch.
I loved watching this!
Was this review helpful to you?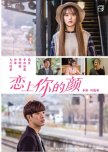 This is my first review on here so I apologize if it's bad. I hope it'll help people who might be interested in the story find out if they like it or are willing to give it a go.
First off; I decided to watch this mainly for Takuya Terida whom I found through Cross Gene and The Lover. His acting in this is wonderful (his talent in the field has progressed alot), the emotion he portrays from such a character with heavy shoulders is beautiful - yet sad - to watch. I thought the female lead was cute as ever, so adorable yet in regard to her portrayal as both characters it was really nice to see her act differently - very well done to her for being able to portray two VERY different characters so well.
Secondly; The story is nice and so good for those who like little things that melt the heart.
Third; The directing felt personal - which made me enjoy it even more due to it feeling as such.
Fourth; In regards to the soundtrack - it is so well done and really highlights a lot of the scenes that are happening, especially with either emotional or heart wrenching scenes.
All in all, I actually enjoyed it. Well done to all involved!
I'm not saying it's a film for everyone, just expressing my opinion on the film shortly after watching it.
Was this review helpful to you?