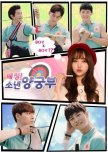 (I'm still getting use to writing review's so I hope this helps someone who hasn't seen this yet)
The web drama is about a women who want's to become a cartoon artist but need's some inspiration, she stumbles upon an Archery Club full of a bunch of good looking guy's and finds her inspiration through them.
This drama is actually really cute and quite funny in my opinion also if your a fan of Bromance then you will absolutely love this web drama only there's more when it comes to the girl's imagination.
[AS OF NOW ON 9/7/2016 you can watch it on dailymotion.com with English Subtitles!]
I've given the story a 6.0 because there isn't much for a story really it just about her joining the Archery Club as a Manager and going on from there.
The Acting/Cast was given 8.0 for obvious reasons because I Myself am a huge Fujoshi fan and... (I'll stop here before I spoil anything further).
Music is given a 3.0 because I don't really recall any music but in a special scene there was very light music? playing...
The Re-watch Value on this is absolutely well deserved a 9.0 in MY OPINION because of the chemistry and the girls imagination and all the special scenes.
Overall I've given it a 9.0 because it's short and not at all rushing at least for me, and it's like every Korean web drama where you can easily watch it with a friend who has never seen a Korean drama before and is quite interested in watching one but is to afraid her first time will be a let down.
Was this review helpful to you?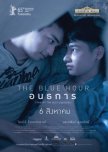 Firstly to explain the name of the title "THE BLUE HOUR" also known as "Onthakan" means time between both morning and night, the realm between dreams and reality, or good and evil.
The movie is actually I wouldn't say really scary unless you get terrified easily but it was very creepy like scary creepy and there is a scene that you must be careful of cause you may not be sleeping at night if you happen to be watching this at 8 o'clock at night, so yeah basically as it says it's a Horror movie.
I gave the acting cast a 7.0/10 because I've actually seen other movies with the main actors who's done a lot better job giving them 10/10 and I always rate with a 9.0 if it was really good because you never know when something else will come along and be just as good but if it amazed me to a point I had no choice then of course its a 10/10.
For the music I gave it a 1.0 because honestly I don't really recall their being any music until the very end sadly and I was looking forward well I'm always looking forward to music in horror movies that's just cause I'm weird.
I rated the story a 5.0/10 only because Phum was basically leading Tam to a dark place in life and that's not something anyone should be doing to somebody especially when they're going through what Tam has gone through.
Overall I gave it a 6.5/10 because I enjoy Horror movies and have a love hate relationship with them and this one was on more of the creepy scary side with a jump scare and I like things like that.
I hope this was helpful to those who haven't seen it yet
Was this review helpful to you?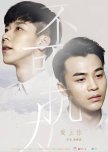 Honestly as of right now because I haven't seen Version 2 I actually like Version 1, the movie is available on YouTube with English subtitles under the original name "Uncontrolled Love".
Version One has a lot of scenes cut out so it's really hard to understand the story it's like the BL Movie "Like Love" with season's 1 & 2 where there is an theatrical movie version which is an cut version made to fit moviegoers then theirs a uncut version with scenes added or that had ones already filmed for the movie which is why I've rated it a 6.0 but I'm sure someone will upload the uncut version someday.
The Re-watch Value on this FOR ME is honestly a 5.0 ONLY because it's the cut version and not much really makes sense and knowing theirs a version 2 that might beat the ratings I've given it.
The casting in this movie was fantastic and did a job well done and they've deserved a 10/10 on this, and with the music I don't really recall any til the end of the movie which didn't help me much but it did fit well which is why I've given it a 7.0.
Overall I give it a 8.0 because it met my expectations with a master and servant and what one does when they finally realize their true feelings for someone but can't be with them.
Was this review helpful to you?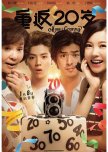 Back to 20 is a Remake of the Korean hit film "Miss Granny" also known as "Suspicious Woman" or "Soosanghan Geunyeo" both movie's can be watched on the site called dramanice.at there's also a Japanese version called "Ayashii Kanojo" but I have not seen that one yet to compare it with the other two.
BELOW I'LL TALK ABOUT BOTH THE KOREAN ORIGINAL FILM & THE CHINESE REMAKE!
Back to 20 is about a women by the name of Shen Meng Jun who is a crotchety prideful 70 year old widow who get's transformed into a 20 year old and uses the name Meng Li Jun as her new identity then proceeds to meet several handsome young men. One of them just so happens to be her grandson Xiang Qian Jin who is played by Lu Han. (and by god I honestly had no clue he was in the movie until I saw him appear on screen and had to come back and look at the details).
In Miss Granny which is the Original Film we have a An elderly 74 year old woman by the name of Oh Mal Soon who is Foul-mouthed, stubborn, controlling and shameless, who suddenly regains her youthful appearance, then changes her name to Oh Doo Ri and embarks on a quest for happiness
Now BOTH version are a little bit different YES it's basically got the same plot and setting but the scenes aren't exactly the same and things DO happen differently then they did in the other film plus both endings are totally different (I'm gonna stop here before I spoil anything).
Was this review helpful to you?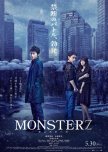 Monsterz
0 people found this review helpful
The movie isn't all that bad I mean some may say it's a boring movie and has a terrible plot and they've ended up having to drop the movie but I say if you got pulled in by the summary and did get 40 minutes in and have this urge to stop watching, keep pushing yourself to finish it cause in the end you'll completely understand it and honestly it's actually a very sad movie.
I liked it because it got me worked up and half the time I couldn't look away from the screen while the other half I was covering my eye's or actually looking away terrified cause I knew something awful was gonna happen, that my friend is because it's a thriller.
Now this is a Japanese Remake version of the Korean movie "Haunters" (Parent Story) and because I haven't seen it yet so I can't compare the two but I bet it's just as good as this one was.
I personally believe the movie is only re-watchable if you plan on watching the original version which is why I've rated it a 7.0, and Overall I gave it a 9.0 because when i finally understood it all I said to myself "If I was considered a monster in this world don't you think it would be nice to have someone who thought otherwise?"
Was this review helpful to you?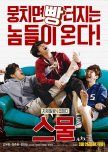 Twenty
0 people found this review helpful
The movie is absolutely amazing and if your having a bad day or just looking for a laugh this is the movie to watch I guarantee you wont be let down it's funny from beginning to the very end.
The movie is about three friends in their 20's who embrace life's possibilities and changes and cause havoc wherever it is possible and the friendship they have together is no doubt something anyone or everyone would want to have.
I liked the movie because it shows how deep friendships can be and that they can last forever even when something bad happens, it also shows you that theirs more opportunities in life after high school and not just having to go to college your able to still have your free time and hang out with friends and possibly get in a little trouble or you know Rebel but in the end it would all be worth it cause you graduated and you still have your best friends beside you til the very end.
Was this review helpful to you?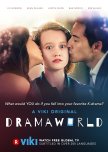 Honestly the drama wasn't even that bad, if your expectation's are high then YEAH maybe it could be an awful drama for you but FOR ME I absolutely loved it and wish there was more like this in the the Korean drama world or even a season 2 for this drama.
Now each episode is about 17 minutes long including the credits but FOR ME the drama didn't feel rushed at all, the drama is about a girl named Claire Duncan who is absolutely addicted to watching her all time favorite Korean Drama "Taste of Love" and wishes she could live in a world exactly like that, when suddenly she finds herself in the so called "DRAMAWORLD" where she meets another facilitator by the name of Seth Ko who's a waiter in which you think wouldn't hurt a fly but is he really all he seems to be?
The drama is basically everything a person addicted to Korean drama's would want to experience for themselves and might have you wishing you could be apart of a so called drama or one of your favorite actors movies/drama but that might just BE ME.
I've rated the Overall and Re-watch Value on this high because it's short, funny (in my opinion) and the majority of it is in English which is something you never see in the Korean drama world.
Was this review helpful to you?