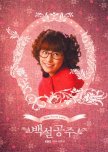 A love story where the main character has been in love with her best friend for 8 years and has remained by his side despite the fact that he dates other women. The lead female is portrayed as clumsy and awkward and made to look ugly despite it being obvious that she is pretty despite the awful hair and glasses and old auntie styled clothing. The first thing you notice is the hairstyles and clothing which screams that it was made around 10 years ago but after the initial shock you do notice the story line which is your typical Korean love drama.The story starts off slow but it slowly pulls you in and becomes enjoyable but it does leave you frustrated at times the main characters nemesis is not evil enough and too likable. If anything it is the three main characters who do more damage to themselves by lack of communication and jumping to conclusions and their inaction. I did enjoy this drama but I felt it could have been better written the actors and actresses were pleasant to watch and the kissing scenes were not as wooden as in some other Korean dramas. I do have to say that if I ever meet the camera person who filmed the airport scene in the last episode I would like to give them a kick on the shin as it left me dizzy and feeling ill because of the spinning scene.
Was this review helpful to you?
I found it slow and rather hard to get into at first but after episode 8 it became addictive. The storyline was rather long winded and at times I felt that they could have made it shorter. The romance between the characters was rather sweet but it could have done with more romantic moments and I, like several other people who have commented on the show felt that lead character ended up with the wrong man.
Was this review helpful to you?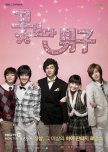 I really enjoyed Boys Before Flowers it was my first Korean drama and I would recommend it. My main complaint is Jan Di she went from independent and feisty to clingy and weak and she wasn't very affectionate and seemed rather cold and uncaring but I blame this more on how her character was written rather than the actress who portrayed her. I loved the F4 boys they were well cast and the actors did a flawless job in portraying them.
Was this review helpful to you?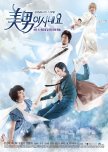 I have recently watched this drama for a second time and I still loved it even though I knew how it would end. I loved the cast and thought they were perfect I loved Jeremys childish innocence and I hated Yoo He Yi I admired the mature and sophisticated Kang Shin Woo. I wanted to smack Hwang Tae Kyung around the head for his arrogance. I cried with Go Mi Nam when she had bad times and smiled like an idiot when she had good times. Watching dramas made in the U.K or America never seem to evoke the emotions that I get with Asian dramas and more often than not I end up losing interest or hate the main character. I loved the soundtrack and I enjoyed the plot line as when I first watched this drama it was unique.
Was this review helpful to you?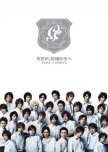 To be honest I didn't really enjoy this drama I felt it was trying too hard to be funny. I got a bit fed up with the dorms having challenges in pretty much every episode and that the outcome was easy to guess. I did enjoy the special effects and the cast were good but the actual program to me felt cheesy and childish. I also think that there were too many characters so it was hard to remember who was who and it seemed rushed and very hectic which is a shame as the storyline was a pretty good one and it had some novel ideas which could have been brilliant.
Was this review helpful to you?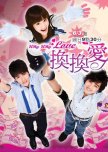 I really enjoyed watching Why Why Love the characters worked well together and had great chemistry. The story line was interesting and didn't feel to rushed or to drawn out which left me wanting more. I thought the music was okay but it seemed to me to be mainly one song throughout the whole series and it would have been nice to hear a variety of songs. I loved the romance of this drama and enjoyed the funny bits and cried and shouted at my computer screen throughout the bad bits. I would have preferred the behind the scene clips and bloopers to have been shorter or separate from the series maybe like a bonus link as although they were cute and funny they seemed to go on for ages and in the end I started to skip them to get to the next part of the story.
Was this review helpful to you?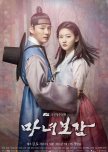 I enjoyed watching Mirror of the witch or Secret Healer (as it is called on Netflix). I read the reviews so I was surprised when I was still watching at episode 14 and still enjoying it. Visually it is beautiful, the cast were pretty good and it is more of a historical fantasy than a romance. I loved the story as it was pretty dark in places had a few good twisted plots. I did find it annoying at times and I felt that they kept making the same mistakes over and over e.g the prison was pointless as with the exception of one or two times pretty much eveyone walked out or escaped within a few hours. There were questions left unanswered which left me feeling a bit frustrated but I loved the fact that they did give you the backstory on the Shamen. The age gap wasn't an issue for me but it would have been nice if they used an older actress and put more romance in but I did like Kim Sae-Ron and how she played her character  and I probably would watch this again in a few years time.
Was this review helpful to you?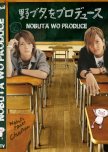 I didn't really get this program I liked the idea of it but I couldn't understand why they went along with some of the schemes as you knew nothing good would come from it. The friendship aspect was the strongest point for this story in my opinion and they had a few good plots but it could have been better and the characters could have been more likable.
Was this review helpful to you?