If you're still experiencing technical difficulties, please report it
here
.
name: Maja / Jupiter
age: 20            
favorite genres: romance, slice of life, friendship, psychological,    
 sci-fi, comedy, suspense (and melo, sometimes)
genres I usually don't like: school, tragedy    
 I have been watching dramas for 6 years now, but it's the last two years that I've been a true drama addict;) During 2016 I watched more dramas that I had watched in total the years before... I think that says it all.                                  
I prefer kdramas but I am slowly exploring chinese an taiwanese dramas as well. I also want to get back to watch some jdramas as it's been a while now. I have stuck mainly to kdramas since I actually enjoy the clichés (well not all) and most importantly the last 3 years or so the aesthetics in kdramas has reached a level I never thought was possible. Sometimes I get blid for the bad plot or acting all because the scenery or editing is so mesmerizing that I can't care about anything else. 
DRAMAS BY YEAR
DRAMAS BY CHANNELS
TO WATCH
FAVOURITES
OTHER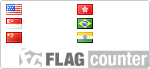 Statistics
120d 0h 57m
ALL TIME
2,973 episodes, 182 shows
3d 22h 5m
ALL TIME
56 movies
List Updates
Currently watching

12

/32

14 hours ago

Currently watching

3

/16

Oct 16, 2017

Plan to watch

Sep 23, 2017