Details
Last Online: 4 hours ago
Gender: Female
Location: USA
Total Edits: 0

LV0

Birthday: March 14
Roles:
Join Date: January 29, 2016
Check Out my blog LoveKoreana for drama recommendations and reviews! 
Anneyong!
My name is Kia! I'm a 22 year-old noona living with her laptop somewhere in the USA. I only started watching K-Drama last year so I'm still that new girl who gets lost every now and then. But, I don't let this limit me! I love to watch pretty much any Asian drama such as Chinese, Japanese, and Thai shows. If I had to rank the countries based off what I've seen so far it would look like this
Korea> China> Japan> Taiwan>Thailand 
My favorite genres are romance, comedy and action! They're the best when they're together but that's a hard find. These are the best types of shows, and I can watch these all day! My least favorite genres are Thrillers, and Tragedy. My patience is like that of a 5-year-old so I can't stand having to wait 15 episodes for a mystery to come to its conclusion. I also can't stand wasting my time getting emotionally involved only to have a main character die. That is to depressing, and it irritates me! 
Besides K-drama I am a huge K-Pop fangirl! I haven't been following this for long either, but I'm much better than a newbie. I am a self-proclaimed K-Pop hoe seeing as I don't have a favorite group, and I have multiple biases within groups. I love male K-pop groups, other than 2NE1, SNSD, and Red Velvet I don't listen to many other female K-pop groups. A lot of female groups bother me because they're voices are way to high pitch, and sometimes they come across as sounding whiny. I like girl groups that have a more mature vibe and deeper voices such as 4AM. 
When it comes to Boy groups I have a few groups that I love to infinity and beyond such 2PM, Monsta X, Big Bang, GOT7, B.A.P, and Winner (´ε` )♡. I like groups such as BTS, Exo, and Vixx but I have something called mainstream aversion (I created this diagnosis myself) and that means that once a group becomes to popular or over-hyped, I lose interest.   ̄ヘ ̄
I can't stand being on the internet and seeing that group EVERYWHERE! It just turns me off and makes me uninterested. I'm happy that all their hard work is paying off but its just annoying to go on YouTube *BAM* Exo. Go on Facebook *BAM* Exo. Go on my amino app *BAM* Exo. Driving down the street *BAM* Exo. Seriously? (ಠ_ಠ)
I know somebody out there understands and feels my pain. 
Other than K-pop and K-drama I spend the rest of my free time reading books (wattpad and kindle are my best friends), writing stories, and acting like the college student I'm supposed to be. I'm always looking for new people to talk to and share my interest with so please feel free to send me a message! It's gets kind of lonely when your "friends" are characters in dramas, and a laptop. You can also find me on my blog discussing my love for K-Pop and K-Drama. My blog is pretty new, so I love hearing feedback and other people's thoughts!  Blog: LoveKoreana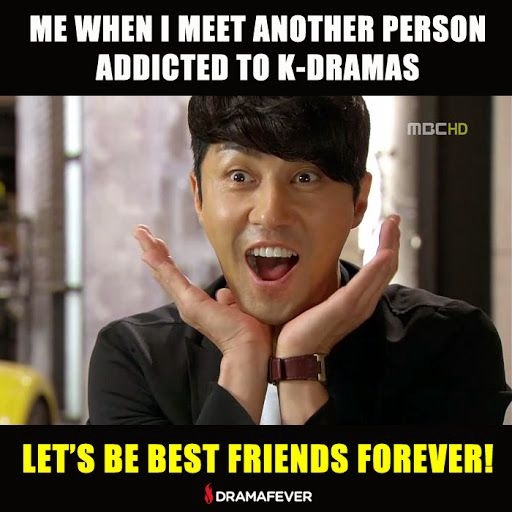 Nice to meet you!
Statistics
354d 9h 48m
ALL TIME
9,550 episodes, 447 shows
13h 23m
ALL TIME
7 movies
List Updates