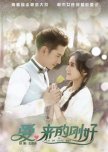 After finishing this show I had to take a deep breath and watch something else before I could write this review. I was so upset that I had spent the last few hours watching such a bad show. If you're familiar with C-Drama's then you understand that they commonly recycle the same cliches. This show used every cliche EVER! I don't want to spoil anything, but just understand that I'm not exaggerating. Plot I don't want to be a debbie downer but this show had very few good points. The plot went all over the place, and sometimes I couldn't figure out what story the show was trying to tell. The synopsis mentions that it is about a girl with a great sense of smell who creates perfumes and becomes successful with the help of others. That is a very inaccurate summary. That summarized less than 5 episodes. Every character mentioned in the synopsis was evil starting from episode 1 and betrayed the female lead at least once. Even the male lead hid a few secrets from her. The perfume company was mentioned, but the majority of this show takes place in the hotel industry. Characters They were all bad. The main female lead was stupid, naive, and childish. Later in the story she becomes less childish but she was still easy, and gullible. The male lead was cute and worked hard to get his happy ever after with female lead. Sadly though he was a pushover, and lacked a spine. He let his family control him, and his arranged fiancee manipulate him. A lot. He got stuck in her little traps so often it was annoying. The first half of the series he was constantly in the hospital because he never learned from past experiences. The villains were just terrible. They are your common cliche villains that could be handled quickly in real life, but in dramaworld it take 60 episodes to do. There was not one smart person among the characters. Overall this show was not worth the time. I had watched until episode 12, skipped to episode 32. and trust me the plot hadn't changed much. It was still very stupid. The show definitely didn't need to be 60 episodes and it might've actually been good if it had been maybe 12 episodes. It's just hard to handle these fools for 60 episodes. I recommend this show for people who love cliches, have high patience levels, like stupid leads, and have plenty of time to waste. If you would like some recommendations check out my blog: http://lovekoreana.com/
Was this review helpful to you?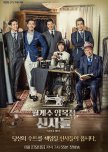 Its hard to find a long drama (50+ episodes) that actually manages to keep your attention the entire time. The problem with long dramas is that they usually tend to drag out plot lines, or insert the characters in stupid, unnecessary situations. This show was a nice change of pace from those other shows, and delivered something those shows don't. A great plot, with engaging characters.
Plot~
The plot focuses on a tailor shop and the clothing industry, which to be honest I know nothing about. It still has its cooperate moments, but its a different stroke than the usual office setting. The show mostly focused on how a small family own business could compete with a large,cooperate business. The focus on family and friendship is one the parts that won me over. The story follows about 5 story lines that all interconnect, and it does a great job of going into detail and developing each plot line. The bromance between the main 4 men was also adorable. Every time they got together, a slow motion scene was ensured, followed by chaos and me dying from laughter. I like all the couples but my favorite was Tae Yang and Hyo won. It was a change of pace to actually meet a nice rich girl who wan't scared to go after what she wants. This story-line also allowed us to understand the "villains" of the show and learn more about the "evil" brother.
Characters~
Once again I love them all! The main cast was diverse and filled with great characters. The female lead did have some annoying moments, but there were very little. I loved the Hyo Won and her mother! This family was supposed to the bad guys in the story but they were all so funny and the only one who was semi-evil was the brother. But it was still hard to hate him because the truth is he is just a over protective older brother, and a mama's boy. The story does a great job of developing these characters and adding depth.
Overall I really enjoyed this story and I was sad to see it end. I will definitely re-watch it, but because of the length (51 episodes is a bit too much for me) I will only re-watch certain parts. I definitely recommend this for anyone looking for a good family drama, with cute couples, funny bromance, and lovable villains.
If you would like some recommendations check out my blog: http://lovekoreana.blogspot.com/
Was this review helpful to you?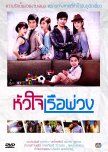 This show was one big disappointment. I was expecting a romantic forbidden relationship between an aunt and her niece's fiance. I got that plus some unexpected surprises. Thai dramas have certain cliches they always include, and this show was no exception.
The plot starts off great and the chemistry between the aunt and the guy is great! There were some annoying side characters, but it was easy to ignore them since they weren't on screen much. How quickly that changed...
I don't want to spoil anything, but let me just say what you're given at the beginning is not what you end with. The show started as a drama-romance and ended as a action-thriller. And trust me it didn't transition well.
Would I re-watch this? No.
Would I recommend this? The romance is cute, but the side characters and the plot cliches ruin it. If your bored and have nothing better to watch, then go ahead. If you hate wasting your time on shows with bad plots, and stupid characters then you might want to skip this.
Although this show was a mess, the lead actors are great so I recommend you check out some of their other shows!
If you need some recommendations you can find some on my blog: http://lovekoreana.blogspot.com/
Was this review helpful to you?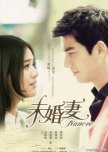 Fiancee
1 people found this review helpful
For a show centered around an affair and the aftermath, the plot was unexpectedly good. Sadly, the characters weren't. At first I was rooting for the female lead, but by the end of the show I wanted to slap her. She kept making stupid choices, and kept pushing away the male lead who has been loyal for such a long time. The plot keeps you engaged but some of the scenes leave you dumbfounded by the stupidity of the characters. Every episode I would pull my hair in frustration, but no matter what I would always watch the next episode. This show is strangely addicting, Even if the characters drive you crazy, you need to know how its going to end!
Would I re-watch this? Yes, or at least certain scenes. Hou Zi is the perfect man, and I love how protective he is of the female lead.
Would I recommend this? Only for those who are patient. At the beginning of the show, the female can come across as annoying because of the stupid choices she makes. She grows smarter and makes better choices but it definitely takes patience to make through those first 5-6 episodes.
If you would like some recommendations check out my blog: http://lovekoreana.blogspot.com/
Was this review helpful to you?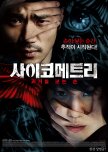 This movie is no doubt a great thriller. It gets your heart pumping and your palms sweating. This movie keeps you on the edge of your seat the entire time. So why didn't I give it a higher rating? The plot and cast did a great job of delivering a supernatural, crime story, but there where multiple parts where I found myself confused because of the behavior of the characters or unanswered questions.
Plot~
Overall I loved the plot! If I had to rate the beginning I would give it a 10. My rating only started to drop once they introduced certain people, and certain events happened. By the end my score was a 7-7.5. The ending felt unsatisfying. There were certain characters introduced earlier on that just disappeared. We have no idea what happened to them. The only person we see at the ending is 1 of the main characters. Basically other than him we have no idea what happened to every one else. They left a lot of things up in the air. This is the part that bothered me.
Characters~
Kim Kang Woo did a great job portraying his character, but sometimes I wanted to smack the crap out of him. For a cop he lacked common sense. Some of the things he did were questionable, and at certain times I was sure he idiot. He lets his emotions drive him a LOT, and for a man who has been a cop for years, that made me wonder. How has he survived this long? Kim Bum looked very dark, and very cute in his role! The only complaint I had is that for a guy who's always bleeding and coughing up blood he never goes to the hospital. The other characters such as the other detectives, and Kang Woo's superiors got on my nerves. They didn't act according to their job title, and they were always looking for ways to push the blame, and not accept responsibility. As first I thought they were relatable, but after a while I became confused. How can I relate to men that obviously don't know how to do their job? And who would go to these guys for help? All they care is about themselves!
Overall~
Would I re-watch this? No. It was good, but it was definitely a one-time watch. This is one of those movies where the suspense plays a big part. After you've watched it, it just doesn't have the same feeling.
Would I recommend this? Yes! It's a great movie, and I think anybody that enjoys thrillers or detective movies would agree that this is one of the best. I wish they had ended it better and given more detail but overall it was an enjoyable watch.
Read this review and more at: http://lovekoreana.blogspot.com/
Was this review helpful to you?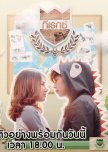 Nice, short, sweet, and to the point! Let me just say that T-Rex is absolutely adorable! The plot is your your usual love at first sight but the characters and their interactions make it feel different! The show is short at only 4 episodes, but because of this there is no unnecessary drama, and the plot only focuses on the growth of the main characters.
The relationship between the leads was cute and funny to watch. Baiplu is just a normal girl who gains a adorable, dinosaur stalker. T-Rex is what makes this show special! His child-like personalty, and innocent smile just steal your heart!
Would I re-watch this? Heck, Yeah! This show provides a sweet shot, when you need a break from watching melodrama, or mainstream shows, This is no doubt on of the best U-Prince shows!
Would I recommend this? Definitely! Especially for people new to Thai dramas or want to watch a cute, uncomplicated romance!
If your looking for some recommendations check out my blog: http://lovekoreana.blogspot.com/
Was this review helpful to you?