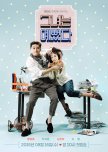 This K-Drama was one of the best ones i have ever seen. The main thing that made me want to watch this was because it had Park Seo Joon in it. I definitely made the right choice. His acting was brilliant. The chemistry between the two main characters was amazing, they were so perfect together. The story line was also amazing and different to other dramas, mainly one of the reason why i decided to watch it.
Another thing i liked a lot was Choi si won's acting. His whole character made this drama even better and enjoyable to watch.
The only thing i didn't like was that the first episodes were a bit slow as in there wasn't much progress in the story line but around the 3rd episode, the drama started getting better.
I would personally recommend this drama as it is full of: comedy and romance. The actors were all great. I loved watching this drama a lot.
Was this review helpful to you?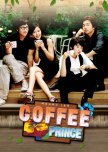 This drama is soo good that i can't even describe it with words. This story was so unique and amazing, it's not like other Korean Dramas. There was something special about this one which was what made it so amazing for me. Just watching Go Eun Chan and choi han-kyul fall in love slowly and realising their feelings made my so happy. The characters fit perfectly well with each other. What made it also different was that the male character never gave up on chasing the girl character. He loved her even when he thought she was a girl showing that love has no bound.
As normal, gong yoo's acting was indescribable, he really knows how to make a drama come alive and he also makes it very funny. The characters had such chemistry that it physically made my heart hurt out of happiness. I just don't know how to describe it. Although there are some painful and sad moments, this drama is one that will always be my favourite forever.
You must watch this and if you have already watched it, WATCH IT AGAIN! The feelings form this drama is just
?????????????????????????????????????????????????????? !!!!!
Was this review helpful to you?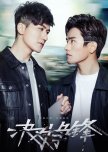 LOVED IT!
the chemistry between these actors was amazing. Although they didn't officially end up dating, you could just tell that they were already a couple in the last episodes. The beginning was amazing because you could clearly hate each other but as time passed they grew comfortable with each other, they even started joking with each other and laughing.
Another cute thing about this drama is that Yuan Yang (one of the main actors) is very protective and worried over Gu Qing Pei (the other main actor). It just a beautiful relationship between them.
Its an amazing hate then love drama. I really enjoyed watching it, so you should tooo. ;) :)
Was this review helpful to you?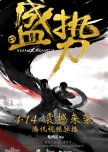 This drama was just AMAZING. I loved it so much! It was so good that as soon as I started watching the first one, i couldn't stop. By the time I was done watching the drama, i didn't know that it had already stopped. I was waiting for another episode to show because i was addicted to it.
Overall it wad generally a good boys love drama, although they do not officially start to date, there journey to their love was fantastic. The 2 main actors were soooo handsome (the main reason I decided to watch it :) ).
I would definitely recommend this because no only was it romantic, it was funny as well. The only bad thing is that the ending was rubbish. I mean it left me questioning so many things. But hopefully they will do a second season.
Was this review helpful to you?