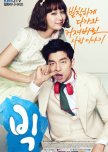 Big
5 people found this review helpful
Okay, I really really liked this drama from the very beginning, but DAYUM! What a horrible ending. I am so freaking disappointed!!! I expected a much better ending. Heck that wasn't even an ending at all. What the heck happened? It felt like it was rushed. They drama was going so well but the ending just totally ruined the whole thing. *sigh*
Was this review helpful to you?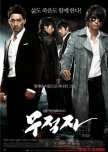 Why are Korean so good with writing story plots?? This movie is very touching. It's a masterpiece. It's a very touching story about two brothers and the many things they have gone through. I couldn't help but cry almost throughout the movie. It's so heartbreaking what these two brothers have gone through and the love that they have. It's an amazing movie!
Was this review helpful to you?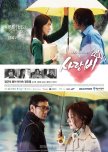 This was such a great drama. It was pure and heartwarming. I loved every single moment of it. I now understand why the writers wanted such an actor like Jang Geun Suk to play the lead role because he did such an amazing job. Yoona's acting was also great here. They both delivered their characters very well and through their acting, they brought the story to life.
The plot was very interesting when I first read it and it was the reason why I was anxiously waiting for this drama. It was very well written. Destiny really does exist and the story has a great moral in it. While watching the drama I learned a lot. IF you truly are meant to be with a person, then no matter what you will be together but if not, then accept it and go on with your life.
Overall, the drama was great and I will surely miss this drama. It was surely an emotional rollercoster ride.
Was this review helpful to you?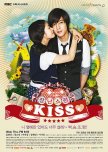 This review may contain spoilers
This drama never bore me to death from the very beginning. Although it did get me irritated because of how Oh Ha Ni followed Baek Seung Jo around. She seemed like a stalker and it got me really irritated but I never stopped watching. As I continued to watch the drama it made me realize that Oh Ha Ni was a much better and stronger person than how she was in the beginning. You can tell that as the drama goes on, the characters change in their own way. Baek Seung Jo who was always cruel and criticized stupid people became more caring and learned to love Ha Ni. Ha Ni who was immature and childish turns into a hardworking and strong person. Even though she was often hurt because of Baek Seung Jo, she would always put on a happy face. She kinda inspired me in a way. In the end *****SPOILER ALERT***** she got into college, got into nursing school, and even got her man. It just shows that working hard pays off. I really loved this drama and it was super duper cute! Best version and one of the best dramas ever! PLAYFUL KISS FIGHTING <3333
Was this review helpful to you?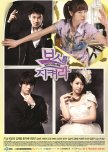 GREAT ANOTHER GOOD DRAMA IS FINISHED!!! I love this drama! This is absolutely not like any normal drama out there. To tell you the truth, I was really getting tired with the traditional dramas where they had the two main leads and everyone wants them to not be together and does everything in there power to keep them apart but in Protect the Boss it was so different. I absolutely love No Eun Sol. She is the best heroine out there. She broke the stereotypes of the heroines in dramas. I also love how all the characters in the drama was so childish and even though they were the enemy, they were still lovable. This drama is just simply the best and I'm really sad that it's over. I really really liked this drama. Oh, I forgot to mention how funny this drama is. Even when they were times when it was serious, they still added something funny to it that make you laugh so much. This drama is so much fun and I really enjoyed it.
Was this review helpful to you?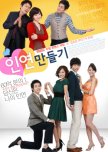 This was a great show. Drama, compassion, family values, tradition, and real love, this show had it all. You will be very entertained watching this. If you look for faults you will find them, but the storyline and acting will keep you going. I enjoyed every minute of the show. I love how destiny was shown throughout this drama. I recommend this drama to practically everybody! This show had everything. Enjoy!!
Was this review helpful to you?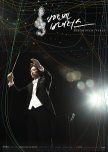 this drama was okay i guess, it was worth watching. I have to admit that at some points I wanted to stop watching it because it got a little bit boring but I continued to watch the drama. As the drama nearly ends, it got really interesting and I really wanted Rumi and Kang Mae to end up together, but in the end............well you have to see for yourself. The last few episodes made me cry a lot. This drama was alright.
Was this review helpful to you?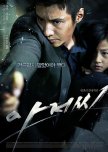 This movie is full of action and very very real graphics. I really really liked this movie. It was very touching and very thrilling. Won bin's acting was amazing and really good. The little girl was so adorable and she is very good acting. This movie made me cry lots and lots of tears!!! It's very touching.
Was this review helpful to you?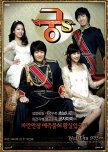 Goong S
2 people found this review helpful
The only reason to why I watched this drama in the first place was because of the first one. I am very disappointed in the drama. I love se7en but this was just very boring.
Was this review helpful to you?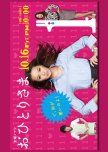 To tell you the truth I only really watched this drama because I heard that Big Bang's song, Koe Wo Kikasete, was going to be the opening theme. If it wasn't for that, I wouldn't have probably bothered to watch it at all. I only wtached four episodes because it got really boring. The whole story if pretty good because I really wanted to know how things would end up between the characters because of their age difference but I just couldn't watch it. It is so boring to me.
Was this review helpful to you?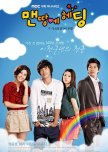 Well, I don't know. This drama was okay but it got really boring to me. It's good but not great. I just decided to drop it because I lost interest in watching it. I really feel bad though because Yunho is very good at acting.
Was this review helpful to you?