If you're still experiencing technical difficulties, please report it
here
.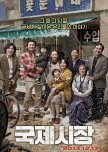 Oh my god.
What an amazing, interesting, teaching and touching film!!!
Couldn't stop crying ;( ;( but maannnnnn it was good.
I really reccommend you to watch it, the actor are great, the music is well composed, the view, the plot and the atmosphere are all incredible!
10/10.
You Must Watch!
Was this review helpful to you?