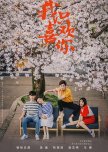 It has not been directly mentioned in the show description but, because of my extended family experience with it, my assessment of Yan Mo is that he has some sort of autism spectrum disorder (ASD, probably Asperger's). I love that the story is based on real life and the manner in which the characters have been written and portrayed. Living and loving someone with ASD can be challenging at times (as shown by the awkward moments sprinkled throughout and this show really highlights that it is possible with the right partner.
Was this review helpful to you?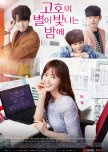 What makes this drama different than most including an office romance is the approach from the two primary male leads. Kang Tae Ho seemingly is harsh, unapproachable, yet fair... And Go Ho's ex-boyfriend seems nice, even handed, and obviously still carrying a torch for his ex. Go Ho is a woman who is working hard at her career, friendly, and full of life. This drama finds her at a juncture in her life. Will she return to her ex-boyfriend (now her boss) or will she take a chance on a new love. I believe one of the biggest reasons to watch this very lighthearted and easy to binge drama is the presence of Kim Young Kwang (Kang Tae Ho). His seriousness/broodishness begins to disappear when he finally declares his like, then love, for Go Ho. I believe their scenes really display their chemistry and his smoldering intensity.
Was this review helpful to you?