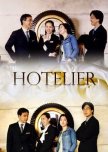 Hotelier
9 people found this review helpful
I disagree with the other review. For me this drama is just one of the bests! The love story was certainly there. You can feel and smell it. The subtle and obvious ways of Frank to show his feelings to Seo Jin Young melted me down to my feet. He is just soooo romantic. The scene in the employee entrance' door where Frank closed the glass doors in their left and right sides so Seo Jin Young can focus to only him as he told her he loves her was.. oh my gosh! It was just so beautiful you would suddenly want to be a Hotel Manager and look for an M and A Hotel Guest Guy to fall in love with. This is a really good romantic drama. I promise!
I would have given this an overall 10 but because the music didn't get to me like the OST of the recent dramas did, I thought it needed improvement in that area.
Was this review helpful to you?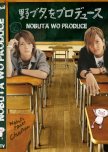 I've seen a lot of asian dramas! and I mean a loooot! but most of them are romantic comedies coz i like power hugs and all those cheezy things in love stories (hahaha) so, I never thought I would like a drama about friendship. Nobuta wo Produce is a story with realistic issues. A lot of us can relate to the shuji-kun character. Most of us would really do everything to get along with everyone well and just avoid conflitcs. I also have the fear of not being liked at by people at work and in my community. That would be so depressing!. This drama did not teach me new things about life.. what it did was remind me of the little things I sometimes forget.. like, having the option to hide the thing that hurt you in a jar. and then when you're completely over it, you will accidentally open the jar and see that thing again but this time you won't feel pain but you will laugh at the memory it brings you.. hehehe. so, go ahead, watch it. this drama is a good choice. :)
Was this review helpful to you?