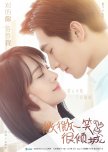 Love O2O
14 people found this review helpful
okay so i'm not quite a dedicated viewer of Chinese dramas. i just watched a a few of them and they were not bad.
this drama can easily be described in just a few words.. nice, warm, cozy, romantic, light hearted, cheerful.
note my words "easily be described in a few words" this implies there's not much you can expect.. there are hurdles but are easily overcome..love triangles but easily broken..this is what you say an easy light hearted romance..
the gaming part didn't interest me at all...i found it a bit boring and just skipped through them..
the male lead is fantastic.. his acting is good.. and not to mention his looks.. he is someone you would just spend the whole episode looking at..
the female lead didn't impress me much..she is really pretty and her character was cheerful..and these may be the only things to her credit..i felt that her acting was not up to the mark, sometimes i just found her expressions over expressing or sometimes may be expressing nothing at all...oh,.! i just forgot to mention the PARK SHIN HYE syndrome that she has to her credit...it was really annoying..
the music was not bad...i don't remember them well so they are not remarkably good...
i don't rewatch dramas.. so i won't recomend it..
if you are looking for something light hearted, romantic and nice , just go for it...
Was this review helpful to you?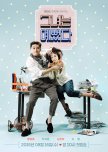 it was a great drama...the plot was nice...and the cast is awesome..
and the couple...! oh god they were so cute together.!..the chemistry between them was great...overall the story didnt have much depth...but its a cute romantic drama...and its definitely worth watching...
Was this review helpful to you?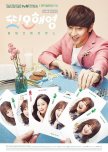 Firstly, I didn't start watching it for the cast as most people out there. I watched it as romantic comedy is one of my favourite genres.
The drama gives a real outlook on most people's mind and how they handle relationships and fear of loss with some twists. At first it seems like a psychological one, though I'll say I am a bit disappointed with the loss of focus on that part later in the series.
Regarding the characters and their development, the leads are oh hae young or just oh hae young as referred in the drama and park do kyung; there's another oh hae young referred as pretty oh hae young in the drama. Though I liked just oh hae young better than pretty oh hae young.
The story revolves around just oh hae young and park do kyung. Oh hae young is dumped by her fiancé the day before her wedding and is miserable. Then she meets park do kyung and the story develops from here. Though it is quite bitter between them but it grows eventually with twists and turns.
I liked the character development in pretty oh hae young better than any other character. I liked the acceptance that eventually indulges in her. The leap of faith that do kyung takes is also heart touching . just oh hae young 's character is what you describe as honest, she reveals and expresses her feelings so effortlessly that it took me by surprise, though I didn't found much development in her character and I guess I liked it is as it is, I wouldn't have appreciated a change in her free spirit. Do kyung's mother is the most annoying character I have ever seen, I would really like to tell her to grow up, she is very very annoying.
The story that develops between the leads was great , though at some point between the series I began to like the chemistry between do kyung's sister and ji sang better than the main leads.
about acting…soo kyung ( do kyung's sister) is great. I liked her personality , she is mature and understands and grasps the situations well, though her actions are hilarious and so is her chemistry with ji sang, with seriousness and twists at some point. The leads were good and portrayed the characters well ,especially oh hae young (seo hyun jin) . And yes oh hae young's mom and dad are sooooo good. I don't know why but I loved her mom and her dad is so sweet, like really sweet.
the music is good.. some of them cheerful and some of them slow and sweet kind..
I don't rewatch dramas, so I won't recommend it.
This is recommended to all romcom lovers, you'll love it. It's worth a watch.
And lastly, the review is purely based on my opinion and is not meant to offend or oppose anyone else's opinion.
Was this review helpful to you?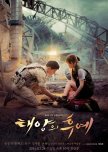 THIS IS THE BEST DRAMA I"VE EVER WATCHED, WITH THE BEST ENDING EVER......
Was this review helpful to you?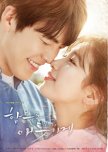 it started really well ,i got hooked up...then it got stable..and to say truely, i found it frustrating with all the emotions it threw at the viewers.somewhere in the middle i found it draggy too.. but at the same time it never once let me drop it or not anticipate for the next episode.. i waited every week for the day it aired..
this drama has something which makes one to hope for more ..i always did..
woo bin's acting is something to praise for.. i really liked the way he portrayed his character.. i liked Suzy's acting as well (unlike others).
and one thing that is amazing is its OST...its one of the best I've ever heard.
i don't rewatch dramas , so i won't recommend it.
i would recommend it to those who like melodramas, its a bit sad one ..it breaks your heart while mending it... give it a try, its worth one..
Was this review helpful to you?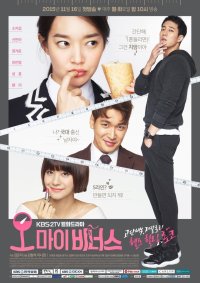 one word.."amazing"...!!
the plot was new...i haven't watched anything like this before....
it was super romantic and super funny...
and...this drama has the best ending ever...i'm in love with the ending...!!
its worth watching , definitely.. !
Was this review helpful to you?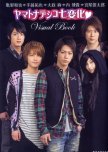 this was my FIRST j drama and its not bad...it gives you a GOOD feeling when you watch it really...it beautifully shows that everyone has complexes , problems of their own but they can be overcome if you realize your power, have faith and show courage to step forward...
but one of its drawback is that there are a lot of things that are hard to digest...so they really should have added fantasy and supernatural in the genre(as i have said earlier)...
also the acting could have been much better...sometimes it seemed a bit makey (if you know what i mean)..its like you realize "oh they are acting..its a drama m watching right now" ..it lacks the element of making you believe in it at some points..
it gives you a anime like feeling..i felt like m watching an anime..
the music is not that good here..i wonder even it was there because i can't seem to remember any of them except the opening song and the ending one..
i don't rewatch dramas so i won't recommend it..
well overall it was a nice watch and i enjoyed it neverthless..if you are searching for something light, fluffy, fun and ESPECIALLY CUTE BOYS and really quick (its short duration wise)....then this is your drama ..so go grab a watch...
and now m off to watch another j drama..
Was this review helpful to you?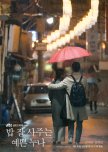 READ IT TILL THE VERY END...
every scene every episode is a bit dragged out.. i didn't watch episode 15 and caught on just fine.. but the story was really good.. something a lot of people can relate to.. being an Indian i know how imposing parents can be.. since i myself is going through a similar situation depicted in this drama. so i couldn't help but love the story.. ending was really really good.. but a few episodes lesser would have sufficed.. one should watch it for a very relating and realistic story of love.. the essence of love in here is real..the characters and their flawless chemistry is just beyond real.. cheers!
Was this review helpful to you?