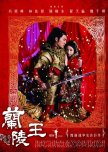 Overall:
The drama is very fun in the beginning and begins to get more and more heart touching. It is very beautifully done, events spaced out well. Actors are great :) Many people fall for the looks, which is very eye pleasing.
Story:
It is based on the battle between the two territories, but not overly based on action scenes. Having a magical spark added to a historical dramas always makes things more fun. As a result, it becomes more of a legend rather than realistic portrayal of the history. Very calm and steady storyline, no heartache until the ending. Can't say if it's totally tragic, but tears were shed.
Cast:
Again...eye pleasing. Although sometimes the long hair really bothers me. The main characters were into their characters, especially the bad ones. Totally feel the rage to kill them. Details were portrayed very well. As well, we have two great main actors.
Music:
I must say that the music itself makes me remember the scenes from the drama. Everytime I listen I have flashbacks. Ost totally match up to the mood of the drama.
Rewatch:
It's not a heavy drama, which will set you to a depression or something. It is a drama you can watch to just relax yourself and to release yourself. The ending is worth watching over and over again. For those who wants to cry, but have no specific reason why the ending is a very good start.
Was this review helpful to you?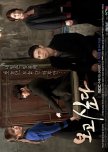 The story starts off to be very cute and the story gets more and more intense. The actors portray the characters very well. Revealing the terror, rage, and fear inside all characters. A lot of heartaches, and big after drama effect. Casts is definitely amazing with Yoon Hye, Yun Chun, and Seung Ho. This was a big step for Seung Ho to act as an adult, but he did very very well. I would rewatch if my heart allows it, but I am afraid my heartaches too much after. Too tragic.
Was this review helpful to you?