There is one word to describe this show: CRACKTASTIC.
This show is funny, but unlike many asian dramas it doesn't suffer from trying too hard to be funny. It knows where the joke is then ENDS it. The comedy in the show is paced really well with the drama, so you wont feel as if you're stagnating in the drama or comedy for too long.
The romance is good. The characters are believable, and their romance progresses naturally without the plot forcing them together too soon, or keeping them apart for too long.
The villans in the drama actually have reasons for being the way they are, and at points you can really feel for them. No one is wholly evil, so you get to see the good and the bad in people and their struggle of which side will win. The mustashe twirlers are at least funny, so even if you don't identify with them at least you get to laugh at them throughout.
I had to give this a 9 out of 10 because one major storyline is just never resolved, also because although the ending was nice, it didn't really go with the rest of what the drama was.
Was this review helpful to you?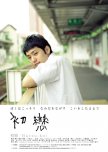 This has a very 'independent movie' feel to it. The reason I gave it so high a rating is not really because the cinematography was unique or that the story was so different, but rather that this seemed to be a personal story for the filmmaker, that was told well.
The story is about a boy who feels isolated. Some of the kids in the school know he's gay, and they single him out to pick on him. What drives him more into isolation is the fact that he is in love with his one really good friend, and can't say anything to him because he's afraid of his reaction. While he's riding the train he sees a gay couple, then follows them curious about their lives. The rest of the movie is him figuring out who he wants to be and if he cares how the world perceives him. There is also a plot line about the gay couple themselves, and how they feel like they are being treated by society, and their families.
The acting wasn't very good, but they didn't seem to be any really professional actors in the bunch so it was more them doing the best they could. It wasn't ever glaringly bad, like it dragged the scenes or made it seem like the actors were uncomfortable saying the lines. It was more of actors looking at the camera every once and a while, and a smile while they were trying to get out dialogue.
The "sexy scenes" were a little more awkward that the rest of the movie, but thankfully there were only a few of them and easy to fast-forward through.
The music was okay for the most part, nothing to really pay attention to, but there were one or two parts where it just turned weird for no reason.
Overall I would recommend this movie to anyone willing to give an independent movie a shot. It was charming and was made really well with what little resources they seemed to have.
Was this review helpful to you?