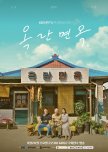 This heartwarming 2 episode short story has more impact than some of the long dramas. It is definitely worth watching more than once.
Summary: A short and sweet drama with enough suspense and romance to make it worth watching. The set of well experienced cast members along with the good storyline created a solid drama with nothing lacking. Viewers that like the disheveled oppa version of Kim Kang Woo from the drama My Husband Oh Jak Doo will get to see a bit more of it here. 8.5/10
Cast: The cast is well seasoned with plenty of varied experiences. The male leads, actors Shin Goo as the father and Kim Kang Woo as his restless son, are perfectly paired for their respective roles so much so that one forgets they are acting out a drama. Their timing and delivery are in sync with each other. Kim Kang Woo sheds his modern Seoul smooth style and contemporary model looks to reprise the back country scruffy man similar to his role in My Husband Oh Jak Doo. They are matched against actress Lee Seol who provides a believable combination with the male leads. There are not many credits to her name. But, she definitely has the talent that will land her more lead roles
Story: The story moves very quickly being only 2 episodes. There were nothing lacking and it built up intensity to the end. Saying much more will spoil the drama. But, I was very satisfied with the ending.
Music/Sets/Costumes: These are all in line with the plot. The small family store setting could be anywhere in agricultural small town areas. They added to the story without being obtrusive.
Was this review helpful to you?
Madonna
0 people found this review helpful
The biggest take from this film is there compassion in even the most bleak places.
Story: The story is as dark as the description with a messages of redemption and the value of a human. But, it was told at a steady pace with a believable subject matter. It's riveting and at times hard to watch without feeling upset at the environment and conditions face by the main character. It was hard to put down. 9/10
Cast: Outstanding! One can forget this is just a movie and believe the main leads have experienced some of the tragedies depicted. 10/10
Music: Dark and dreary. But, well suited for the movie. Almost perfect. 9/10
Rewatch value: Wirth rewatching once the tears stop. 8/10
Was this review helpful to you?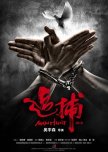 Manhunt
0 people found this review helpful
Screenplay and direction by John Woo gives high expectation for this movie. This is watchable for the action. But, is not John Woo's best work. It's middle range. The dialogue is second to the action scenes which take up 80 percent of the drama if not more!
Story: Made simply to compliment the shootouts! The dialogue was more like transitions to the next fight scene. The ending was cliche and cringey almost comedic.
Cast: Casting is typical for Japanese films with experienced actors. Ha Ji Won and Stephy Qi add the beauty factor. All the cast performed well.
Music: The music was appropriate for an action movie. Nothing memorable.
Rewatch value: Average. Not something I want to see again.
Was this review helpful to you?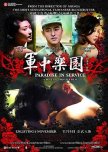 Summary: Highly recommended!
The movie left me with a different feeling than expected. Thought this would be drama with a lot of comedy. Fortunately, it provided a realistic perspective that may not satisfy everyone, but, was brutally honest most of the time.
Overall, the movie is worth watching more than once. The storyline is supported by an experienced and talented cast that walks in stride with the plot and they are not dragged down by it.
Story
The storyline has depth, authenticity and flows at a proper pace to not feel boring. There is less than 2 hours to transport the viewer back to the 60s to a war and environment where most were not even born or even taught in school especially for non-asians. As a non-asian, I appreciate the glimpse of life and times during that era. The story showed a slice of life of those forced or voluntarily took on hardships to survive. The best part is the viewer can clearly see both sides of those in control and those being controlled without needing to take sides to ostracize anyone. You can see they are human with faults and also some good characters, essentially they are human and you can't put yourself above it while viewing this movie.
Cast/Acting
The strong cast is a plus in this, as expected, lead by the boyish pure vibe delivered well by Ethan Ruan as the brand new soldier cast into unorthodox surroundings. His facial expressions are the best especially when confused. This calls for a serious role playing of all cast members and they delivered.
Music
The music reflected the times and environment of the late 60s and early 70s in that region. It would not make the grade today since today's music are rarely composed of real instruments. Don't expect modern day techno songs or the latest pop single to make viewers more comfortable. That would stain this movie.
Was this review helpful to you?