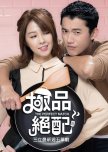 This show started off really well and I really loved it till episode 17 but after that the story lost focus and it ultimately limped to the finish line (the show was extended which really hurt its plot and pacing).
The best part of the show for me was Chris Wu who was awesome and such a treat to watch. His character Huo Ting En was smart, mature, thoughtful,a great mentor and respected the heroine's opinions and decisions. Also the female lead was intelligent and spunky and not annoying like most of the female leads in Taiwanese dramas.The chemistry between the leads was crackling and the bromance between Huo Ting En and Peng Xiao Bin was really fun. The second leads are also not irritating and there are no out and out villans in the drama. Not a bad show in any way but would have become a favorite had it ended a couple of episodes early.
Was this review helpful to you?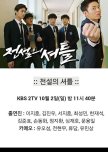 This is such a sweet and funny show that I felt compelled to write a review just so that I can persuade more people to watch this very delightful drama special.
First of all this is very short (only one episode!) but that does not mean that you are left confused and unsatisfied at the end (which happens very often in case of drama specials). Also it is a story set in high school and is all about Bromance (who needs romance when the bromance is this good!). And if you need another reason for watching then there is the amazing acting especially by the lead trio. Lee Ji Hoon was so good here as a high schooler that I was very surprised when I found out his age (how can he be 28?!). That man deserves to be a lead in a comedy(soon...please).
So I would to recommend this adorable drama special to everyone because this is a very very funny show which manages to be cute and warming at the same time.
Was this review helpful to you?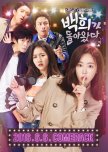 This short series is more like a movie than a drama but I liked it. It is cute, mysterious, a little heartbreaking but with a sweet ending and endearing characters. I loved the cast and the acting was deabak all round. I was totally engrossed by the story and i didn't forward anything which is always a plus and happens rarely for me. The series is well written and I really liked the cinematography.
This is one of the best short dramas I have come across, however it does not have much of a rewatch value.
If you are ever in the mood for something short but interesting and gratifying then this is the one for you.
Was this review helpful to you?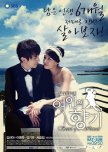 OMG...the feels...the chemistry...
The three leads are so awesome that I can even forget about the rest of the characters (who were irritating for most part). Kim Sun -A was amazing as a woman with a terminal illness trying to make the most of her every remaining moment. And Lee Dong Wook was perfect (and so hot). I was already his fan but after watching this he has become my most favorite korean actor. His facial expressions were flawless and conveyed so much emotion. And together Kim Sun -A and Lee Dong Wook had sizzling chemistry. The other lead Uhm Ki-Joon as her doctor and childhood friend was wonderful. His transformation from a cold hearted guy to a truly sensitive doctor was stunning to watch as was his crush on Kim Sun -A's character.
Thankfully this drama never veered of into the melodrama category and managed to give an uplifting story without being too unrealistic or trying to force unnecessary tears from the viewers. The story was sweet, funny and touching. The ending was perfect and is one of my favorite drama endings ever.
As to the rewatch value, well i have already seen it Three times so......
All in all one of my favorite dramas of all time.
Was this review helpful to you?