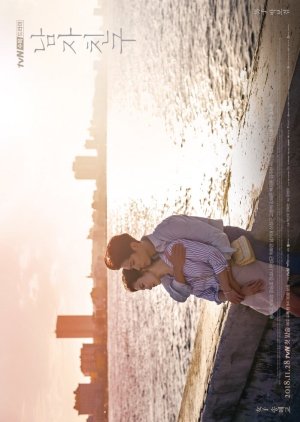 Oh the n number of times I burst out my crying tap with this one. Crazy.
Some scenes, dialogues, expressions and situations were just so heart touching.
It took me a while to get adjusted to the "real life Vs reel life" pairing, and I honestly couldn't enjoy their kiss scenes BUT, this drama was solid as a complete story, good depth of character, generous pinches of fairytale elements, great spring cast, logical and peaceful conflicts and over and above all, masterpieces of acting from everyone involved.

The music just tugs your at right places and you can't stop humming along with it.

A must watch if you enjoy good cinematography, meaningful dialogues, subtle expressions, great acting and peaceful paced dramas.
Was this review helpful to you?