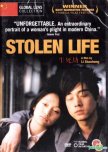 In my opinion, the writer was very bold with what they wanted to tell and how they should tell it. It wasn't sugarcoated. It was hard hitting reality. Life happens whether you're ready or not. Our female lead had a bad hand given to her and it only changes from there. The deception used by the director was very key.
And I'd like to think the rather dark subject matter does happen more often than not in real life which is why it's rather paramount to have common sense when it comes to unrealistic fantasy because in the hopes of becoming something more, you end up in a place you probably never thought you would be.
The acting was solid. I liked the gritty camera work because it meshed well with the hard-hitting story that was shown, so complimentary and I liked that this is a very unique story, tackling a taboo pressing issue in modern day life.
Was this review helpful to you?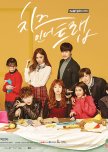 This was a binge watch for me. It only took two days and went by really fast. None of the episodes felt slow because I believe they were all genuine in design to keep the viewer guessing. HOWEVER the biggest problem for me was the indecision of where they wanted the story to go.
The characters really brought this story to ahead. If that was a good or bad thing, I don't know at this time. They all had flaws. There was no perfect character, in fact none of them were close to being perfect and I think that was by far the biggest challenge the writer had to make because you have all these characters with separate goals and motivations and it's hard to gel them into one coherent message or theme.
At the base, you have college students that are trying to get by and shape who and what they want to be. But then there are characters that have emotional baggage they've been carrying and haven't really expressed to others and if you combine that with all the external elements like family and love then things tend to get blurred.
Was the message that everyone should understand each other? That everyone shouldn't keep things bottled up inside so not to hurt others or that everyone should express themselves freely even if knowing it would turn out bad. There was really no answer and it was severely needed to give some sort of closure to the story given how absurdly abrupt it ended.
Overall, it needed a clear message and a clearer answer and because it didn't. You get mixed reviews and confusion and even anger because an audience watched for 16 hours and never got a pay off.
Was this review helpful to you?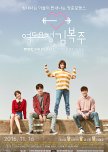 I can see why so many loved and rated this show so high because its completely justified. This was an unexpected treat to watch and I binged on it for three days wondering what would be happening next. The first three episodes are really strong in the premise and sets up what to expect. The first half is really good while the second half is faster paced but not by much. Sixteen episodes was the right call. I know others would want it longer or even shorter but what was shown was enough.
This lighthearted drama had so many good intentions within that its difficult to find a fault in the execution. The acting was great. LSK has shown great range in the roles she's taken so far. The OST is very good and the story is very much like a fairy tale which may lead back to its name choice, Weightlifting Fairy.
The theme of self-worth is present. Some have too much and others don't have enough but it's a very good message to get across because you give as much as you get. All these characters understand that and in the ever-hectic world of kdramas, it's very rare for that to happen. There's a sense of empathy and compassion throughout and it's very infectious.
Even if you're not the biggest sports fanatic, I'd recommend a viewing or two.
Was this review helpful to you?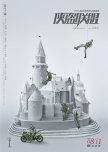 How can such highly renowned Chinese actors like Andy Lau and Eric Tsang be attached to such a poorly cliche-driven script is beyond me.
This is one of the films that tries to be smarter than the audience in the sense that we're just mindless fools not paying any attention to the story and who wouldn't blame them considering this story fails to attract any attention as you watch it.
It follows a thief who's been in the slammer for five years and gets released only to start thieving again... like two minutes after his release. Right away, plausibility thrown into the deepest part of space. Questions like what's he been doing the whole time in prison or how is it a master thief only gets five years? He's probably not that good considering he got caught--questions like those are ignored all throughout so don't bother asking.
Everyone in this plays such a cliche role where nothing surprisingly happens and when something does, you see it even before the movie was written. It's not remotely mysterious in any form. All the twists and turns are so choreographed that it's not even natural, that the actors are just going through the motions, getting a hefty paycheck with little to no motivation to push what they know is a poor story.
If this was the last movie on Earth, I'd find something better to do. Read a book, fool around with a significant other. There are better things in life than to waste two hours watching the cheesiest heist film in all of cinematic history.
Was this review helpful to you?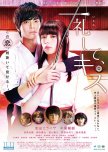 The calming pace of Archery with some romance kicking in high gear and almost too intense at times. It's been pointed out that the male lead's actions really aren't portrayed in a sympathetic way and I agree, the character could've used some more work but with full length film, things don't always work out that way sadly. The story itself was very self explanatory and not complicated in the least. Sorta a call back to the quote, 'We accept the love we think we deserve.' Both leads acted beautifully but the rewatch factor just isn't there because it wasn't exciting or memorable in that sense from other films available. An okay movie with not much going for it which I think was intended.
Was this review helpful to you?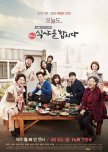 The first ten episodes weren't that good. The finale really saves this series for me as it was one of the best endings in recent memory.
I think the weird and peculiar situations that some of the side characters had just seemed so off, almost to the point of unbelievable.
While I think the first season emphasized more on food than story. This season was quite the opposite, more story than food.
I liked that the thin gray line between friendship and romance was explored, especially in the last arc. It was the most interesting part of the show to be honest. A sorta will-they-wont-they feel throughout.
I think if you don't relate this back to Season 1, it works surprisingly well. I think if you tie it back then it basically downgrades the first season being all for not but as a complete stand-alone or loose spinoff, it totally works.
Was this review helpful to you?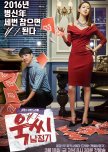 While it was a change from the status quo, the series failed to present anything new or dynamic to an otherwise very well produced series in today's modern korean drama.
Now I understand that all dramas need that suspension of disbelief in order to work and in that sense, this did well until it became repetitive to the point where the fast-forward button was the only legitimate option other than dropping completely.
The plot started off kindly but doesn't really do much except serve the main characters goals on silver platters. The theme of working for money and working to survive is ever so prevalent that it becomes tedious and misunderstanding. My only recourse is if you don't like what you do--then quit--find something else. Why be miserable at work and let that follow you home?
It was good to see YSH in the main role as opposed to being the sidekick and he played his character very well. Too well. Jung Ki is very beta. So very beta that I almost dropped this because he was so beta. I understand the contrast dynamic between the two leads but I still hoped that our hero had some standing principle of fighting back and granted it eventually came but for how long did it take? The female characters had no such problems as they were very strong independent women but Jung Ki and even Mr. Park, how they ever went into a cut-throat business world is beyond me.
The best episode of the series was the last one because throughout the entire show they kept teasing this romance arc. The biggest problem being it was too late and so very little as opposed to the chase.
The story could've gone in a multitude of directions but I feel as though they played the safe game. There was one big instance in which I was excepting a divorcee to enter the fold but it never happened and they never explained the situation so to me, it sounds like the writer needed the safe ending.
It's an okay watch but nothing groundbreaking and I wouldn't go outta my way to see it.
Was this review helpful to you?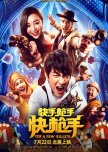 The sheer absurdity of this film.
Words cannot comprehend but I also can't post pictures so words will have to do.
It's an honor among thieves caper as the plot revolves around stealing some royal jade. The acting is good from both respective leads. Their chemistry was intense. Good looking people attracting other good looking people. I do feel like the film even though it deals with sensitive topics regarding Chinese and Japanese history doesn't take it self seriously to be thought distasteful. I mean, there's some supernatural elements that can't be explained other than it looks cool.
If you need to watch something to take your mind off, I'd recommend something else but if this is the last film on earth that you're ever going to see... Maybe read a book instead. I don't recommend this to any history buffs, that's for sure.
Was this review helpful to you?
A chill approach at romance from a smoker's point of view. I'm not saying you have to be a smoker to understand their feelings but if you take smoking out of the equation, it relies on the chemistry of the couple which by far is the most interesting and most important of what the film showcases.
The game of courting. The game of texting or sms. All those games that couples or want to be couples play in the hunt for a meaningful relationship. This film coming out in 2010 features a lot of the technology which would be considered ancient now. The invention of FaceTime and portable cameras and vending machines that have cigarettes. It shows how far we've come and it's only been eight years. What would another ten bring?
The story itself was okay, it flowed very well. Nothing was forced and I think that was key. If you force these characters to be together then there's a better chance this doesn't feel as natural as it should which would downgrade the romance a bit. This was a more realistic approach about how friends end up becoming something more than just friends.
My only gripe was it was mostly all about the chase. There was no time to showcase what happened after. I felt kinda cheated but in the same way, it ended well and apparently there are sequels which I haven't seen yet but on it's own, it gets the job done.
Was this review helpful to you?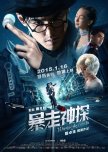 The story is set during the 1920's Shanghai's French Concession. We follow a rather eccentric private investigator who gets involved in a dangerous love affair while also struggling to keep the few friends he has, still above ground. Action to say the least.
I liked the ideas involved. It's very peculiar in a way. Similar in a sense to the French film, Amelie. The story is being told by a narrator and personally, I hate the use of voice over in films but this one did it the right way. It didn't take away from the story and it helped build emotional bridges for the viewer to latch onto.
The costumes and set designs were done really well. The acting and music was really good as everyone played their part perfectly although I do think Dong Yu's character was sorta cliche and in the grander sense, not needed. The overall plot really keeps you guessing as to how everything unfolds right until the end credits so in that respect, it's a good movie that keeps you invested throughout.
But once you find out about the reveal, it just doesn't have the impact that it should have because you find out how jaded the particular villain was. I was surprised by the end reveal regarding the character in question.
All in all, a decent whodunit for anyone wanting to take a break from the emotional binging of Korean dramas and focus on a light but fulfilling two hours of Chinese cinema.
Was this review helpful to you?
First off, let's throw plausibility out the window. Forget it. It doesn't exist in this world. Just think like that and you'll be fine.
The story for the most part is okay. It did one important thing and it was to keep me on my toes, wondering what was going to happen next and for an action thriller deal, that's exactly what you want.
The pacing and action scenes were great and realistic although the CGI could've used some work. The characters involved all served their purpose albeit at the expense of a plausible story. More notably, the hero of the story almost in every scene has to prevent three supporting characters from getting hurt or killed which really exposes the thinly fabricated backstory of the villain and more importantly why the bad guy did what he had to do. They never really explained it and I doubt it will be ever be explained.
And on a bigger note, some of the scenes were just plain violent. This is not for the weak of heart. Lots of fire, smoke and extras caught in the crossfire. I think on a larger scale, these scenes helped me stay invested but at the end of film, it got me thinking. Wasn't it just overkill at that point?  
Like I've mentioned watch it with an open mind, maybe with a cool beverage and a friend or two if they're around. So you can enjoy this thrilling movie and afterwards wonder, what the hell just happened?
Was this review helpful to you?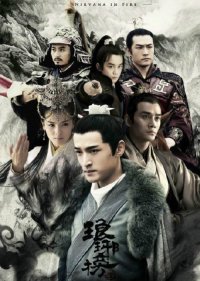 I've had a difficult time reviewing this because of the sheer thought and unbelievable effort that was put into making such a provoking drama and a few short paragraphs don't do it enough justice.
The story revolves around an old frail man who is a thousand steps ahead of everyone else, who has his own ambitions and ultimately will see those ambitions come through no matter how costly it is to himself.
The casting was excellent. WK played his role beautifully. The action and sword play was very exciting to watch and although watching a seemingly old man start flying around like a young Jet Li seemed a bit much, you do have to suspend disbelief somewhere.
It was a solid start, enough to keep me interested with the usual meddling in the middle and a very somewhat predictable race to the finish. For fifty odd episodes, a drama has to stay interesting for the viewer to want to come back and this one did enough to do that. It took a total of two months on and off to complete.
I did feel that the writers dropped story lines in the sense that characters who I thought were going to be big players turned out to be one and done. It was to help the main plot go forward but there weren't any subplots to latch on to because of it. There is a romance element that is very discreet. You could argue that it was never really there in this timeline but the strong sense of bromance is in full effect if that's your liking.
All in all, a good drama to get away from the real world. If the ending seems bleak, I prefer the alternate one that's out there and really is the true ending.
Was this review helpful to you?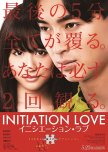 It's the type of movie that will either have you loving it or hating it at the end of it all.
BUT...
It does keep you invested and intrigued throughout.
It pays good attention to detail and makes the viewer focused on what's happening and more importantly what isn't happening.
The acting was well done and the production value was top-notch.
I do however ended up not liking the bittersweet taste of the apple at the end because it really just shows that love isn't defined as normally as it should but I do praise the writer and director for taking a bold approach to tackle the subject of true love with it's counterpart being sorta... imitation.
The rewatch value isn't there for me but I feel like this could very well be a cult classic. Time will tell.
Was this review helpful to you?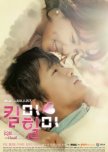 I dropped it after Episode 14 and I have to say that while this drama is really unpredictable at times, the overall setup and execution is predictable and cliche to the point were there's no point in watching anymore because you figure out quickly what they're trying to do and accomplish. But in turn, I've read the recaps for the few episodes remaining and while nothing surprised me, I'm glad it ended on a high note so this review isn't really the complete review but I've gone as far as I can with this drama.
It started off loud and for the first little bit it was quite entertaining. Do Hyun's different personalities and the relationships within. A very unique and intriguing subject surrounding mental health. How the past shapes and molds our futures.
JS has the best acting range in the industry. It takes someone special to pull off convincingly the variety of complex characters he was tasked to showcase. Everyone else played their parts accordingly. I will admit HJE's constant screaming was annoying but she had some great moments too. It is funny especially with the Perry Park and Yo-na scenes. The OST was okay, I was surprised by Gotye.
The flashbacks really do hinder the story though for me. It's not crazy happenstance, it's fated crazy happenstance which is very tricky to achieve. I think the present time stories really suffered because of the over-reliance on flashbacks. KYR and OMS characters were severely underwritten and were non factors. If you told the story chronologically, would it have the same impact that it was supposed to or would it keep the viewer guessing enough to last the whole viewing without being told how to feel, I tend to go with the former.
I also note that when this aired, there was another similar drama at the same time, Hyde, Jekyll, Me and I had seen and completed that before this one but I still consider KMHM the more serious of the two and overall much better executed story. So if HJM didn't do enough, KMHM does more than enough and some might say too much.
Was this review helpful to you?