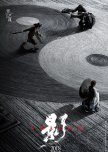 Shadow
3 people found this review helpful
Zhang Yimou directed an amazing movie once again. The actors did a wonderful job, the costumes were impressing, the story and the characters had a quite interesting devepment. The movie is full of yin and yang sympolisms which create a very special atmosphere. While most of the colours are missing the image is quite balanced and the performed music and martial arts have a different "colour" than what we're used to.
An excellent choice of a movie to watch at the cinema. Personally, I loved it, however I would suggest someone watch some other chinese movies before that, because I have the impression that they would not quite get the importance of the numerous symbolisms.
Was this review helpful to you?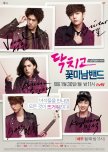 Starting as a story about a rock band of teenage troublemakers, Shut Up: Flower Boy Band looks more like just a fun-to-watch k-drama. As some unexpected events change a lot of things in the band and the lives of the band members, you can't help but continue watching and watching. It's not just another story of cool boys who want to succeed in the music industry. It's a story of lost, immature, passionate young musicians who persue their dream, fall in love, deal with bulling and most of all try to keep their friendship strong.
Although you can find some cliché in the storyline, this drama is unexpectedly good. The acting and the songs are also more than satisfying. This drama makes Dream High look at least overrated. Shut Up: Flower Boy Band is probably the best drama on the youth/music genre.
Was this review helpful to you?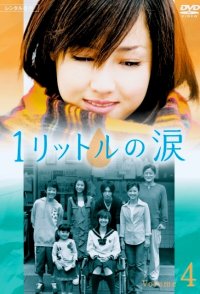 1 Litre of tears is an obviously heart-breaking drama, that's even based on a true story. This makes the viewer feel the pain of the main charater -Aya- and her family, her friends and the boy that eventually falls in love with her. The drama shares a quite optimistic but yet realistic view of life, when it comes to hard situations. However, some scenes are a bit too dramatic in my opinion. Also, the opinios shared about life and death may not appeal to everyone.
As far as acting is concerned, Sawajiri Erika and Nishikido Ryo were quite convincing. The same goes for the other actors. However for me Jinnai Takanori's acting was overdramatic. Narumi Riko was quite amateurish, too.
The soundtrack was beautiful, although you can't help but notice that a couple of songs and music themes are repeated too many times during the drama.
Generally, 1 litre of tears is a worth watching drama, especially if you love romance or tragedy. The character development is interesting and the story can touch anybody. Nevertheless, I can't overlook the fact that I felt that an important question was left unanswered in the end.
Was this review helpful to you?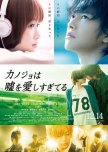 I was expecting something nice but there is nothing really special or unpredictable about this movie, unfortunatelly. There's nothing new about the story, which even remains kind of incomplete in the end. There is no character development and the dialogues, the romantic scenes, the sad moments hardly create an emotional atmophere. The acting is not bad though. Takeru Sato is good looking, Sakurako Ohara is cute and the songs are OK. I would recommned this movie only to hardcore fans of rom-com movies about music artists.
Note: For those who haven't watched the movie yet, you have to wait for the end credits to finish, so that you watch the final scene.
Was this review helpful to you?