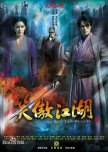 I agreed. This is the most enjoyable Wuxia drama these year. And i agree to some who've made the review. This drama might be better than The Journey of Flower because this drama didn't made me feel its draggy.
And yes i enjoyed every episode, And i also agreed that this drama's are well kept within track. I loved it how the romance are intertwined. Some drama were so cliche it made u feel "ah... i know she's gonna end up w him..and him w her.. and that guy with that lady.. But to me, while watching it, it kept me in my seat and i cant really predict who he'll ends up with and who he really loved. (hehehe...) so just watch.
To those who love martial arts, please do watch, the swordsmanship are quite interesting.
I just have 1 complaint tho.. what you call that effect? CG? yah what ever u call it, i wish they can make it better. Of course we all know its CG (fake), its just that i must voice my disappointment. Other than that. im fine.
Ok. That's all. Thanks for reading my review. Peace
Was this review helpful to you?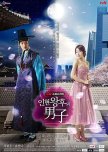 Really enjoy watching this Drama. Unpredictable, and i can say the chemistry is there.
The idea of Gim Bong Do constant traveling through time is quiet interesting. Every episode is worth watching. You don't want to miss even one.
I was hesitant to watch this drama because of unfamiliar lead actor. However, Ji-Hyun Woo has capture my heart with his charm. His not those typical pretty boy K-pop. He has his own way of capturing his audience.
Same goes to lead actress. She's so cute despite her age. The whole plot and casting is just amazing.
The music is just perfect. I recommend you to watch this. You wont regret it.
Was this review helpful to you?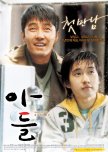 Heart wrenching movie of a father and a son one day reunion after 15 years separation. Since its a sad drama, i thought that it was gonna be slow and dragging. Apparently it wasn't. I love this movie. Especially the acting cast.
Casting: wow!! Cha Seung Won really moved my heart in this movie. I was welling up all my tears till i can't no more. Cha Seung Won really nail it. No wonder he won in 2007 Chunsa Film Art Awards: as BEST ACTOR for this movie.
It's a recommended movie for those who appreciate movie that portray life and society.
Was this review helpful to you?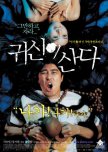 CHA SEUNG WON CHA SEUNG WON CHA SEUNG WON... he rocks every movie.
This movie is hilarious and an easy movie to watch. It's a story of a guy who finally get to own a house after growing up homeless, moving from one rent place to another. He was blessed after manage to secure himself a perfect house at an affordable price. Unfortunately, the house was haunted....
Casting: It's Cha Seung won. He has a wide range of acting skill, from comedian, a sad movie, a villain or a romantic lover, he can bring it all. His so hilarious in this movie. I cant stop laughing!!
If you love comedy.. i strongly recommend this movie. two thumbs up.
Was this review helpful to you?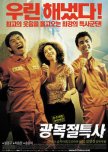 Story/Plot: Hilarious. An Ironic twist where two fellow convict in desperate attempt to break out of jail just few days before their "Assembely Independence" release.
Casting: Cha Seung-Won won 2003 Baeksang Arts Awards: Best Actor for this movie. I not need to say more. He just too versatile and has wide range of acting skills.
Was this review helpful to you?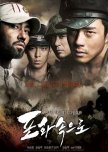 PLOT: A spectacular movie worthy of appraisals. Well done! I shamelessly admit that i watch this movie due to Cha Seung Won knowing his excellent acting ability. Now my praise goes to all the actor in this movie. A heart wrenching of 71 students whose inevitably dragged into war. From the very beginning of the movie till the end, the director really did an excellent job. The war scene was adrenaline and the sad part was so convincing.
ACTING/CAST:
Kim Seung Woo was no doubt can carry his part well and charismatic. This is the first time i get to see TOP acting so i dont really know his acting range, but what i can say was, his acting in this movie was tip top!
Kwon Sang Woo was really doing good job as well.
And as per usual, not being biased, but Cha Seung won really can act. From Villain to Comedian... his acting range is really wide. He oozes overflowing charisma.
Strongly recommended movie.
Was this review helpful to you?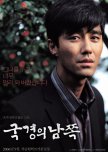 Plot: A twist of fate, sometimes things wont go as planned and inevitable. But we never know what looms ahead.
Great movie, but a bit slow though. Its normal for a melodrama to be slow, nonetheless, this movie really touched my heart.
Acting: Of course as usual, we focus more on the main role.
Cha Seung Won never cease to amaze me. I've watched 3 of his drama (the Greatest love, Athena; the goddess of war and City Hall) and 5 of his movies (kick the moon, blood rain, Blade of blood, South of the border, and Eye for an Eye) and so far this is the most melodramic movie he ever acted in and he's really is an amazing actor.
Yeon Hwa (dunno her real name). I wish she can bring out more of her acting, nonetheless, her acting was above average. The chemistry between her and cha seung won in the movie was good too.
Music: I like the music. Happy songs and sad songs were well projected in every scene. It can change the mood of the audience from happy to sad to happy again.
Rewatch Value: I'm not really into melodrama movie, but because i knew cha seung won was such a great actor that i watched this movie. As for rewatching it, i dont think i will want to cry over something twice.
Was this review helpful to you?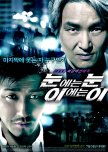 Wow! two thumbs up movie. For those who loves Ocean 11, Ocean 12 and so on, this movie have more or less the same feeling towards it, but of course more of korean touch.
Plot: Brilliant
Acting: well maybe i'm being bias because i'm a fan of Cha Seung Won, but fan or not, he is no doubt an excellent actor. I can see the good chemistry he emits towards other actors. As for Sung Baek, he carries his part well.
Music: love the soundtracks. It makes my feet thump
Rewatch value: a definite a must rewatch movie.
A strongly recommended movie. A must watch movie!
Was this review helpful to you?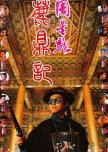 Chow enters the Forbidden City as an undercover agent disguised as a eunuch, becoming involved in a complicated Ching vs Ming plot. Wonderful spoof of Jin Yong style wu xia pian, with manic plotting and martial arts.
The action from Ching Siu-Tung is some of his best work, featuring wild and insane choreography that really brings the kind of supernatural martial arts skills Jin Yong wrote about to life.
Hilarious, as per usual Stephen chow with his trademark nonsense comedic acting. What else can i elaborate. If you find this movie interesting, go on and try watching the second one (Royal Tramp 2). It's an easy watching comedy film.
Was this review helpful to you?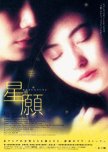 Cecilia Cheung certainly started her film career with a bang. "Fly Me to Polaris" hits all the sentimental, bathetic and mawkish changes with the subtlety of a Yao Ming slam dunk. It is a formula weeper, a tasteless trip into the heart of a cloying fairy tale. In other words it has a role that almost any actress would love to do and Cecilia wrings every drop of pathos from it. She was terrific. I cried a lot and I think our cat shed a tear or two.
I recommend you to keep box of tissue besides you while you watch this tear-jerker film.
Needless to say more, it's a recommended movie.
Was this review helpful to you?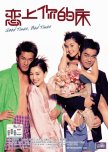 Film makers Patrick Leung Pak-Kin and Chan Hing-Kar team up again hoping to recapture the success that they had with "La Brassiere" (2001). "Good Times, Bed Times" features Sammi Cheng, Lau Ching-Wan, and Louis Koo Tin-Lok as they flounder around in fluffy, sanitized screwball comedy that ends up being a fun, enjoyable film with only a few laughs. Nonetheless cute. Having gotten that out of the way, this is happy and mostly light-hearted movie.
The actors did a good job but the actors can only do what the script allows them too. Cinematography by Cheung Man-Po is outstanding, as always.
Was this review helpful to you?