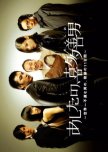 So far this is the most peculiar drama I've seen. As for genre, instead of life and drama, I'd say it's a psychological crime story.
The theme is suicide, so I guess numerous people will drop it just because of that. But it's not as gloomy as it seems at first. Actually it's very funny at times and the action scenes are the best!
The acting is superb. Every one of the characters is believable, you'll love them, you'll hate them, but one thing is for sure, you will not be untouched by them.
I recommend this drama for those, who are looking for an unique piece, and aren't afraid of heavy themes and the bad sides of people.
Also be aware, that the the story drags at ep 2 and 3, but after that the pace is very good.
Two more things I'd like to compliment in this drama; the writing is great and the music is very good too.
So for those who are looking for non-romantic drama, this could be a great choice.
Was this review helpful to you?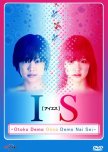 At first the story seemed interesting and unique, but as time passed the plot became weaker and weaker. It was definitely over-dramatic for my taste.
I like heavy themes and different situations, but this drama was mediocre in my opinion. The plot was predictable, the acting was average, and the characters were not believable. The last two episodes tried to operate with character-development, but that was too late. The only reason I could watch it till the end was Haru, for she was well portrayed. Other than her I was extremely irritated by Miwa-chan and her mother. I can't think of any other characters in dramas that had the same effect on me (that is shouting out loud whenever they did something stupid; and trust me, they frequently did).
I guess the show would've gotten a 6 from me if there were no Miwa-chan.
Was this review helpful to you?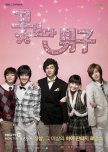 I liked this drama a lot at the beginning, but somehow got bored of it.
I've seen Hana Yori Dango before and since it had become one of my favorite dramas, I felt like I should give a chance to BBF.
I didn't regret my decision, because the writers tried out many new ideas. Half of the time it didn't feel like I was watching a HYD remake, which is a great thing! At the same time some of the new scenes were unintelligible and over-dramatic. For one, I couldn't understand the happenings with So Yi Jung. For like 15 episodes, he was a normal character, and out of the blue he has become a human wrench. And to make matters even worse, there were only hints about his family problems. Why bother talking about his mother if no one ever tries to solve the situation? The same goes with Goo Joon Pyo's father. There were several scenes with him being nursed by Geum Jan Di. But for what?
And these are only a few examples of the weird scenes in the drama. The other bothering matter for me were the illogical happenings. People appear at places they shouldn't know about, Jan Di's mobile disappearing, etc. And how come the girl gets treated like 1000 times and she only feels bad about it once or twice? And apart from her being really poor, she changes her clothes at least twice a day, and also has several pairs of pin heels in her suitcase. :D
About the actors, I liked most of them. They did a decent job, but not outstanding. Lee Min Ho was good, Koo Hye Sun was pretty good (I liked her better than HYD-s actress), Kim Hyun Joong was an eyecandy (although most of the time he had his fake smile on his face), Kim Bum was very good and Kim Joon was mediocre. If I had to compare this cast to HYD's, I'd definitely go for the latter. Simply put, they could overcome the pretty boy image and act out the characters' personalities. (And Oguri Shun's Rui is simply legendary.)
One more thing I was irritated by in this drama; the recaps. There were recap scenes right after the original ones. Who wouldn't remember what has just happened?
To summarize it, this was a pretty good drama, with lots of turns and good looking actors. At the same time I would only recommend it to those who have already seen HYD.
Was this review helpful to you?