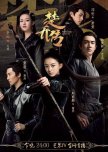 Very entertaining. Did not waste time. I stayed for 50 plus EPs, of course, for the couples (Xinger+Yuwen Yue). I hate Reverse Harem. LACK character development for Yuwen Yue. Also, our female lead Xinger changes her mind A LOT. Fickle is not the right term because It's "Friendships". Kissing on the lips is still friendship. Having 4 guys liking you and their reasons for liking you are hard to see why, but it's ok coz you're so great they have to like you coz it's plot and it is not mary sue of you anyway. You sort of exist through time with them, not that you're ignoring their love for you. You just don't do anything about it.  
I dropped this when it was airing coz at that time I was viewing Nirvana In Fire, so my taste for legit dramas had skyrocketed, and PA's lighting was insanely bright that it looked like a "not serious" drama. The filter is okay but the lighting is very historically incorrect. Everywhere is so bright.
but I finished it now and understand the hype. 
Was this review helpful to you?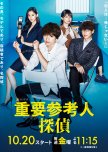 It is RIDICULOUSNESS done Right! It's ridiculous to the point that it's SO good but it's being overlooked/underrated. Very addictive. A Marathon material. Will Wish For More after. I love how unrealistic all the characters are. Each of them are not like every day humans. The personalities and characteristics are there, but they don't behave like reasonable logical people in real life. They're manga-like characters. I Love them to bits. Despite not being realistic they're fantastic and full of fantasy. I love Karin and Kei. The cute model Shimon is awesome. He's cute. Too kawaii. Makes me wanna stomp on his face to stop the cuteness. That's quite a sadistic urge that I have for him. I love their other friend, wanna be dectective, mystery lover, Itsuki. He's too funny. He's just too Funny! Love his facial expressions. I hope he gets with his blind date. She's cute. Him being so delusional is funny. I'm attracted to him the most out of the 3 models coz of his personality. The other guy that i'm attracted to is the metro police boss. There were like 3 high ranking bosses but i'm talking about Toyohara Kosuke's character. LOL I can't believe i'm writing this but he's like over 50 yrs old and I think he's hot. He's the one that is against Kei thru out, trying to arrest Kei in all episodes LOL. He should be hated but I love him. I didn't like him from the start but he grows on me. All of a sudden in EP 6 I kept thinking why he has such an attractive face! Older male police. So basic, but I never felt this way before for policemen characters like his. He's like #2 attractive to me, and #1 is Koyama Keiichiro's character (the mystery loving model, Itsuki). #3 is Takito Kenichi's character (the modeling agency's boss). He has a big head but cute. He's so excessively energetic. It's strange to say i'm attracted to him but I am. I luv his persona with his girl assistant/manager. He's just so fun. Such a fun character! I'm attracted to that quality. He has so many worthy making into GIFs moments.
Each time Kei or the 2 models start to cat walk, I can't ! I just Can't! it's the most ridiculously funniest thing! Solving crimes while being a model. The cat walking bit is slab-sticky but I'm sold! I bought it all. I love it. It's funny to me. Other people might find it slab-sticky. Each time it reminds me of the transformation in a Sailor Moon Episode or some Anime Motif. He says the same lines over and over in each episode like shouting "i'm not the culprit!". He'd cat walk and pose in the middle of everything. Strange but Funny. Some eps are easy to guess who the culprit is, but some eps are good/hard enough. So light hearted. A No stress watch. Not dramatic. The only bad thing about this is it is not popular enough to get picked and we need more episodes! Can't find it on stream sites but have to download subs.
Was this review helpful to you?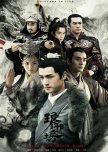 This review may contain spoilers
Let's get to the point! The OSTs are A-M-A-Z-I-N-G.   My review is neither critical nor serious nor in a serious tone, but more like a guide, a persuasion, and an encouragement for you all to watch it. My review is long and is also a copy-paste of my replies to many people here. I won't put spoiler below. There is NO spoiler. 
1. I did not have much knowledge about the Ancient Chinese drama theme (the names, the huge casts, confusing who is who, the rankings, the imperial titles, the culture, etc.) before viewing this show. Hence, that's why the drama might seem boring coz it's a new thing for me. It's a turn off when you get confused about who is who.  This sounds like a con, but the drama's directors can't help but doing things this way. Also, you can memorize names or get a pen and paper to write down names for tracking who is who.  Although this is a con, there are a lot of pros in this drama to override this.
2. This show is the kind of shows that is made for REWATCHING. The rewatching
value is over 9000. Most of the complainers, who said they couldn't get hooked
before the 20th Episode mark or below, needs to know that after they get hooked
and watch all the episodes till the end, they will come back to rewatch; AND
rewatching is even more juicier than the first time viewing.  This is why I say this
show is made for rewatching. It's just not made for the A+ first time viewing
experience because most impatient viewers (I am very impatient too sometimes)
complain "it's going nowhere for them, no destination, no goal", "it's boring to them",
etc.
3. This show is the kind of shows that you won't get hooked no matter what
(exaggeration but it could happen to some people). You need to be patient and not
lazy.  I was hooked after EP 14.  
Such long series that is over 50+ episodes like this, it is not condensed.
During my initial viewing I was lazy, so if you're lazy, it's over for you.
You'll find it's boring if you're used to watching 16-20 episodes Korean or other
asian romance dramas. IF you are into romance, then it's even more game-over for
you. In that case, I'd recommend Ten Miles Of Peach Blossoms (TMOPB) if romance
 is your preferred genre.
Coincidentally, NIF is just like TMOPB for me, I was hooked after the EP 14th mark.
Long series that have a lot of casts need time to introduce the characters.
MY ADVICES:
- Just bear the beginning episodes below the 20th episode (at most). You might even get hooked below that, and try to relax when watching it, don't think to much about who is who, let it flow, then complete it, and now it's your second time viewing. The second viewing will answer all the Qs.
MY VIEWING JOURNEY:
I had watched 12 episodes of Nirvana In Fire, dropped it (nah, more like put it on hold for 10 months LOL).  After that I completed Ten Miles Of Peach Blossoms (TMOPB), took a month break (watching other dramas), and then back to NIF (from the 12th to the 54th episode marathon). Luckily I still remembered most of the things happening before EP 12 so I was set.   I was too lazy to start it from the bottom (1st EP) so I started from where I left- the 12th EP.
I was like, "f**k it! I wanna finish it for the sake of finishing it." Have you ever had that urge? I wanted to complete it ASAP coz I had started it already 10 months ago/almost a year ago. It's shameless if I can never finish it.
Now I'm rewatching NIF from the 1st-54th episode. I encourage you to watch this ASAP but leave a free time for this coz you might need to marathon. Once you start it, you won't stop. hahaha  I am so biased. The only thing I rated a 9.5 is its story. The rest are 10/10. Too afraid to be too biased so NIF can look more legit.
Was this review helpful to you?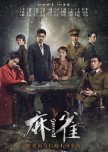 Sparrow
3 people found this review helpful
This review may contain spoilers
Love it. Great. Go watch it. It's awesome. Really. What I love: 1. not dragging as u think, can skip the relationship parts but nah it adds dynamic so don't skip at all. 2 . too heavy I had to stop watching after every 10 eps I watch, but whenever I come back i'm instantly hooked. Actually the too heavy aspect is a con. I don't feel like watching any more n go to watch a rom-com or something late at night.
Love it. Great. Go watch it. Ok?
Now let's get to the cons (Disclaimer: Contain 5% SPOILERS of minor characters deaths. They're so minor it's not important. Don't continue reading if u haven't watched, but do so if u don't care coz it's not gonna ruin the whole drama 4 you):
FRUSTRATION WITH OUR FEMALE LEAD:
Xu Bi Cheng is the definition of "i wanna slap a b***** so hard til. . . "
At least if I were Tang Shan Hai, I would feel like that. Ep 25 when she said to Chen suggesting for Mr. Tang to seduce Meina, and she said it with a smile, the smile that makes me wanna slap her so hard she'd fly out of Chen's room.
After all this, she makes a kid orphaned, the father is dead. Given the mother (her bestie from the military school) is already a death roll prisoner, so she didn't cause the mother to die but it's fate, but she really caused the father to die. One of the spies from her team, acting as a toilet cleaner maid at the restaurant committed suicide, is dead. Two body counts already from her dumbness.
and they added in a line a few eps ago she said to Tang " You know I was dumber than I am now, and Zhou always helped me in the military school when we studied together."
Zhou is the death roll prisoner, her bestie, mother of a 3 months old child, that is now without BOTH parents. Thanks to Xu Bi Cheng.
She is well aware that she is dumb but cannot help it.
The screenwriter really wanna ease on her, make us like her, but they had to step on her over and over to make plots progress. One arc, the beginning story arc, from ep 10-18 was just about her mistakes and saving her ass. Then it has some sprinkles of that thru out the rest of the drama. At least where I'm at now , ep 35, she hasn't started it again. I CAN't like the actress's acting either, she shouldn't "cry" and then change her emotion to "smile" at the same time when talking to Bi Zhong Liang. It makes her looks like a psychopath; and you know I like Zhou Dong Yu before in her other films.
I haven't felt so frustrated on a Character for so long; I was scratching my head trying to look for who, who is it that makes me this frustrated before!!!! it was Hu Ge. No wonder the Disguiser is also the same genre. Hu Ge was mistakes after mistakes with his plot armour. Zhou Dong Yu, however, is not arrogant and makes different mistakes, a bit of a Mary Sue (got 2 guys after her). Sort of an eye sore if u have 2 guys going after ur love and ur words are like knife cutting second male lead heart, speak without thinking b*****, and u are being a elegant gentle lady and not picking anyone, b*****! Women Audience can't stand her kinds. Basically, the writers for both dramas use their characters as a stepping stool.
Climbing higher and higher with the plot based on a Character's plenty of mistakes.
Poor poor girl, Xu bi Cheng. I should not be too harsh.
Was this review helpful to you?
I criticised a lot but you know it's a 9. It is a good drama. Go ahead and watch it!
Overall, I gave it a 9 but looking at other things u know it doesn't deserve this bias of mine.  Not fond of the two leads. thought I gave the acting of the male lead's actor a go after haven't watched him in anything for a long time and his acting is not favoured in the Jdrama-community. So what am I even biased about?  I can't figure it out. I just like it for it being able to coerce the lazy me to watch one episode after another and after another. . .
- Only 5.0 for acting/cast coz they can't emote to the maximum. The young lead actress delivers sometimes but cannot sometimes. Aside from the 2 leads,  many casts are all good.  The police was great and the male lead's mom did the best acting job, second would be Kento Kaku.
- Story is 9.0 coz I like the twists, but the director shouldn't have hinted at EP8 about who it is coz smarter viewers would already be guessing right on who that is.  That hint was so obvious. Should have waited until final episode to shock viewers.
- Music: 5.0 coz I like Leo Ieiri . If I didn't like her I wouldn't even rate this this much. The way the music is used it is tooooo much; annoying is a harsh word,  and it is not annoying at all, so I would say the soundtrack is just not optimised. Scenes that shouldn't have it should not have it playing over the moment they are doing some big thing, revelation, or an epic scene, or a crucial scene. The song just makes it awkward and cheesy.
- Rewatch: 1.5  for all the reasons above.
but I'm satisfied with having watched this show. It is not a regret. It is a good show.  Recommend for everyone.
Was this review helpful to you?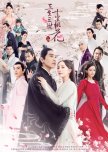 very good drama. totally epic indeed, and the CGI is better than most dramas. The episodes are short and condensed. Suggestion: start at or try it out at episode 14th til the end and then come back to watch from ep 1 onwards.
Everyone acting is good in this one, but the actor playing Zhe Yan is my favourite. People would skip the second leads pair parts but I watched it all. It can get boring if you dont like Di Jun and Feng Jiu pair. If you think the story needs more progressing then you can skip their parts.
Was this review helpful to you?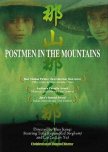 I'm in luv.
not slow AT ALL.
I sped up the video but then put back to normal speed coz I can't read fast (subtitles).
I Cried so much.
Sweet Family love.
Beautiful sceneries, a rural postman, his son, their dog, and the simple, wonderful villages they deliver the mails to.
and the family's faithful dog, Buddy is so precious.
>>>>>>>>>>>>>>>>>>>>>>>>>>>>>>>>>>>>>>>>>>>>>>>>>>>>>>>>>>>>>>>>>>>>>>>>>>>>>>>>>>>>>
someone said about the dad that his eyes are expressive.
I agree. 
 this movie is not for everyone.
Was this review helpful to you?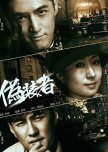 WOW INCREDIBLE! WELL-WORTH and is made for a binge-watch. Binge-watching this is the best idea. 
Story: Never watched anything like this, so give a 7.5, but how they deal with the two antagonists at the end should have been better.
Acting: drop a star coz of Hu Ge's acting.
Cast: Well casted. It's crazy that I approve casting Hu Ge as a 20 years old but disapprove his acting.
Music: Irritating melodramatic violins BGM too often.
Rewatch Value: Never. Maybe 3 more years and only will watch the middle parts/episodes. 
Overall: Do not wanna rate this below 8.0 , was thinking of a 7.5 but pity China series never get deserving love, look at the other reviews and one reviewer rated this a 6.5??? I still think other aspects such as the very attractive 1900s Shanghai's sceneries are worthy of a cinematography-based rating of an 8.0 which added to the overall 8.0.
Was this review helpful to you?