The website is currently undergoing maintenance. Sorry for the inconvenience.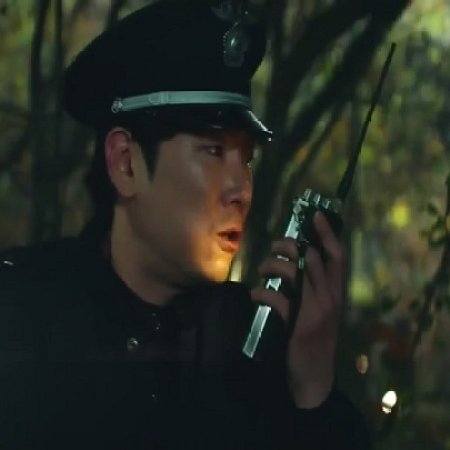 Signal Episode 2
---
---
The Kim Yoon Jung kidnapping (and murder) case stirred up the media of the whole country. To calm people down, the government decides to abolish prescription for murder. Hence, a new cold case unit is created, lead by Cha Soo Hyun, and backed up by Park Hae Yeong. Their first official case is none other than the Gyeonggi Nambu serial murder case, the most famous of South Korea. (You can check Hwaseong serial murders for more information, it really happened.) Back in 1989, Lee Jae Han is looking for the seventh victim when he receives a call from Park Hae Yeong. By listening to him, he finds himself in the way of the murderer and changes the future.
Signal Recent Discussions
Signal Episode 2 Reviews
When again the connection between Hae Young and Jae Han are reached it's clear that things are starting over again. It also makes me wonder if in the first episode Detective Jae Han had already been communicating with Hae Young. So now, for Jae Han at least, time is resetting and we're going back further to before he became a detective and the Hwaseong serial case is currently at 7 murders.
I know I said it before but I really liked Frequency back in the day. In fact it still remains one of my favorite movies.
The fact that Signal is so boldly setting up the plot thrills me!! Not to mention that the criminal from the first episode is clearly going to be part of the story. Who knows how big the role, but somehow she's important to what happens to Jae Han. Besides the actress is amazing as a devious criminal mind. She gives me goose bumps with the way she is portraying the character.
Overall I like the idea of the heat and discussion of South Korea's statue of limitations. I have a thing for murder/crime dramas so when I first heard of the 15 year rule of how long a case remains open and then once closed there can be no convictions as fascinating. And extremely stupid. In Signal South Korea removes statute of limitations, which echoes some of the real life changes made in 2015.
The setup of the cold case unit and how they've come to reopen the Hwaseong serial murders case fits nicely. Not too contrived. I like the people picked for the unit, though it's more of a career death sentence. The ending is amazing as a murder becomes a attempted murder when Hae Young and Jae Han accidently change the past. Bravo!
Was this review helpful to you?
Well I had wondered when and how the Hwaseong serial murders would pop in. The first episodes case had me riveted and I'm sure that the overall case of Yoon-Jung's kidnapping is just the beginning. After all it looked as if Detective Jae Han is murdered because of that case.
a new song introduced - I will forget you. which pleased me very much. it seems like a classic korean song remixed. the voice in song is great and rhythm is too addicting. i am on it.
episode started with cliff hanger and clock ticking. you have only 10 mins to get the confession. like seriously? WTF
the director and writer did awesome job executing that whole confession and arrest scene. oh yeon ha who played that bitch character is just flawless. she was completely on my nerves. her confidence-nervousness- disbelief is so perfect. i really wanted to slap her hard.
we got to see little past of detective CSh and LJH. they are completely embarassed and awkward to see that photo shoot. i find that cute and funny. oh i just love romances which start being awkward. believe it or not? they remind me too much of oguri shun and ishitara satomi in drama named "Rich Man Poor Woman". also CSH is like completely different person in past. like polar opposites.
Also finally LJH and PHY realised what this radio transmitter actually does. i am glad they figured it out earlier. we will be back to business sooner.
Feels Here:
1. Thrill level: 9
whole clock ticking. 10 mins to 3 mins- it felt like she took the bait. ( CSY fake evidence- glasses) YES YES its easy peasy. she will confess sooner.
3 mins to 1 mins- what??? she is not tricked, Oh that bitch is clever and confident. Ottokeee?
last min- PHY came with fake DNA. last hope. ohhh . my eyes almost popped out of sockets. please please please 10 9 8 7 6 5 I did not kill her . DAAAAMNNNNN. SHIIIIIIT. wants to flip table.
CSh presence of mind finally. yes she could be arrested for her BF murder.
CLiFF HanGer::::: whole butterfly effect. past changes -------> future changes
2. depression level: 7
when little girl mother felt helpless that criminal cannot pay for all her crimes. how she waited 15 years for nothing. ohhh goddd.
PHY paying respects for little girl and imagining her smiling face. i felt butterfiles in stomach at that moment
LJH last transmission. how he still did not lose "HOPE" and asking PHY to tell person of his past to not give up.
3. Comedy level:4
whole cold case squad formation made me chuckle now and then. PHY cool entry as profiler only to get backlashed as an incompetent profiler. LOL. also CSH comparing him worse than shaman. like anyone?
fight between detectives is little funny.
PHY toned his acting here, he is not doing those creepy antics here. may be because there is no much profiling in this episode. i could already see this drama has great potential. every thing is spot on. nothing overboard, nothing less.
Was this review helpful to you?
***********************SPOILERS*************** SPOILERS everywhere***************
Was this review helpful to you?
I don't believe that the first two episodes already over. I really want to know how this works. This got me so hooked on this show 90 minutes ago. The overarching mystery is pretty intense. The first episode went by very quickly, sometimes a bit too quickly for me to follow, but the second episode's pacing is fantastic and I'm in it for the long haul.