The website is currently undergoing maintenance. Sorry for the inconvenience.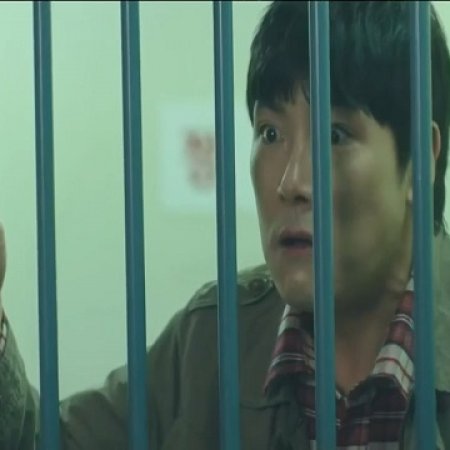 Signal Episode 3
---
---
Following the radio information, Lee Jae Han manages to save a victim and arrest a suspect trying to run away at a bus stop. In the present, Park Hae Yeong is the only one remembering the previous timeline where the victim dies. But this change didn't do much good. The suspect died in the precinct while the culprit killed his eighth victim. Worse, as the Cold Case Team investigates, the Gyeonggi Serial Murders Case seems to start anew. A potential witness was killed in the same way as 26 years ago. Somehow, both Lee Jae Han and Cha Soo Hyun start suspecting the bus driver in past and present. But Park Hae Yeong still has doubts. In past, the Hyung Poong precinct policemen start suspecting Lee Jae Han. How could he know where the killer would strike? Is he his accomplice? From his cell, at 11:23 pm, Lee Jae Han hears Park Hae Yeong on the radio. Tonight, the culprit is going to kill his ninth victim : Kim Won Kyung, the woman Lee Jae Han fell in love with.
Signal Recent Discussions
Signal Episode 3 Reviews
What an amazing cast! Not a single actor so far feels out of place. They all fit and I really love the 2015 Cold Case Unit. I'm hoping to get more on the other two members. Soo Hyun is definitely developing into one of my favorite female drama detectives and I'm itching for the writers to develop her some more. Hae Yeoung is very fascinating as a rookie profiler. I love that despite his doubts he's still willing to believe the walkie-talkie is transmitting to the past if it could save lives. The writers handled that doubt and eventual belief well.
Signal definitely doesn't show the cops as good or bad. Oh, we know who are good guys are. But everything is gray as politics and power plays seem to rule the cases.
Some viewers may not find this episode as fast paced as the first two. True, it's setting up how Hae Yeong and Jae Han handle the transmissions. Not to mention the consequences it leads to in the present and past. To me it felt even more intense. We're still on a timeline. Not only to stop the last murder of the original case, but now the present as well.
Was this review helpful to you?
Holy, wow! What an awesome ending. Their goal to make me go crazy until I watch the next one was a success. Thank goodness I can immediately watch the next one. So be warned!! You are going to want time to watch epidose 3 and 4 back to back.
i love how PHY is intelligent, how he gets things quick and reacts well. smart fella , he is. i love the way he is trying to comprehend , the changed scenario of the past. how he is digging and how LJH and PHY reached at bus clue. his acting got really better.infact, it is brilliant. i find it funny when he gets scared and becomes dumbfounded with the whole butterfly effect.
we see great team work started already in cold case squad. also between LJH and PHY. how they are fighting for their own case. also case took suddenly a turn because of transmission.
we got to see more of LJH here, than the earlier episodes. his younger self, also he is rookie here. how he is awkward around the girl he is in love with. you know its 80s. times at that time were different than now. also his frustration behind bars, and his girl in danger. his acting there is really good
CSH dialogues steal this episode for me. she is the best mentor and leader, undoubtedly.
"dont let your emotions cloud your investigation"
" I would try to save the person, who is important to me. even it becomes mess"
we got to see how CSH is great passionate detective.
Feels Here:
1. Thrill - 4
when the cold case become alive, all of a sudden. i didnot expect, there would be a new case.
also cliff hanger- well its not intense as first episode one.
2 intriguing-7
plot definetly became intriguing. who could be the killer. if its not bus driver? then who? where did LJH lost the criminal. whole bus clue
pace of this episode is deliberately reduced. i think its good for us. we will be able to understand what is all the fuss about. also writing could have been mess here. but writer did fine job.
Was this review helpful to you?
this episode is not as intense as first 2 episodes. but story definetly takes forward.