The website is currently undergoing maintenance. Sorry for the inconvenience.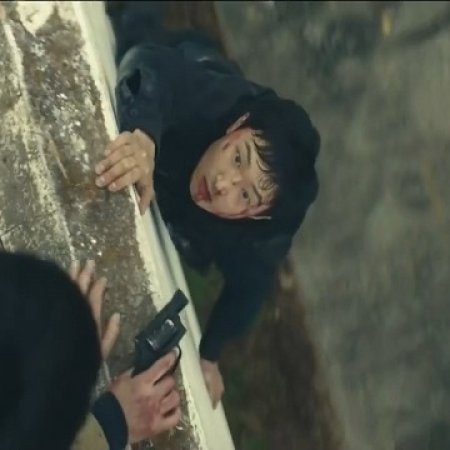 Signal Episode 4
---
---
As Park Hae Yeong finaly understand who the culprit is, Lee Jae Han runs to save his beloved. Although the criminal could be arrested in present, it's too late in the past. DNA has yet to be discovered. But Lee Jae Han finds out the culprit identity and choose to stop everything in his own way... even if it's against the law.
Signal Recent Discussions
Signal Episode 4 Reviews
If there is eventually a romance I'd love for it to be Soo Hyun and Jae Han. Jae Han deserves some happiness after what happened. Plus, if it's like the movie there's a chance for them . . .
I'm astonished how well the writers are doing. Stepping away from the Hwaseong case will be tough, but I love bold steps and the fact that they're not trying to phone it in. I hate it when a plot line is milked to death.
It was chilling to see the father defending his son. Because you realize there's something really off with the dad. That he was unable to realize that by protecting his son at all costs he tore family's and lives apart. The flimsy excuse that his son was motherless couldn't even be defended. As a mother of two was killed because of them. He didn't even bat an eye. I blame both people for the murders.
Overall Signal is shaping up to be 2016's best drama. The actors are amazing, visually it's stunning fitting both time lines, and the writing is amazing. There's no question that Signal passes the 4 episode trial period. I have to see this drama to the end.
Was this review helpful to you?
Wow, I'm so happy that it wrapped up that mystery. To be honest I thought the Hwaseong serial murders case was going to be the overall arc of the series. However, I won't lie. The idea of the cases taking on a personal tone, specially to Park Hae Yeong, is very appealing. As I've said I like the cast of characters and I want to know more about them.
this episode is very emotional for me. all thanks to jo jin woong acting as detective LJH. his acting here is top notch. he definetly played with my heart. how he cried like a baby. my heart sinked in the last scene theatre one. also last song along with titles, made me cry
PHY is brilliant as usual. he is quick in suspecting bus driver son and also finding evidence that lady had hidden. his disbelief in CSH clumsy search made me chuckle. in this episode, he definetly felt something for her. am i right? may be not? ahhh. i dont know. but he was definetly concerned for her.
also we got to see little bit about CSH and LJH past. which i am totally in love with. i love the way he is comforting her. how true it is....i do it, i also do it, its good to cry. thats exactly why we have to catch criminals
Feels Here:
1. thrill - 4
i felt thrilled at first part of episode, i was thinking that bus driver had definetly something to do with suspect. but the whole situation, how they find about it at the peak moment had raced my heart.
2. disgust -5
i hated bus driver and his son through out. i could not feel bad for either. also that dude was smiling at that roof top scene. you bloody rapist. when LJH was trying to save him, he was smiling. no wonder, why LJH has to leave his hand and let him fall. if i was in his place,i would have killed him myself.
also his father supporting his son like that, and was killing to protect his son like that. he was surely overboard. your son is rapist and murderer, how can he let them die like that? things would have been better, if they have turned themselves sooner.
3.sadness- 9
there were 2 transmissions in this episode. both were intense and sad, LJH being helpless, not able to save won kyung is heart wrenching. i was equally mad like him. PHY in last transmission letting him know, that it was LJH who left the evidence. although, it was late...... criminal got caught
it was sad to know lil PHY had to see his brother, kill himself. it would have been difficult to bear for a kid of his age.
won kyung mother handing over tickets to LJH, also letting him know that she liked LJH a lot, and also reason why he liked him. that was so sad and sweet. the whole theatre scene is bitter sweet ending to me. i really wanted to sit next to him and comfort him, like he did to CSH. but i had to remember this is drama
this episode already felt like a finale to me. we got to see gyeongi nambu case ending both in past and present. but point to be noted, it is still UNSOLVED case. victims families still dont know who is criminal, why their loved ones has to get raped and die miserably like that.
Was this review helpful to you?
*************************SPOILERS*******************SPOILERS***************************