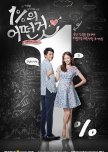 In addition to being about a rich business man falling for an average girl, both series are very light and fluffy. The style is very similar and you get the same sort of warm comfy feeling watching both. Each series offers something unique so both are well done, though I prefer High End Crush in general.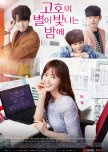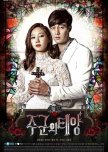 Rich weird guy falls for poor, clueless girl. Rich Guy falls first and pursues her even though he keeps denying it. His behaviour is totally crazy that everyone who knew him wants to know if he went mad. He faces up to his feelings soon though, and takes care of his girl.

Both are boss-employee romance.

Overall, High-End Crush was sweeter, and more hilarious, with the male lead so confused and behaving abnormally.