Details
Last Online: Jul 12, 2019
Gender: Female
Location: France
Total Edits: 102
Roles:
Join Date: March 18, 2013

Kim-Park-Lee
France
Kim-Park-Lee
France
Hello!
(note: all the names of dramas and movies in this introduction are clickable)
I've been watching dramas for a little while now, and my intake has definitely decreased since my early drama days. However I have always had a rather different set of expectations for movies than for dramas, and that hasn't changed: I like my movies to be stylish, deep and perhaps a little gritty. I'm an absolute romance lover, but that's not at all what I look for in a movie. My all time favorite movies are Farewell my Concubine by Chen Kaige, and Merry Christmas Mr Lawrence by Oshima.  In Farewell my Concubine, I loved the gaudy golds and reds and the piles of bangles, pins and tiaras of the Beijing Opera, and in contrast the stark blue cottons of the communist era in the latter part of the movie. For me that movie was all about society giving us roles, and a person caught between two roles, and two costumes, when society changed so drastically. I loved how it showed there is nothing natural in the characters we adopt, to the point that Dieyi was more of a woman than a "real" woman is, as he was the epitome of stylized femininity. 
Farewell my Concubine has marked me as being a truly emotional movie, with feelings of human kinship at its core, all while reminding us that we always dwell and are understood only from within the limits of our culture. The British and the Japanese never really understood each other, and yet they did, and yet they didn't, and yet there was ultimately something that was communicated between them when Takeshi Kitano's character said in his inebriated, stilted English -- Merry Christmas, Mr Lawrence! And in the oh-so-very-sad closing scene, their words were so commonplace, full of superficial cultural differences that neither will ever fully comprehend (what is Christmas to a Japanese soldier, and what is sake to a British soldier), and yet full of some kind of deep comprehension, when Lawrence and Hara said:
Hara: Do you remember that Christmas?
Lawrence: Oh yes. 
Hara: It was a good Christmas, wasn't it?
Lawrence: It was a wonderful Christmas.... you were drunk
Hara: May I go on and on being drunk
Lawrence: Sake is wonderful.
Hara: Thank you. Father Christmas. Thank you.
Lawrence: There are times when victory is very hard to take. 
Good bye. Hara-san. God bless you.
Hara: Merry Christmas! Merry Christmas, Mr. Lawrence!
... and then the music ☹
So from those two examples you can see I tend to like movies that show the artificiality in our lives (in FMC with what it entails to inhabit a role in changing paradigms, in MCML the balance between cultural barriers and universal sympathy) in one way or another. However, I want the opposite from a drama. There, I'm looking for heartfelt emotions, and true affection for the characters. Again, I'm a hardcore romance lover, and all that romance I don't look for in movies, I want to find it in dramas. I don't like to consider things according to what is officially accepted as intellectually worthwhile or not, so I don't think that makes my drama consumption any less valuable to me. What I want to see in a drama is very basic: I want to follow two people falling in love, and I want to feel the depth of their emotions all along. I want to see how vulnerable a once arrogant character can become, how very connected two lonely people will turn. It can be cutesy, in can be tragic, but that's all I want. It may seem simple, but it's not: many dramas feed me a love that feels much too scripted, and forget to provide the details that make the emotion palpable. For me, that task -- showing people falling in love for 16 - 20 hours -- is not inferior, because it is easy to do wrong and hard to do right. There's no formula, really, and only happens with some sort of magical combinations between charismatic actors, writing that is on tune with the actors and with what kind of love people want to see portrayed nowadays... Good editing and good filming is always a huge, huge plus for me, but I can do without if the emotion is there. I appreciate very much any extra that gives a drama quality (well depicted friendships, interesting themes...), but at the end of the day it's almost always the romance that I'm here for.
So here is a very non-exhaustive list of a few of my favorites (I marked with a "
★
" that extra thing that made the drama special for me, and there's a "
✎
" for the ones I wrote a review on). There are others that I graded just as highly if not more on my list, but these are the ones that truly stayed with me:

★ I loved that in this drama, the characters were intelligent. I remember truly enjoying the depiction of their scholarly activities, the calligraphy...
★ I truly appreciated the depiction of a gay character in this drama, in a way that felt serious and sad, unlike the occasional comedic gay references in other dramas. ⚣
Last Cinderella
★ This may sound really strange, but I liked that Miura Haruma's character was practically a gigolo, with all the complicated realities it entails once you actually date a female fantasy.
I Hear Your Voice
★ These two felt like they were alone in the world in their sorrow, but also in their strengths, and I found it so exciting how they teamed up to fight the world.
★ I liked the grittiness of this one. The intensity of the emotions was amazing, but one thing that oddly touched me was how urban it felt, with the despaired characters longing for success in the loneliness of their grimy little appartements.
 ToGetHer
★ I could've forgotten this fluffy, probably insignificant drama, but it stayed with me for the vulnerability of the lead once he fell in love (and the tacky clothes amused me).  True love transcends bad hair.
★ One of the rare dramas where I appreciated the romance, but where it wasn't what drove me through the drama. I was touched by the raw energy of this group of friends, their need to find a place in the world, and the subtle message that came along with their transition from teenagers that in the adult world, friendship doesn't mean being an inseparable group to the point of sabotaging each member's individuality.♬
Shan Shan Comes to Eat
★ Another light one where the hero was oh-so-heart-flutteringly in love in the most obvious way, and the heroine was oh-so-adorable in the most sweet and relatable way. It was just that, and never tried to experiment anything new or more. No aliens, no girl crossdressing as a boy, no power dynamics reversal. But it was lovely at being just that, and that isn't something that's so common in dramas.
★ The little boy! I loved how his mother and he felt like such an indestructible and loving entity, and I totally understood why the hero would want some of that, too !
★ Another one where the romance can be poignant but wasn't at the center, but it's just so good, so of course! I loved both seasons, maybe the second even more, though I truly preferred the original Eun Jae. I loved all the girls so much, but I think my favorites were Kang Yi Na in season 1 for incarnating such a cool character that dramas usually morally condemn, and Jo Eun in season 2 for being such a very sensitive character all while sporting those boyish looks.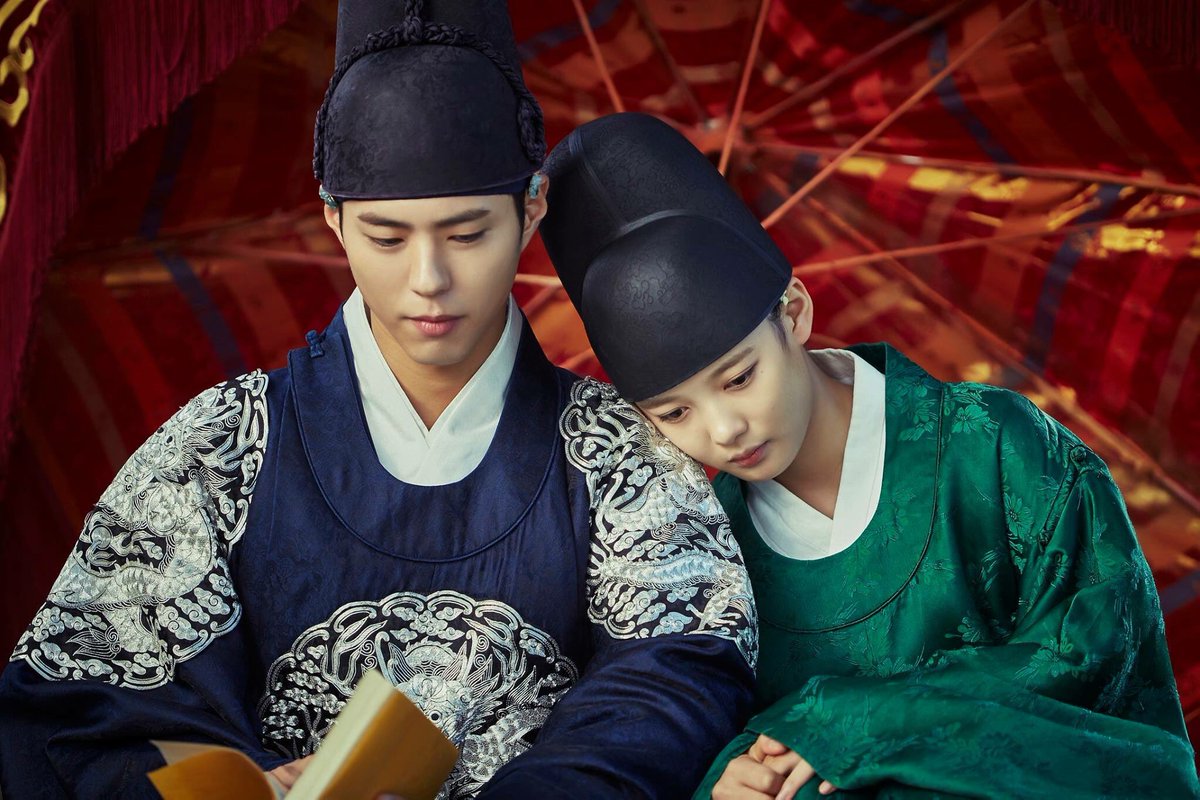 Love in the Moonlight
★ I appreciated that this drama didn't shy away from its romance and spent so much time developing it in a very detailed way. The characters were clever, and Park Bo Gum was terribly charming.♛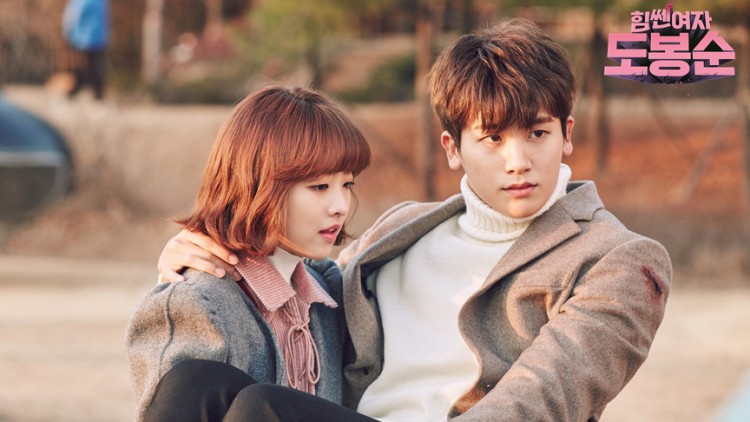 Strong Woman Do Bong Soon
★ Like pretty much everybody, this one made its way to my favorite list by the sheer force (har har) of the wonderful lead couple (the rest, gangsters, high-schoolers and especially my pet peeve, the gay caricature character, was so bad). I have a soft spot for heroes that are heads over heels in love, and this one definitely filled all those needs, and more. I also loved that Bong Soon was loveable (Park Bo Young's talent) but still a bit petty, a bit cocky -- not only was it a great role reversal, but it also made their love all the more real because it was between two very unique characters.
Radio Romance
★ Again, my catnip is desperately in love heroes, and Su Ho was all intense and glowering and longing from episode 1. However I also liked how in the latter part of the drama, they addressed some of the issues of his intensity and he learned to be a little less overbearing. Key to that growth was Geu Rim, who was a remarkably sensible and sensitive character that I would have liked to have as a friend. (Also I'm of the rare few that liked Su Ho's harsh red hair at the beginning of the drama, haha).
Statistics
43d 23h 20m
ALL TIME
1,126 episodes, 93 shows
6d 17h 33m
ALL TIME
84 movies
List Updates
Plan to watch

Aug 19, 2018

Currently watching

13

/16

Aug 5, 2018