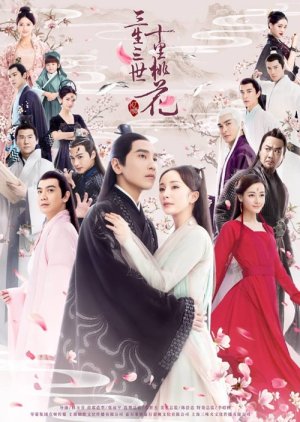 Eternal Love Recent Discussions
Reactions
From this episode, I know who our main character is. I don't know a lot about her and I am very shaky about who she is exactly in terms of titles in this series, as well as what's her family situation is exactly, but I can recognize her face so that's great (haha)
I know the Master is pretty cool and I like his character, and that we have gods and disciples and celestial clans (?) and ghost clans (?) and all these things are words on paper I don't really understand.
All that being said, I AM looking forward to continuing with this one since I am intrigued enough to want to figure out this world.
So, as far as first episodes go, this was a mixed bag. It did serve to intrigue, but it also felt very messy and shaky.
Was this review helpful to you?
Honestly, I set there watching this first episode being EXTREMELY confused by everything that was happening, from the setting to the characters. I won't mention plot because it doesn't appear we have gotten to what's this series is going to be about yet.
Was this review helpful to you?
Actually, I have watched the drama but still don't have time to rate. So, now I'm gonna rate this drama 10 out of 10. It was a great drama ever