The website is currently undergoing maintenance. Sorry for the inconvenience.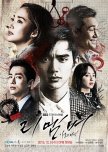 almost similair story Seo Jin Woo has the condition of hyperthymesia, which allows him to remember almost every day in perfect detail. To prove the innocence of his father, Jin Woo becomes a lawyer. He struggles to prove his father's innocence, but he begins to lose his memory due to Alzheimer's.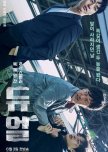 - both main characters lose their memories and struggle to remember them
- both dramas are dark and focus on uncovering the crimes of powerful people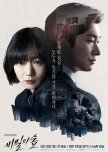 Both dramas have law and politics as main plot. Defendant is more drama because the case itself involved the prosecutor life; in Stranger, the prosecutor's family is not involved on the case, his life is not the main plot.
Both have a reliable and strong female lead. In Defendant is the lawyer and in Stranger is the Lieutenant.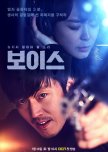 Both have a male protagonist chasing agains the perpetrator, who took his wife's life and turned his life uspide down. These protagonist have cool female sidekicks, which are professionalists of their field.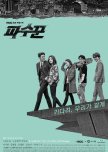 On Lookout we have a prosecutor and a police officer, on Defendant a prosecutor as main characters. In both dramas one of the leads will have to leave their position (but for different reasons). They both are trying to seek for justice for their families, both of them lost a loved one. In both dramas they dont trust the police and the justice system. Also shows a lot of corrupted politicians.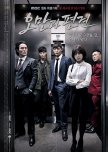 Both dramas deal about prosecutors, family murder and in both dramas the main leads try to find out what truly happened that lead them to be in the current situation.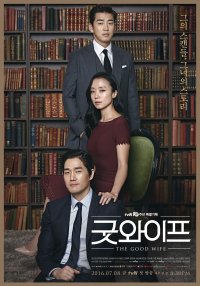 Both have male protagonists that are famous prosecutors who end up in prison. Both have top notch acting, intricate stories about crime, power, jealousy and revenge. The cast is amazing in both dramas.
Both revolve around cases of men framed and wrongfully sentenced to prison for having killed their family members. Both have prosecutors protagonists trying to uncover the truth, fighting the rich and powerful chaebols behind the case.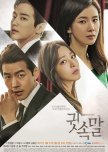 Both dramas include lawyers who solve a crime that is close to home. In Defendant the victims were his wife and daughter whilst in Whisper the assailant is his new bride and her lover (so he his less inclined at the beginning to solve it). In both dramas they have a female helping them solve the crime. Both have similar feeling to them as well.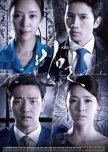 Both have similar vibes with the storyline of Ji Sung is trying to find justice for his lost lover/wife. Both are fantastic and if you like one you would like the other.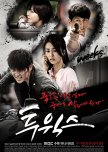 Ji Sung in Defendant and Joon Gi in Two Weeks are both fugitives on the run, and they both are dads with a little girl. Both are amazing stories with a similar feel of dark mystery, action, and suspense.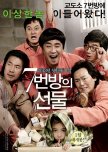 Both protagonists are arrested and sent to prison for crimes they supposedly didn't commit.